Measuring the ease of doing business around the world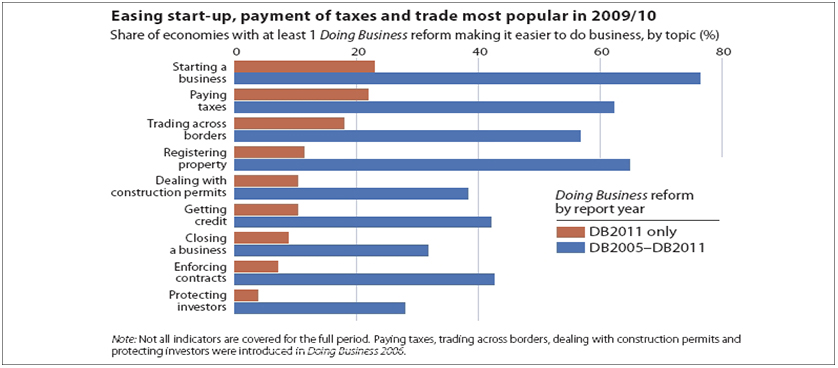 A recent International Bank for Reconstruction and Development (IBRD) & The World Bank report, Doing Business 2011: Making a difference for entrepreneurs, presents a series of quantitative indicators on business regulation and the protection of property rights in 183 economies, from Afghanistan to Zimbabwe. This year's edition is the eighth in a series of annual reports benchmarking the regulations that enhance business activity and those that constrain it.
The report aims to supply business leaders and policy makers with a fact base for informing policy making and to provide open data for research on how business regulations and institutions affect such economic outcomes as productivity, investment, informality, corruption, unemployment and poverty. However, its scope is limited, as it does not measure all aspects of the business environment that matter to firms and investors or affect the competitiveness of an economy.
The report presents two types of indicators:
'Time and motion indicators' – measuring the efficiency and complexity in achieving a regulatory goal by recording the procedures, time and cost to complete a transaction in accordance with all relevant regulations from the point of view of the entrepreneur.
'Legal scoring indicators' – measuring aspects with regards to the investor protections and legal rights for borrowers and lenders, as well as legal provisions in the laws and regulations on the books.
The indicators are used to analyze economic outcomes and identify what reforms have worked, where and why. In this year's aggregate ranking on the ease of doing business is based on indicator sets that measure and benchmark regulations affecting 9 areas in the life cycle of a business: starting a business, dealing with construction permits, registering property, getting credit, protecting investors, paying taxes, trading across borders, enforcing contracts and closing a business.
Main conclusions of the report are:
Lower barriers to start-up are associated with a smaller informal sector.
The country's contracting environment is a source of comparative advantage in trade patterns. Countries with good contract enforcement specialize in industries where relationship-specific investments are most important.
Lower costs of entry encourage entrepreneurship, enhance firm productivity and reduce corruption.
Simpler and increased number of start-up translates into greater employment opportunities.
Greater information sharing through credit bureaus is associated with higher bank profitability and lower bank risk (The International Bank for Reconstruction and Development & The World Bank, 2010).
Since its launch in 2003, Doing Business has stimulated debate about policy through the data and benchmarks offered, both by exposing potential challenges and by identifying where policy makers might look for lessons and good practices, recording more than 1,500 important improvements since 2004.

References

Image Source: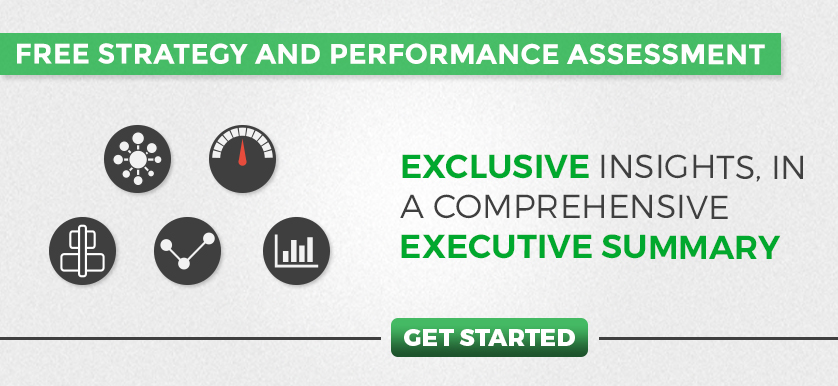 Tags: Performance Measurement, Taxes, The International Bank for Reconstruction and Development, Trade, World Bank