The Balanced Scorecard, just as relevant after 24 years
Back in 1992, Drs. Robert S. Kaplan and David P. Norton introduced to society the greatness and benefits of the Balanced Scorecard. However, 24 years later, business leaders and managers alike wonder if the tool is still relevant. Although some are skeptical, many believe the Balanced Scorecard is still relevant, even after it has been more than a decade since its introduction.
Besides the fact that the Balanced Scorecard is among the top 10 most popular tools used in performance frameworks, the following are six reasons why this tool is still relevant and important in any company:
Firstly, it tethers the company to strategy execution;
Secondly, it aligns every member in the organization to the same mission and vision;
Moreover, the BSC makes organizations be more responsive to abrupt changes;
It also presents the health of an organization;
In addition to the previous point, it enhances transparency;
Finally, the BSC connects projects to measurements and measurements to strategy.
Now let's quickly go over each of these in part.
Tethering the company to strategy execution
Like many other strategic frameworks, just having a Balanced Scorecard does not mean it will help the organization successfully execute strategies by itself. It is a matter of collaboration and teamwork, all the way from leaders to subordinates, and connecting every element of the company in order to create a better understanding of how the overall strategy should be understood.
In other words, a Balanced Scorecard is a plan that is handed out to a company, but it requires everyone within the company to also focus on how the general strategy should be executed. This helps a business find any mistakes that might be made during their progress and learn from it, instead of being heavily dependent on good strategy, yet less on the strategy execution part.
Aligning every member in the organization to the same mission and vision
Over the time, the Balanced Scorecard has become a great framework for organizations, which many consider to be quite indispensable. It helps create a strategy map, in stunning graphic visualizations, so that managers can reach out to their employees.
By doing so, the Balanced Scorecard links every single person in the company, allowing them to focus on the same mission and vision.
Making organizations be more responsive to abrupt changes
The Balanced Scorecard helps companies manage current progress and future performances. By paying attention to the indicator measurements provided by the BSC, company leaders will know beforehand if they are heading towards a bad situation. This of course helps business leaders from landing in a bad situation.
Presenting the health of an organization
A Balanced Scorecard helps with finding and fixing a problem. Yet, if we take a look at a company's strategy and wish to design a better one, that company must first link it with the overall objective and then insert any of the selected measurements. In other words, in order to ensure success, an organization should put forward smartly selected indicators.
Enhancing transparency
An organization that is successful in executing its strategy is proud to show it to the rest of the world. Due to this reason, most Balanced Scorecard strategy maps are great publication materials and can handily illustrate the successful path that that respective organization has undertaken. This is a very important element for shareholders, as it shows the company's self-confidence levels.
So as we can see, transparency shows to both competitors and shareholders just how successful and confident a business is concerning its practices.
Connecting projects to measurements and measurements to strategy
Many people believe that project management and strategic measurements should be kept separate, yet having those two elements divided is a mistake. By connecting projects to strategy, an organization can obtain a greater understanding of how to improve measurements. This can also point out any misalignment in the organization.
In doing so, strategic initiatives can help ameliorate any under-performing measurements.
All things considered, a Balanced Scorecard is a "framework for frameworks" – that any organization should implement and adapt, to suit their own style and pace. Although it has been over twenty years when it was first introduced, a Balanced Scorecard still holds people's attention, given that it is a basic business tool that any organization can take advantage of and make it their own.
Image sources: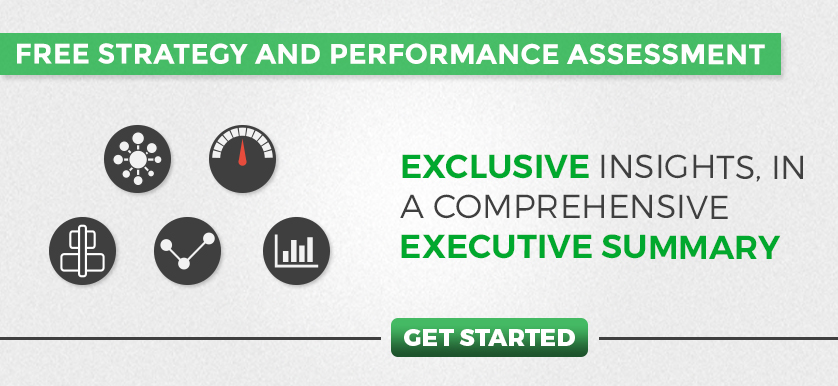 Tags: Balanced Scorecard, Balanced Scorecard Performance, David Norton, Robert Kaplan