Coaching: Performance improvement through people
Coaching originates from sports and has migrated into organizational contexts as a way of leading and developing staff. But it takes more than just traditional coaching for businesses and organizations to stay ahead of the pack. Nowadays, we combine it with training and mentoring, as part of any solid learning and development program.
What, Why and How?
Coaching encompasses a company's organizational initiatives and it's closely linked to organizational change management programs.
In order for the coaching process to happen, you need a minimum of two people, a coach and a coachee, but the effects of a coaching session are generally felt throughout a company.
It indeed takes only two to tango, as the saying goes, but rest assured that the music can be heard by everyone.
Coaching taxonomy
Coaching sessions can be classified according to the areas they cover:
A. Personal life
This type of coaching helps individuals achieve their personal goals. It helps eliminate obstacles from the personal fulfillment objective, improving one's self-relationship. There is a wide set of subcategories under life coaching, ranging from money to relationships, dating and divorce coaching.
B. Business
It mainly refers to talent honing and development in the organizational context. Business coaching is aimed mainly at employees, so that they either progress and improve in their current positions or simply rediscover the passion and motivation that they once had for their job and company and might have forgotten.
C. Executive
Somehow related to business coaching, executive coaching is all about coordinating and aiding your higher-ups. It supports their leadership, productivity, decision-making or communication skills, in order to help them successfully manage their teams, departments or businesses.
D. Wellness
This type of coaching revolves around making positive health choices through behavioral change psychology, in health and wellness context.
Coaching competencies
This is a puzzle that comprises many pieces and defines the image of a coach, ranging from listening to self-management skills. According to the International Coach Federation, such an individual should demonstrate the following core competencies:
Setting the foundation

Meeting ethical guidelines and professional standards
Establishing the coaching agreement

---

Co-creating the relationship

Establishing trust and intimacy with the client
Demonstrating an active coaching presence

---

Communicating effectively

Active listening
Powerful questioning lines
Direct communication

---

Facilitating learning and results

Creating awareness
Designing actions
Understanding proper planning and goal setting
Managing progress and accountability

---
As you can see, this is quite the challenge and not everyone is up to the task.
But imagine the benefits of having such a person within your organization, boasting all of these competencies; surely, they might not all be at the same level of development, but it would nonetheless be as close to a perfect profile as it can get.
How do we measure the impact of coaching?
In any business, we invest resources such as people, time and money to support organizational development through the aforementioned people. And because we invest a lot in this process, it is important to understand and identify its expected outcomes. So let's talk about how can we measure its effectiveness, in terms of a team or an individual's accomplishments.
As an example, it is easier to ask a football fan whether the team has improved, given the new coaching process, but it gets more and more difficult to evaluate coaching when looking at how a marketing or human resources team member performs. Therefore, two things should always be kept in mind.
Pre-, Mid- and Post- coaching assessments
Regardless of our main target, be it training a team or an individual, the assessment of the current level of performance provides us the data we need to understand the starting point of the journey.
Basically, during pre-assessment you scan the reality of the workplace through surveys. It becomes much easier to define the expected outcomes and shape the desired state of evolution when you base your future projection of performance on data that reflects current levels of performance.
The evaluation during the mid-coaching period and also the post-assessment gives us the opportunity to track any improvements. There's always a good feeling when you see improvements and one can definitely use these as a stimulus for the upcoming period.
---
Despite their lack of direct involvement in the whole process, it is necessary for stakeholders to be fully aware of the changes that can be brought and are desired by resorting to a coaching activity. Usually, these changes influence the way a coachee acts, feels and thinks, and they will be reflected in his peers' behavior and attitudes, whether we're talking about close colleagues or coordinators.
Make sure to engage them before and after the coaching process takes place, in order to obtain a complete image of the session's effectiveness, based on other's observations.
---
Whether you're thinking about individual or team coaching, the main focus is on increasing performance. And although performance will improve, the core of the matter is that it gives people the chance to reconnect with their work, by addressing any issues on key, challenging aspects that may oftentimes reduce focus and disengage personnel.
Image sources: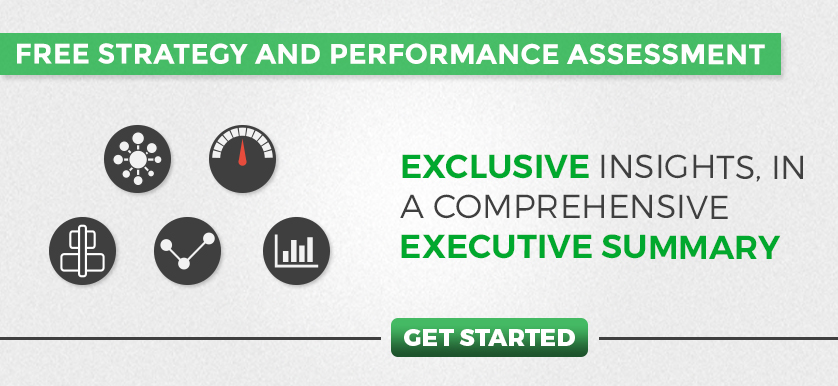 Tags: business success, Coaching, Employee Performance, Strategy