6 Apps Guaranteed to Boost The Performance of Your Business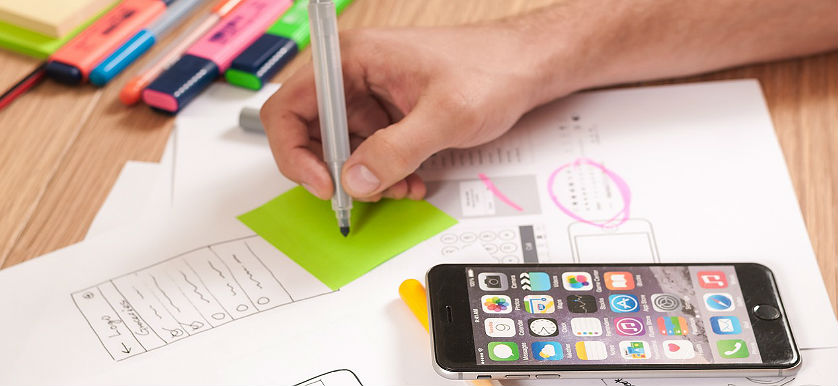 Every organization has certain key performance indices to guide progress monitoring. It's therefore important to know how you can influence this to your own advantage.
Digital technology has widened the scope of mobile applications for learning and development. As a business professional, you need to be up-to-date and constantly informed on new developments in your industry. It's such insight that gives you a competitive edge against peers in the same race for market success.
Fortunately, several mobile apps have been designed to make such insight acquisition easier and faster for business owners and professionals alike. These applications are not only useful for collecting information, but can also be used to deliver accurate results for your clients and stakeholders.
In this post, we share six apps you can utilize to improve your business (and personal) performance. Sometimes, the difference between 'okay' and 'excellent' can be swayed by a single mobile app.
1. Box
Box is a nifty platform that offers a range of Cloud services, aimed at helping business owners build their own custom applications. Since it's managed in The Cloud , you don't have to develop or manage a separate content management system. Hence, it's easier to focus on your business objectives, while features such as security, mobility and collaboration are managed by the app.
Sophie Parker, Customer Service Manager at Discount Domains, recommends Box as being ideal for teams that work remotely. Its responsive design makes it compatible with any device.
2. Slack
Slack is no stranger to agile business teams. Developed using the Electron Framework, Slack offers both collaborative and communicative services on a single platform. Regardless the size of your business, you can attract the right talent to your team and work with them across seamless platforms.
You can integrate workflow processes with features like Google Drive, Asana, Dropbox, Zendesk, Twitter and more. Furthermore, Slack allows you to run conversations in a message-forum format; it has functions like file sharing, video calling, archiving and more. As a communication tool, Slack can significantly reduce the time you spend on email correspondence.
3. Asana
We mentioned Asana as one of the available features on Slack. On its own, Asana is an app that helps you monitor projects and track team success. It keeps you informed about the status of your projects, generates tasks, customizes projects and adds specific workflows. You can also arrange your tasks into shared lists, set-up meetings and more.
Each employee can be assigned tasks, so that they know their responsibilities. Asana also helps to create private work-rooms, so you can manage sensitive projects privately. When it comes to collaboration with vendors, contractors and partners, Asana is an ideal resource.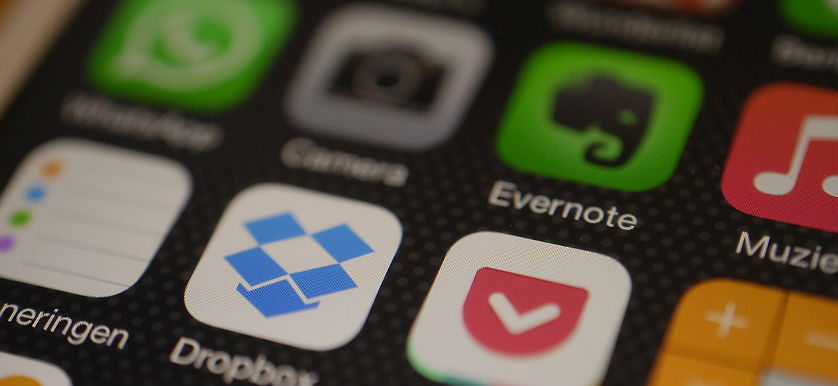 4. Evernote
If you're looking for an electronic organization assistant, Evernote is the preferred app amongst many professionals.  This smart digital notebook is effective for recording and storing an online collection of reminders, photos, notes, and bookmarks. Each entry can be tagged, so that they are easy to retrieve.
So, if you're struggling with work organization, Evernote can make it a lot easier. This application can be used by setting up and tracking a 'To-do' list, taking down meeting notes and saving research for future reference. This allows you to access your work anywhere and on any mobile platform.
5. Sunrise
Sunrise is a free calendar app that synchronizes all your other applications and accounts. This way, you can track all your scheduled appointments in one place. The app is compatible with other features such as iCloud, Google Calendar and Exchange. It also seamlessly connects with apps like Facebook, Foursquare, Evernote and Trello.
Sunrise also boasts a 'Meet' function, which is a keyboard that allows you to set up meetings on any messenger platform without having to leave your current page.
6. CamCard
As your business grows, so will your contacts. Subsequently, it becomes harder to keep track of all those rumpled business cards. Besides, they create a disposal nuisance at times. Enter CamCard; this intelligent business application takes photos of business cards, captures the contact's details and shares them with relevant contacts.
We know how annoying it is to rifle through your wallet or bag, trying to find that elusive business card. CamCard provides just the solution for this. Performance is more efficient when you can find resources wherever and whenever you want.
You can also add notes to your CamCard app, so it's equally adept at for providing reminders. Users can enjoy greater efficiency and be paperless at the same time.
Are you struggling with the operations of your small business? If so, just a little organization can make all the difference – and you can do this with a click of your phone.
Image sources: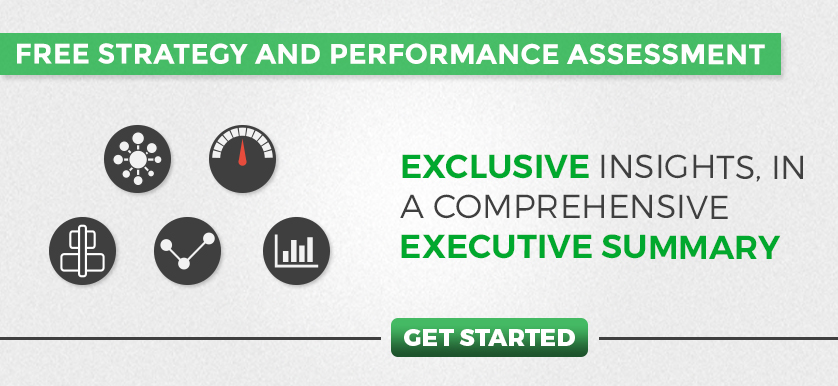 Tags: Key Performance Indicators, operational performance, Software Solutions, Technology