Brain training apps and you
A personal performance and usability analysis
Today, we have a mobile app for almost everything: from tracking our physical activity to budget management and from enhancing language skills to cooking. A great emphasis has been placed lately on brain training apps, which are meant to help you stay sharp, whether it's about improving focus, memory or attention.
Using such apps is not only enjoyable and motivating, but it can become almost addictive. I, for one, look forward to those 10 minutes I get to spend with my brain training apps, every day. After months of using Elevate, Peak and Lumosity in parallel, I can now draw a fair comparison between them, from two points of view.
On the one hand, there is the personal performance component – do these apps motivate you to go on with your training? Can you get to tangible results? Do they make you feel empowered, after fulfilling your daily training?
On the other hand, there is the usability – usability, functionality, design and whatever other elements might make your experience with these apps more enjoyable and keep you from tapping "Uninstall" any time soon.
The science behind brain apps
All these apps are based on computerized cognitive training principles, which are considered to significantly improve cognitive functions, with everyday life applicability. Today, there are numerous concerns on the relevance of the Brain Training industry.
The best example is Stanford's "Consensus on the Brain Training Industry from the Scientific Community", where specialists claimed that there is no compelling scientific evidence behind these games. As a response, more than 120 scientists signed an open letter which contains arguments for some of the critiques mentioned by Stanford Center, along with 132 studies which are meant to prove the importance of computerized cognitive training in improving cognition.
While discussions will always exist on the accuracy, relevancy and practicality of these games, one thing is certain: they are engaging, motivational and they discipline the user onto creating a routine out of this daily training.
Elevate, Peak and Lumosity – a personal performance perspective
 All three apps roughly follow the same principle: a set of daily exercises that are customized based on your level and evolution, as you go. For all three apps, these exercises address different areas, from memory, mental agility, problem solving, focus and coordination to emotion, math, and language skills (writing, reading, listening and speaking). An overall rating is calculated by gathering the scores of all components and in addition to this, visual representations of your performance are also displayed.
When it comes to motivating the user to go on with the training session, I find Peak to be the most engaging of the three apps. With its Brainmap, you can compare your performance with your peers' results (by age and profession); on top of that, it motivates you to go on and delays the inevitable boredom that people encounter at a certain point when using different apps.
The next in line is Elevate, which also has very appealing visual representations of your performance, and last but not least is Lumosity which, from this point of view does not excel at all, as its free version only allows you to see your stats as a simple chart, while the premium version enables the ability to compare between results – an important element for benchmarking your scores and even with establishing goals.
On the one hand, some elements that bring Elevate a huge advantage are the possibility to set goals, such as "Improve your problem-solving abilities" or "Articulate your thoughts more clearly", as well as its educational materials embedded within the game – theory and exercises for public speaking, speed reading, math, vocabulary, many of which are available in the free version as well. Peak also offers the possibility to set training objectives, but only for Pro users.
---
Peak's greatest advantage is the existence of a daily goal that you sometimes have to struggle in order to achieve, and which is featured from the app's main screen, in order to show your progress towards accomplishing it.
---
Lumosity, on the other hand, sports a great advantage in the complexity of its exercises, which in my opinion is one of the more important aspects to look for in such an app.
---
Elevate, Peak and Lumosity – a usability perspective
The apps' usability makes a huge difference – an app that's difficult to use contains many pages with difficult navigation between them, small fonts and huge images that will only frustrate an individual, eventually resulting in the user hitting the "Uninstall" button. From this point of view, all three apps are very easy to use, have a minimalist design and very high processing speed.
Also, Peak and Elevate use different colors for certain targeted areas. Color coding helps in creating connections in the user's mind and guides him throughout the set of proposed games. Peak even offers colorblind and dyslexic users the possibility to adjust games according to their possibilities. Sound effects can also be activated or deactivated very easily for all three apps.
Another important aspect is represented by notifications, more specifically their customization. For Elevate, you can select the reminders you want to receive, eliminate the updates and marketing messages and only keep your daily training reminder. Peak and Lumosity only offer the possibility to enable or disable your brain training reminders, select the days and hours for receiving them.
By being easily customizable, straightforward and pleasant to use, as well as engaging and motivating, all three apps are good practice when it comes to both personal performance enablers and offering an addictive user experience, enabling you to analyze your current state, improve skills and have fun, all at a tap or slide distance.
Image source: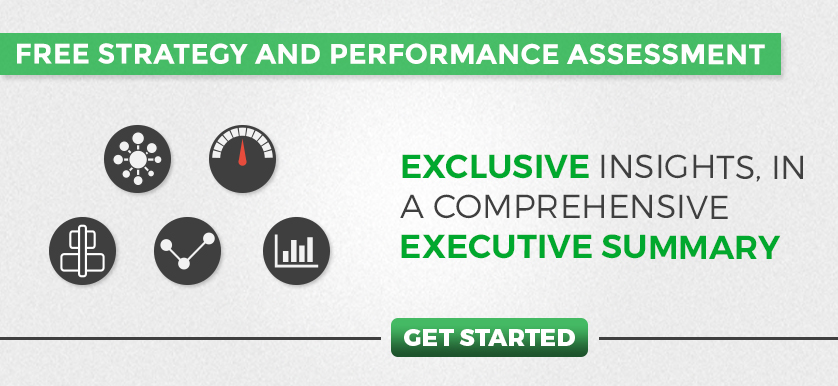 Tags: Design Performance, Personal performance, User experience, UX