Performance measurement plan example – MetroGIS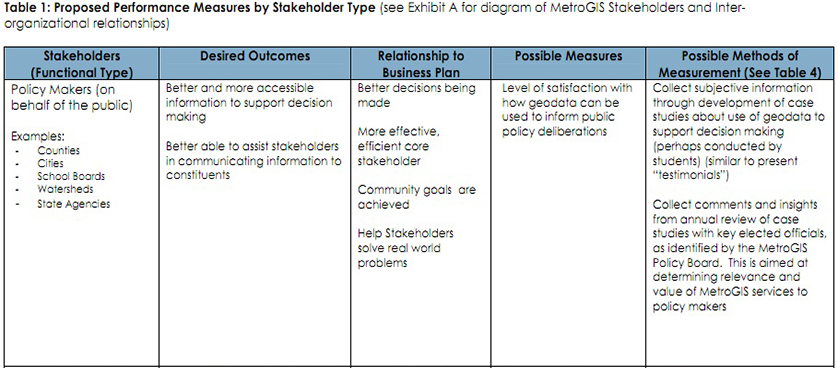 MetroGIS represents a regional geographic information system initiative serving Minnesota metropolitan area, with a strong orientation towards performance measurement and a transparent and accountable approach regarding its stakeholders.The performance measurement plan updated in September 2009 starts with stating the MetroGIS Purpose / Mission: "The mission of MetroGIS is expanded stakeholders' capacity to address shared geographic information technology needs, through a collaboration of organizations that serve the Twin Cities Metropolitan Area" (MetroGIS, 2009).

Further on, the MetroGIS performance measurement plan presents a set of performance measures grouped by stakeholders:
MetroGIS represents an example of how KPIs and performance measures can be applied in practice, establishing a performance measurement framework. For more details, visit MetroGIS annual reports, deliverables and outcomes.
Reference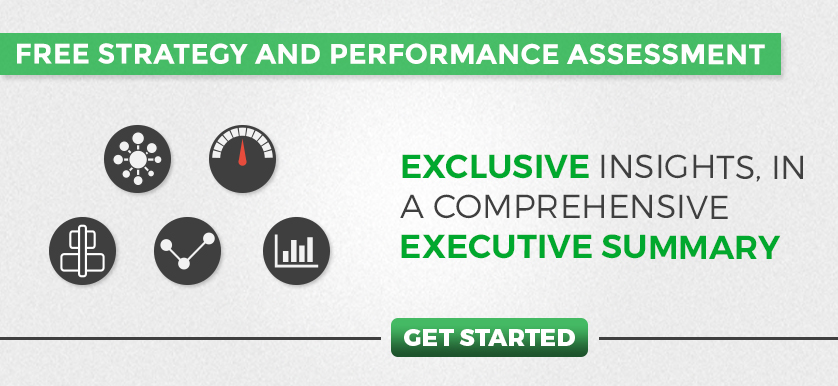 Tags: Information Technology performance, MetroGIS, Performance in USA, Performance Measurement, Stakeholders