World Cup 2010 and social media performance – England goalkeeper Robert Green's mistake attracts social media attention!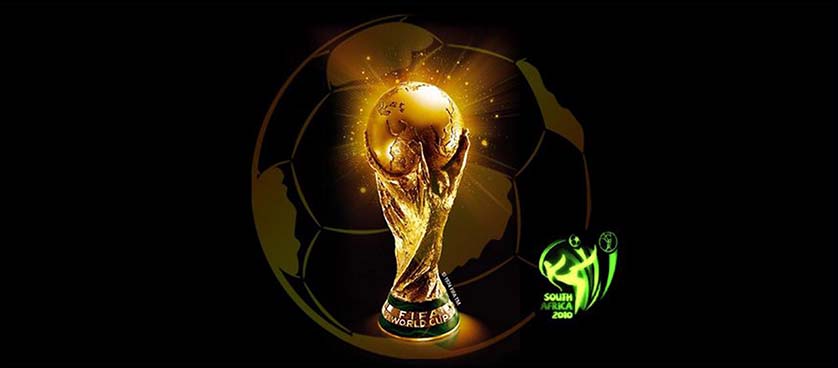 A shocking error from the England's goalkeeper Robert Green, earned the U.S.A. squad a 1-1 draw in the first match of the South Africa World Cup 2010 group stage.
The goalkeeper blunder, as outlined by one of the latest Nielsen (2010) analysis, triggered unexpected levels of reactions in the social media from England and USA, but with however contrasting effect in the overall buzz level changes from the two countries.
The analysis outlines the share of online buzz, in English language social media talks surrounding U.S and English national team players related to the 2010 World Cup squads. (Nielsen Wire, 2010)
The analysis is based on two performance indicators:
• % Player buzz in the social media
• % Change in overall buzz levels
USA and England Soccer Player Buzz Rankings, at  14 June 2010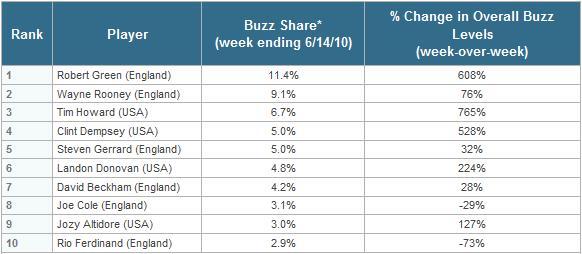 As the Nielsen analysis  outlines, two major reactions were registered in the social media talks after the England vs. USA game from the World Cup 2010, both having english goalkeeper Robert Green's stunning mistake as a trigger point.
On the one hand, the mistake, who upset almost 50 million English fans, pulled the goalkeeper out from obscurity in the social media spotlight (Nielsen Wire, 2010). Newspaper titles such as "hand of clod", "cock –up keeper Green wrecks dream start" "tainted glove" or "worst howler ever", triggered a storm of discussions on social media forums that earned Robert Green an 11.4 % buzz share and the first spot in the Nielsen rankings ahead of more famous team mate Wayne Rooney.
On the other hand, this unfortunate and costly mistake for the England soccer team produced a 21 % drop in the overall social media discussions around the squad, reflecting the general disappointment of the English nation. In stark contrast, same mistake  produced a 250% increase in the social media discussions round the USA team, as the Nielsen analyst suggest.
Overall, it appears that a simple mistake from a goalkeeper has the power to ignite, through social media channels, the hearts and minds of USA fans, bringing this sport into spotlight in a country where baseball, ice hockey , american football or basketball are the major sport attractions.
References:
Additional resources:
yahoo7Sport 2010, Hand of clod – English press slam Green
Image Source:

Tags: Football performance, KPI in Practice, Performance Measurement, Rober Green, Social Media performance, Sports performance