World Cup South Africa 2010 – most buzzed players in the social media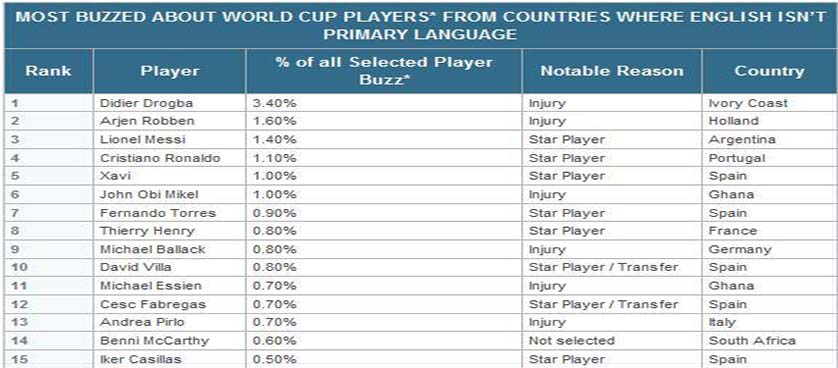 As one of the latest Nielsen (2010) studies related to World Cup 2010 reveal, the most buzzed player in the social media is the Ivory Coast striker and star player Didier Drogba (3.40%). He is followed quite at a long distance by the Netherlands star Arjen Robben (1.60%), with Argentinean and world best player in 2009, Lionel Messi on the third spot (1.40%), and Portuguese playmaker Cristiano Ronaldo on the fourth position only (1.10%).
The study was conducted in the week previous to the start of the South Africa World Cup 2010 and looked at all World Cup related messages on blogs, message boards, groups, videos and image sites including You Tube, Facebook or Twitter – that mentioned at least one of 345 leading players related to the squads that qualified for the World Cup 2010 (Nielsen Wire, 2010).
The indicator that was used to measure this analysis results was: % Selected player Buzz in the social media
What is striking, is that most of the pre World-Cup player social media buzz was dominated by player injuries talk, while names such as those of the world football stars Wayne Rooney, Cristiano Ronaldo or Lionel Messi caught up frontline positions only due to the players leading roles in the Nike and Pepsi advertising campaigns.
References: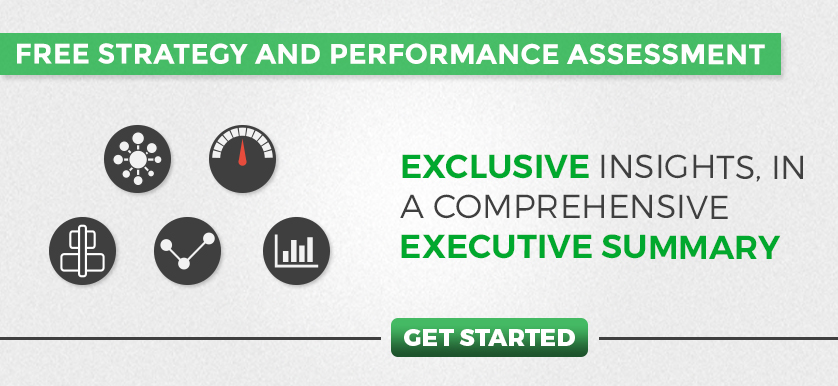 Tags: KPI in Practice, Lionel Messi, Performance in South Africa, Social Media performance, Sports performance, Wayne Rooney, World Cup 2010, YouTube