Women's Economic Opportunity Index – a tool for improving the economic performance of human society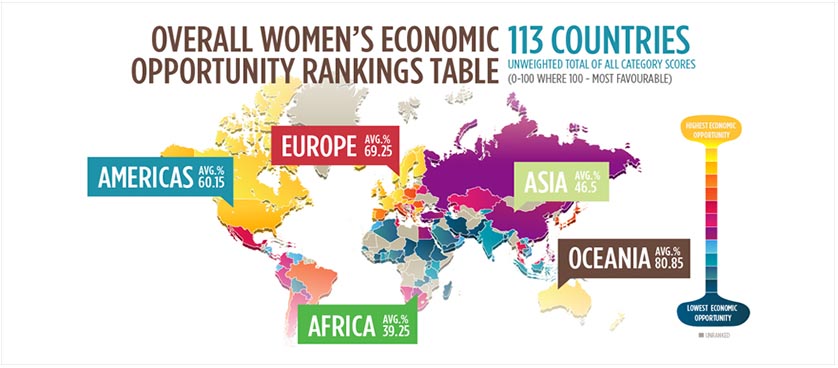 In one of our previous blog posts, "Gender diversity – global trends and the influence on organizational performance", we explored several issues relating to gender diversity of top executives and managers in corporations, and the associated effects of gender diversity on organizational performance.
The debate on gender diversity was triggered by the fact that women do not have the same opportunities like man to reach top positions in organizations, despite the proved positive effects brought by managerial gender diversity, on the improvement of organizational performance.
A recent study released by the Economist Intelligence Unit explores the variation of the women economic opportunities around the world. The study conducted on a sample of 113 countries representing all continents was used to develop and inform the Women's Economic Opportunity Index, the first of its kind.The purpose of the index is to raise debate and create awareness about the factors that affect women' ability to access business opportunities, in order to stimulate the creation of more productive and performing economies.
According with The Economist Intelligence Unit research, the women economic opportunity is defined as "a set of laws, regulations, practices, customs and attitudes that allow women to participate in the workforce under conditions roughly equal with those of men" (The Economist, 2011).
The results of the study show that the top 3 countries which made the most significant improvements in advancing economic business opportunities for women are Sweden, Belgium and Norway, all developed countries from Western Europe, while at the bottom of the table lay Sudan, Yemen and Chad, African countries from the "less developed world".
References
Image Source:
Additional resources
Tags: The Economist Intelligence Unit, Women's Economic Opportunity Index