Managing gender diversity for business success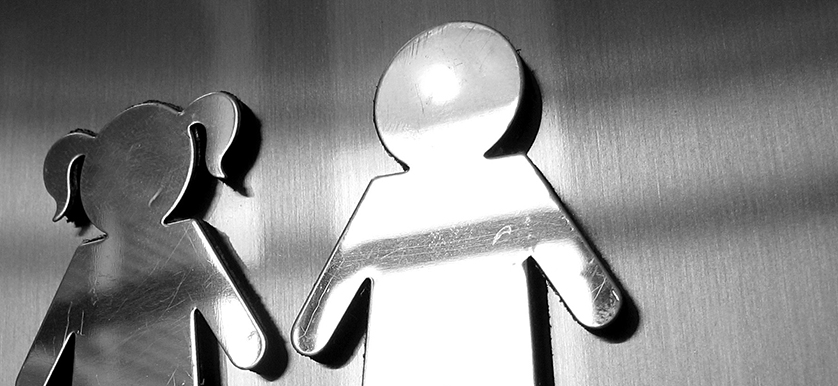 There are many parleys on the performances of men, as opposed to the performances of women. Whether we like to admit it or not, we always find ourselves in the middle of the same controversy: are men better managers than women, do women achieve better performances than men, what do we do when faced with the evaluation of each party's results? It may be a mistake to try to find the standard answer, when key performance indicators are gender autonomous. So, how do we measure performance, in regards to gender, if the instruments we use to measure performance with, are unbiased? The answer is, we do not.
Are there studies that prove that organizations perform better under women's leadership? Yes. Are there corporations' testimonies which state the fact that better results are achieved under the rule of men? Yes, there are. Under these circumstances, it is safe to say that diversity management is an organizational affair, just like many others. Gender diversity is just a needle in the haystack, when it comes to the reconciliation of human differences. There are, and always will be, organizational concerns in leveling not only gender criterion, but also, age, tenure, cultural background and education.
There are not many organizational dwellings on team composition when it comes to the top management's layout, but research has proven that leveraging diversity can have an extensive impact on organizational outcomes. Another general perspective is that managing gender diversity leads to enhanced performance. A mixed gender composition of teams illustrates the fact that men and women alike, have different backgrounds, experience, perception and expectations, all to be harnessed in the interest of achieving organizational performance.
The presence of women in top management parties can extend vision and increase innovation margins, as women tend to be more change oriented, as well as more likely to exit routines and traditions in solving problems. Men, however, possess the advantage of a hands-on approach to existing strengths, internal capabilities and potentially valuable interactions with external factors.
Homogenous companies are companies which have found value in balancing gender diversity to achieve performance. Having diversity and managing it adequately helps organizations make better decisions, produce better results, achieve unexpected financial performances and maintain key competitive advantages on the market. More diversity encourages discussions from contrasting perspectives, as both the objectivity of men and subjectivity of women are brought to the table. More diversity illustrates a synergistic combination of resources, enables trust, cohesion and professional bonding. And, yes, there are situations in which men and women oppose conflicting agendas, but that's where diversity management comes in. Aligning perspectives and encouraging cohesion adds value to group functioning and cooperation, thus enabling decision calibration.
Some of us may think: "Well, why not calculate # Gender ratio and make for an even distribution for men and women within the organization?" As easy as it may seem, achieving gender diversity will not have optimal effects on outcomes, if it is not aligned with other diversity features. Lau and Murnighan (1998) emphasize how aligning diversity characteristics can sometimes result in "faultiness", which refers to the sub-division of larger groups into smaller ones. Following the example offered by Eric Kearney and Sven Voelpel in their diversity research , "if a new product development team with four members comprises of two young Western European women with a background in marketing and two older Indian men with a background in product design, there exists a strong «faultline» that divides the team along the dimensions gender, age, cultural and functional background". As a result, "faultlines" hinder group performance, while providing for poorer communication and inconclusive performance results.
It is important for organizations to know that managing gender diversity must not be treated lightly. Positive effects may take a long time to emerge, and that occurs when the process is not completely overtaken by negative consequences. Aligning goals and objectives within a gender diverse team can be a measure that unites different mindsets in a common effort to achieve desired performance. Moreover, organizations must find ways to foster similarities within both men and women, rather than enhance their differences.
There are so many studies on how women matter within the top management of an organization, and all the preconceptions on how men can achieve better performances than women. However, doesn't the world have enough competition? How about we start measuring performance as it is: the choice of men and women to be the best together, and not separately.
References:
Image source: