Gender diversity – global trends and the influence on organizational performance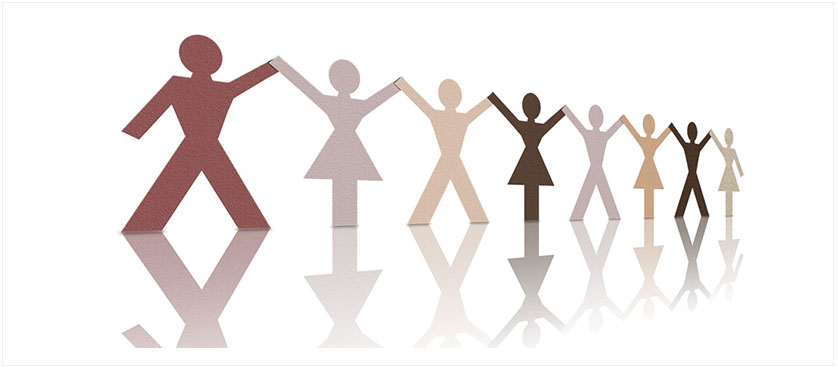 Over the last decade or so, there has been an increased focus and debate on gender diversity of top executives and managers of corporations. This was caused mainly by the low proportion of women reaching top positions (Grant Thornton, 2009), despite the proved positive effect of gender diversity on organizational performance (Smith et al, 2005).
Gender diversity effect on corporate performance
Many studies explored this issue. One of them, conducted by researchers from Aarhus School of Business, Denmark and involving a panel of 2500 largest Danish companies revealed that the proportion of women in top management positions tend to have positive effects on firm performance. More than that, the results showed correlations between the positive effects of women in top management and their professional qualifications (Smith et al, 2005).
Driven by the perception of positive effects brought by managerial gender diversity on firm performance, but more predominantly, by the new governmental regulations and policies, large corporations throughout the world started in the last few years to increase their focus on corporate governance trying to boost the gender diversity of their top managerial positions.
A good example of such an initiative, is that of the Australian ANZ Bank. Currently, they are well on their way, running programs to increase the corporate  gender diversity. According with the ANZ (2010) corporate responsibility policy:
Organizations who are employers of choice for women have access to a larger talent pool;
Are better positioned to represent the needs of customers and communities;
Understand the link between a higher proportion of women in top management and increased profitability;
Gender diversity is an important characteristic of companies with excellent financial performance and developing women managers and leveraging that talent by giving them a seat at the decision making table is smart business (ANZ, 2008)
Recently two other Australian banks, Westpac and Commonwealth Bank announced policies directed towards increasing the number of women in management roles.
According with the Westpac executives, the bank had put in place a gender target, to double the number of women in management positions to 40% in the next 4 years. (Jonston and Bibby, 2010)
Contrary with the ANZ approach towards management gender diversification, which comes apparently as an internal corporate responsibility action, stated already in 2008, the new announcements made by Westpac and Commonwealth Bank seem to be mostly driven by the new governmental guidelines on gender diversification which are about to take effect, starting with January 2010.
This is, however, not surprising, as several governments throughout the world have imposed similar policies. Such examples, of countries who have introduced regulations on the gender compositions of the managerial teams and boards of directors of private corporations, in order to improve equal opportunities, are Sweden and Norway (Smith et al, 2005).
According with the Danish scholars, the Norwegian government introduced a 40% mandatory target for the share of managerial positions occupied by women, already from 2005.
Women holding management positions.  A Global Survey.
Despite the increased efforts for boosting the top management gender diversity a recent global research performed by Grant Thornton International (2009) reveals that women still hold less than a quarter, more exactly 24%, of senior management positions in privately held businesses. This is a slightly improved figure from the previous data collected in 2007, when only 19% of senior management positions were found to be held by women.
What it is striking, however, is the fact that a little more than 34% of the currently privately held businesses around the world do not have any woman in a senior management position.
According with the same study, the greatest percentage of women in managerial positions is in the Philippines, where women held surprisingly 47% of senior positions. They are followed by Russia with 42%, Thailand 38%, Poland 32% and Mainland China 31%.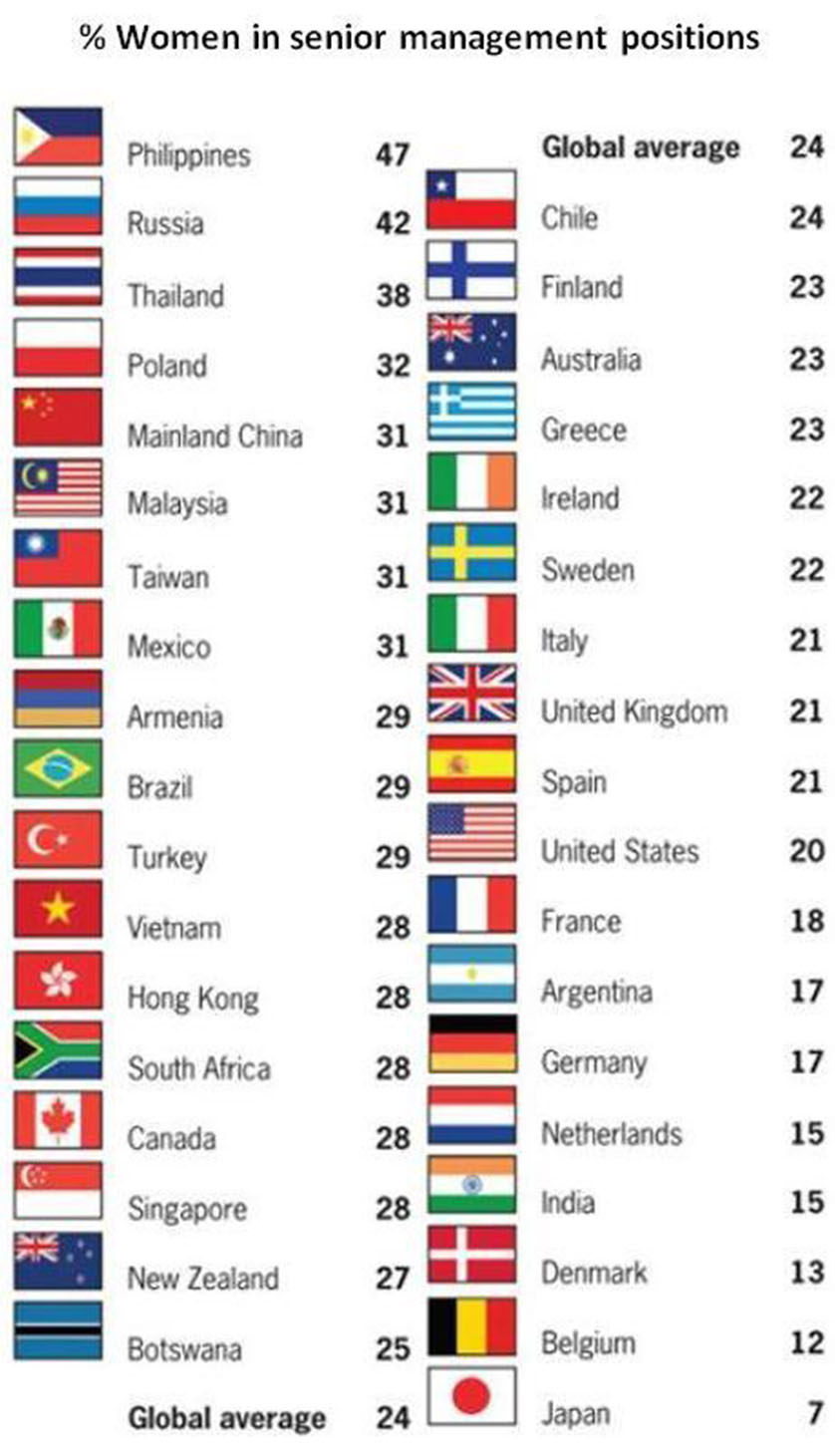 Survey methodology

The survey was launched in 1992 in nine European countries and currently covers the views of senior executives in privately held businesses all over the world, covering 7,200 private companies in 36 countries, providing territory, regional and global trend data.

References:

Image Source:

Tags: Banking performance, Grant Thornton, Performance Management, Westpac