The value of content marketing: leading the 2015 trends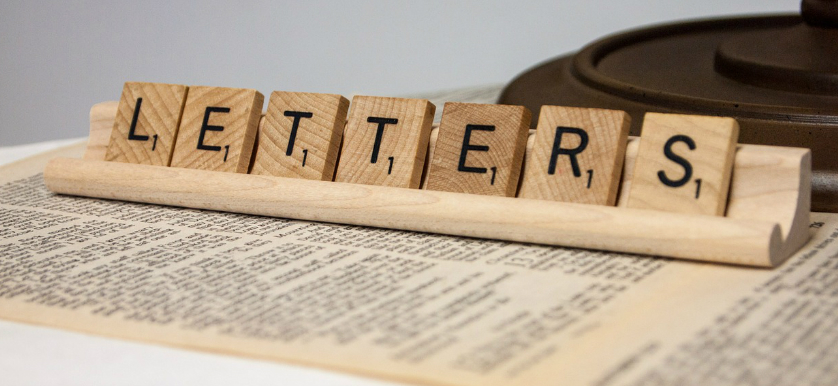 If we take a moment and look back at the last ten to fifteen years, we can easily observe the complex process of evolution that concerns marketing strategies, tools and techniques. The fast development of blogs, social media channels, YouTube videos, content websites, tools such as AdWords and AdSense have not only changed our perception and reformed the reality we live in, but have become, throughout the years, inconsistent and less popular. People are, nowadays, more aware and better informed about marketing practices and, therefore, they seek for real value in the choices they make.
What is content marketing?
Content marketing actually refers to communication and the essence of a text, presenting the product, inspiring the customer while not directly linking it t the selling opportunity, but rather offering consistent information.
The Content Marketing Institute defines the concept as being "a strategic marketing approach focused on creating and distributing valuable, relevant, and consistent content to attract and retain a clearly-defined audience — and, ultimately, to drive profitable customer action."
According to www.smartinsights.com, a website that helps professionals develop their business and personal marketing skills, the most commercially important Digital Marketing Trend for 2015 is defined by Content marketing, which top-ranked even Big Data, Behavioral Marketing or Social Media Marketing.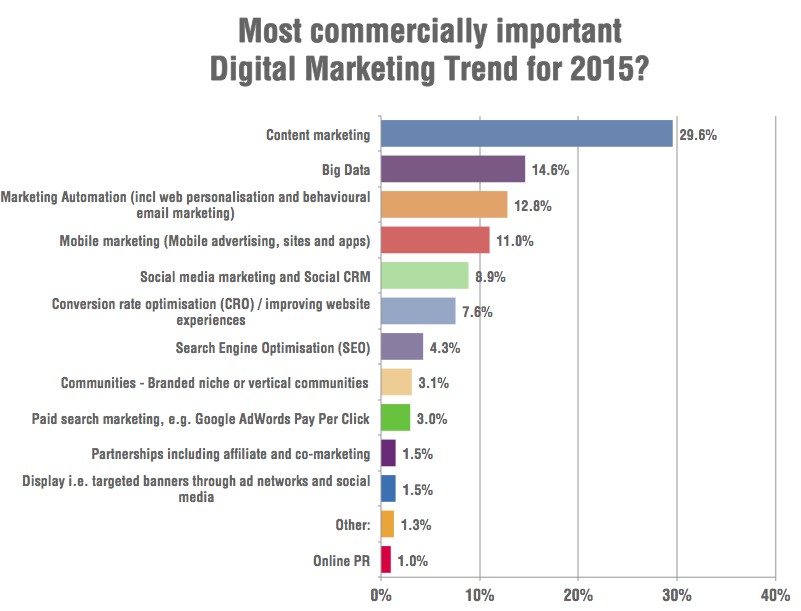 Based on studies, research and the experts' know-how, content marketing begins with one simple question: Why? What is the purpose of developing a certain marketing plan? Establishing the goal and mission of a company is not only the first step in creating a successful marketing strategy, but it also offers a broad vision, encompassing the entire business perspective.
The benefits of content marketing
The Content Marketing Association (CMA) presents 5 key reasons for which leading brands use content marketing, together with the benefits these bring forth:
Increase sales: The research conducted by the CMA shows that more than half of the content marketing consumers admit its positive impact upon purchasing decisions.
Retain customers: Offering clear information combined with entertainment and interesting editorials keeps the customers up to date and engaged, through ongoing communication.
Build or re-position your brand: Any company that seeks rebranding or market repositioning needs to communicate the new features or vision in a clear and efficient manner, so that past clients and future customers are aware of the changes and perceive the organization in the right way.
Ability to integrate: Content marketing materials are easily adaptable to any media channels, regardless if they are printed, online, or mobile and, therefore, reach a higher number of potential customers.
Engage customers on the long term: It is the bond you manage to create with your customers through effective communication, as well as a dialogue opportunity, providing constant feedback that ultimately improves your services and increases customer satisfaction.
How to start a content marketing campaign?
In order to ease the process of developing a successful Content Marketing campaign, a few essentials have to be taken into consideration beforehand. By answering the appropriate questions, any company can assess its situation and needs. A list of relevant questions, proposed by the Content Marketing Institute are as follows:
Do you need to raise awareness for your brand?
Do you need to build your email list?
Do you need to nurture prospects along their buyer's journey?
Do you need to convert your audience to paying customers?
Do you need to retain customers and/or increase their purchases (up-sell/ cross-sell)?
Do you need to convert customers to evangelists?
Moreover, having the company's mission in mind at all times, clearly enables employees to create distinctive and elaborate content, based on the true values of the organization. By doing so, professionals manage to promote an idea that has a long term focus, and that empowers the marketing message.
The ongoing process represented by content marketing targets the continuous attraction and retention of customers, by communicating without selling. When thinking about all the marketing materials, promotional campaigns, SEO, television advertising, the abundance of banners and commercials on every website, one definitely realizes that we, as consumers, are aware that retailers are trying by all means to convince and induce the need for a specific product. On the other hand, content marketing offers a new perspective on the outcomes, even though the results remain the same.
Besides the mission, vision, and statement of a company, the ultimate need to sell in order to survive on the market is not to be forgotten. Nevertheless, marketing specialists need to keep sight of the abundance of information to which all of us have access to, across time and location barriers. Therefore, by focusing on the value of the product or service one has to offer, its uniqueness or usefulness will always remain a key point in developing the marketing strategy.
However, the manner in which an idea is expressed, the proper use of terms and attributes, the level of engagement through content that has information to offer and not only words meant to impact consumers' behaviors, is what adds value to this discipline and what, ultimately, engages clients.
Regardless of the type of marketing, be it Social Media or Inbound Marketing, content enhances performance within any company as it increases the impact and effectiveness of campaigns, by boosting brand awareness and visibility; good web content is also the centerpiece of organic search engine optimization.
References:
Image sources: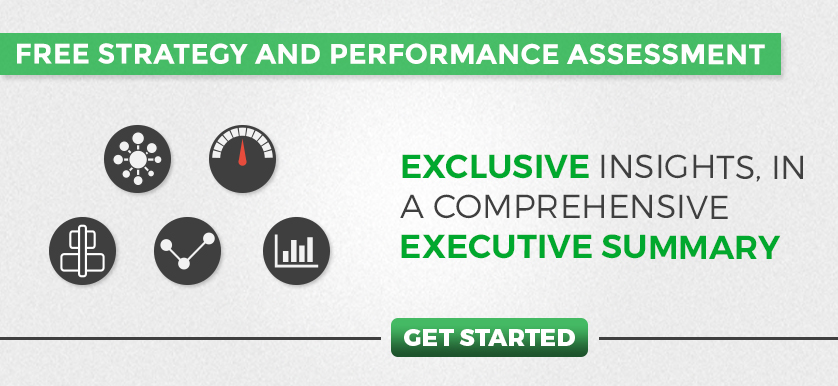 Tags: Marketing and Communications performance, Marketing performance