Certified Performance Management Professional – Online Course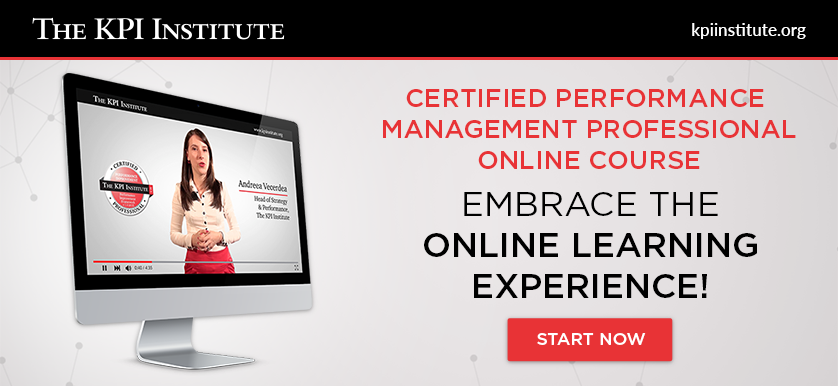 The Certified Performance Management Professional Certification is a unique accreditation course that endorses you both for your knowledge and skills in managing performance across a variety of scenarios.

This certification is the result of a complex, experiential learning program that has 3 sections: pre-course activities, core-course exercises and post-course assignments.

Acquire the insights that will make you the lead performance management resource in your organization!

The online course is built around 9 modules, that feature 5 hours of video presentation, approximately 23 hours of practical assignments that will ensure you will have a better understanding of the core elements within Performance Management by the end of the course, which will be rounded up with a 2-hour evaluation session. The course will be delivered in English, at the attendee's own pace, at any time and with no prerequisites.
Benefits
Experience the real business applicability of theoretical concepts, by applying 6 performance management pillars in 12 different scenarios;
Manage poor performance in a measurable and effective manner through corrective actions and initiative management;
Improve the organizational decision making process by experiencing a variety of business scenarios.
Target Audience
I. Individuals interested in performance management
Entrepreneurs, analysts and professionals from different fields, interested in performance management, will acquire the knowledge needed to better understand performance management.
The networking opportunity and the possibility of sharing knowledge and personal experiences constitute a unique learning experience that facilitates the acquisition and assimilation of performance management skills.
II. Top/middle management people
Individuals from top/middle management and their respective organizations, regardless of their field of expertise, will be glad to discover that the "Certified Performance Management Professional" course provides the pillars, tools and resources required for the effective implementation of a Performance Management System within their organizations.
By sharing good practices in the field, the participants and the trainer can come up with solutions to the challenges that appear within organizations.
III. Performance measurement experts
Professionals who occupy positions such as Strategy Manager, Performance Manager or Performance Architect, who already use certain practices within their organizations or have already implemented certain processes and tools, now can check whether the business activity lives up to the standards, and thus, to identify improvement opportunities.
Testimonials
"It has been a very good learning experience for me. It surprised me how motivated I have been throughout this online course – maybe because I saw that the content, presentations and assignments were of such high quality."
Dorte Jensen
Novo Nordisk, Denmark
---
The course content was insightful and easy to understand and follow. It was one of the best ways to learn step by step the process of performance management."
Joy Tanga
Central Bank, Nigeria
---
"It's a great course for any professional who deals with Performance Management in any way. In my opinion, it's worth much more than it costs. It's structured and presented brilliantly."
Zubair Naeem Paracha
Alessa Industries, Kingdom of Saudi Arabia
---

Course Trainer
Andreea Vecerdea, Head of Strategy and Performance, The KPI Institute
Andreea holds valuable experience in performance management, as she was in charge of implementing and reviewing a number of Performance Management architectures for international clients from industries as varied as petrochemicals, public sector, health and professional services.
As an accredited trainer, Andreea facilitated several courses in the performance management field, as "Certified Key Performance Indicators Professional", "Certified Performance Management Professional" and "Certified Employee Performance Management Professional". Also, she participated at several international Conferences, where Andreea facilitated workshops dedicated to performance management.
Her research activity in the performance management field materialized in the documentation of over 500 KPIs from 16 functional areas and 25 industries and the development of publications:" The KPI Compendium", "The KPI Dictionary" Volume 1 and Volume 2," Top 25 KPIs in 2011-2012″ Report Series and the study "Performance Management in Romania 2012".
Her professional development is completed by the participation at a series of conferences in the Performance Management field, Balanced Scorecard and Key Performance Indicators, as well as the completion of the Master Trainer Program facilitated by The Association for Talent Development.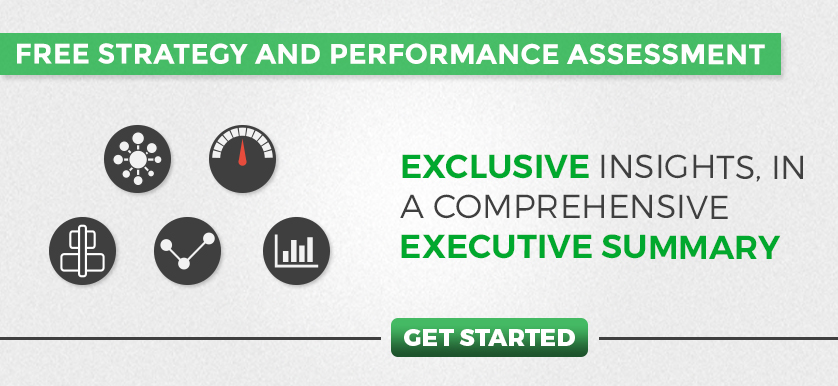 Tags: Online Course, Performance Management, The KPI Institute