World's First Integrated Strategy and Performance Audit Platform is Online!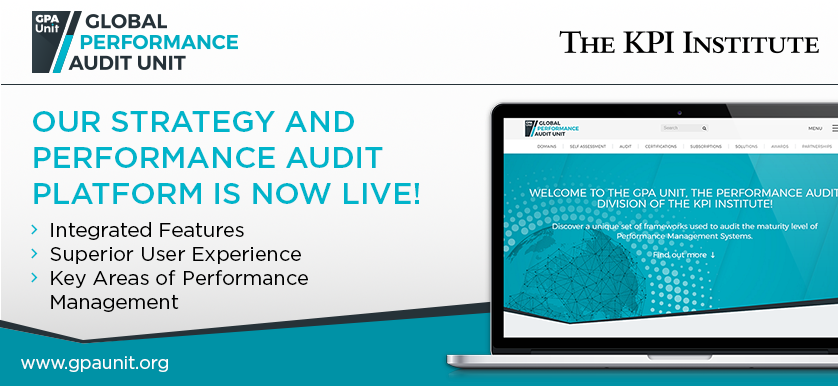 The KPI Institute is launching a dedicated online platform for its audit division, The Global Performance Audit Unit (GPA Unit). User-friendly and interactive, the GPAUnit.org is the go-to-place for making the most out of your initiatives to improve and mature the organizational performance management system!
Explore the GPAUnit.org for a superior user experience and enjoy integrated features in five PRACTICE DOMAINS that cover key areas of an organizational performance management capability:
Don't take our word for it, see what GPA Unit partners & customers have to say about:
 "Assessing our performance management capability by using the performance maturity model framework provided to us, by the GPA Unit, with their detailed insights regarding our current maturity level has helped our organization to understand its gaps and build a roadmap for continuous improvement. It will most certainly allow us to review and discuss our progress, during the next few months, which we are sure will elevate our performance management system's maturity from the current level to the next one." Insights from Mr. Udoy Chatterjee, Chief Operating Officer – MEFIC Capital
Learn more about the work performed by exploring some of our latest success stories from organizations assisted across the globe, such as: Nordea IT Group (Stockholm, Sweden); Financial Audit Unit, (Dubai Government, UAE), Tesena (Jakarta, Indonesia) or MEFIC Capital (Riyadh, Saudi Arabia)
About the GPA Unit
The Global Performance Audit Unit (GPA Unit) is the audit division of The KPI Institute. Designed to empower professionals worldwide to achieve performance excellence, GPAUnit.org is the only online platform that supports the delivery of integrated performance maturity assessment services.
"At the GPA Unit, we strive to provide integrated performance audit solutions through rigorous research, education and diagnosis using the proprietary Performance Maturity Model Frameworks and a network of accredited partners for global knowledge dissemination." – Adrian Brudan, General Manager of the GPA Unit & The KPI Institute EMEA
About The KPI Institute
The KPI Institute is a research institute specialized in business performance. It operates research programs in 12 practice domains, ranging from strategy and KPIs to employee performance and from customer service to innovation performance. Insights are disseminated through a variety of publications, subscriptions services and through a knowledge platform available to registered members. Support in deploying these insights in practice is offered globally through training and advisory services.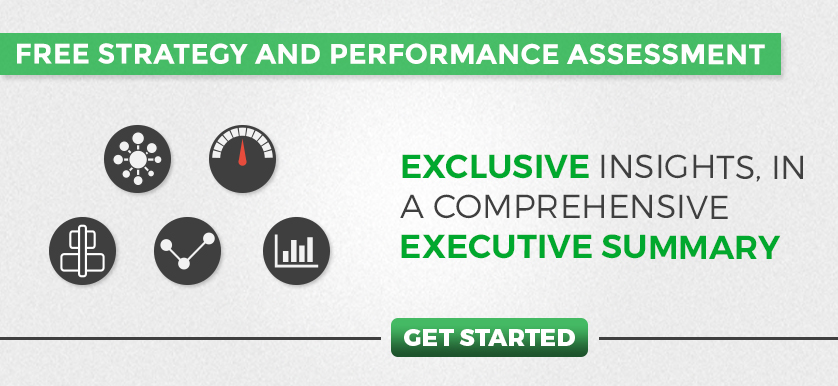 Tags: IT Performance, Strategy, The KPI Institute