How to improve your online store performance? – Part IV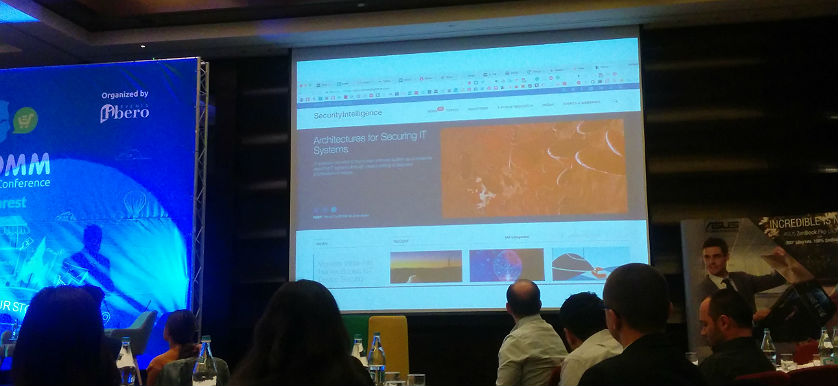 On April the 26th & 27th, at the Radisson Blu Hotel Bucharest, the TeCOMM Bucharest event took place, which is an event dedicated to the eCommerce industry.
Among the invited speakers, there were very many well-known names, such as: Richard Prenderville, CMO & Founder of the Peloton Digital Marketing Group, Mike Bainbridge, Chief Digital Technologist at Rackspace, Nick Lansley, Innovation Insider at Nick Lansley's Innovation Lab, Carlo Terreni, General Director at Netcomm Suisse, Jakub Minks, Regional Director of the Central & Eastern European branches of Exponea, Sven Bally, Founder of & Senior Consultant at XETA, or Kunle Campbell, Advisor & Ecommerce Growth Consultant at 2X eCommerce.
The event hosted an impressive number of workshops, where the attendees were invited to take part in, so as to get in-depth insight about the latest trends in eCommerce and what they should do to improve their eCommerce performance.
Given that this was quite an all-encompassing event and we wanted to write a bit about everything, we will be covering this event in four separate articles. This means that today we will be featuring Part I of the TeCOMM Bucharest eCommerce event coverage, with its respective workshops.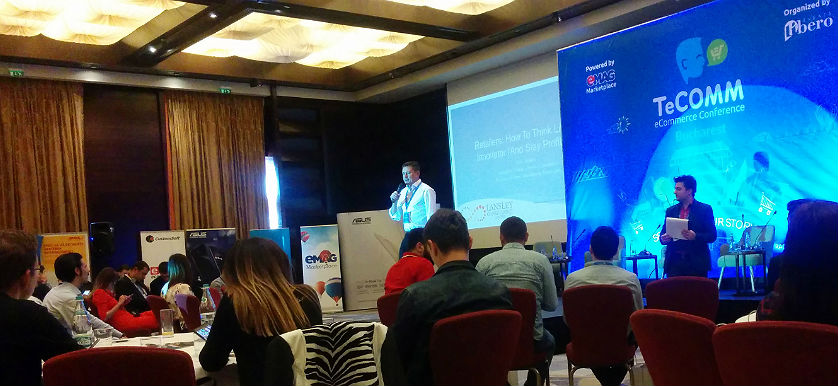 How to think like an Innovator (And Stay Profitable!) – Nick Lansley, from Nick Lansley's Innovation Lab, Innovation Insider
During this presentation, Nick Lansley draws on his time at Tesco Labs, as well as including events and information from his own consultancy experience, to show how retailers working on thin margins can still focus on innovation techniques to solve customer problems and enhance experiences.
The five key innovation techniques are known as the 5 'C's:
Give your colleagues a voice.

---

Somebody in your organization may already know the answer to your problem.

---

Use collaboration tools, like Yammer.

---

Customers can be viewed as co-creators.

Listen to customers.
Get ideas from your customers and in front of them, putting them face to face with what you have, to get the best feedback.

---

Create experiences.

Emphasize customer experience, do not treat it as a formality.
The best innovation teams don't innovate – they facilitate!
"It is better to ask for forgiveness than for permission" (Grace Hooper, US Navel Officer & early computer programmer) – such thinking led to the creation of Tesco Labs.
Nobody in the company is the holder of the best ideas.
Provide controlled access to product data and basket through an 'API'.
Reward third party developers for their efforts (usually via affiliate programmes).

---

Use customer event-based services like IFTTT.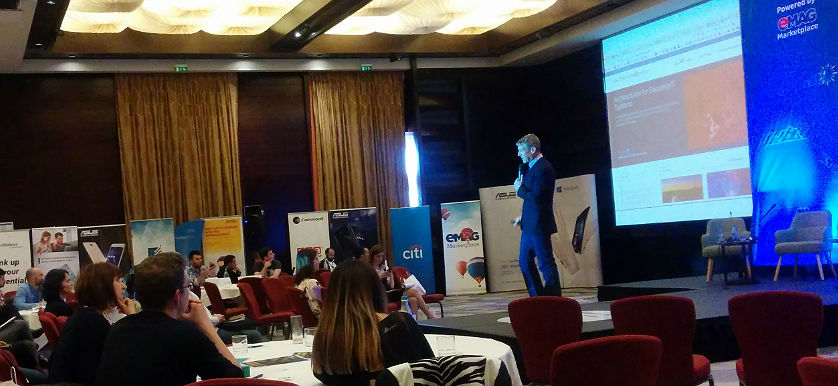 Understanding and guiding consumer behavior in the multi-channel economy! – Richard Prenderville, CMO & Founder @ Peloton Digital Marketing Group
Richard Prenderville is the former Vice President of Global Brand Marketing at Reebok International, where he was responsible for marketing and advertising the brand on a global scale. He joined Reebok in September 2006, from Reebok's parent company Adidas, where he was Vice President of Media and New Media.
His work at Adidas developed a team that won numerous industry awards, including a Global Cannes Gold for the Best Advertising Brand in 2006, over 10 Cyber Lions for Excellence in Digital Media Campaigns and Brand Websites in 2005-06 and Media and Marketing Gold for the Best Outdoor and Interactive Campaign in Europe 2005.
During his presentation, he mostly focused on the 5 most important tips for ascertaining what makes today's consumers tick and how you can use that information to better sell your products/services.
Use emotions to connect to your customers in all possible ways.
The attention span of a typical person nowadays is around 8 seconds, down from 10 seconds.
Recommended ratio between utility and promotion: 70/30.
Your newsletter needs to become the main tool for sustained audience communication.
All content ultimately comes back to the website for SEO purposes.

---
This concludes our coverage of the TeCOMM Bucharest eCommerce event. If you would like to find more information about what this event, you can find here Parts I, II and III of our coverage.
Image sources: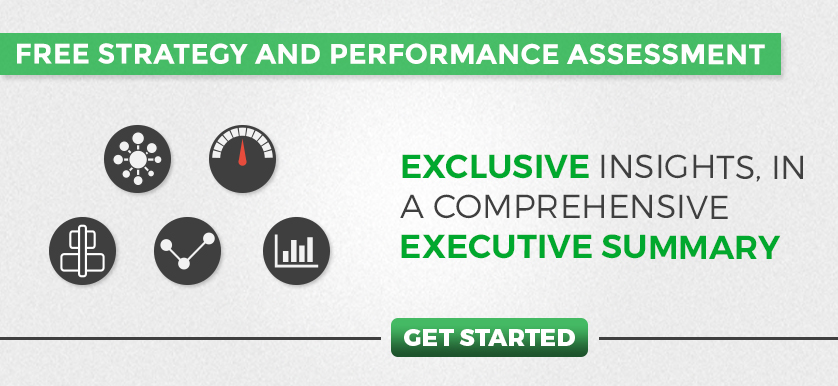 Tags: Innovation, Online Presence - eCommerce performance, TeCOMM