How to improve your online store performance? – Part II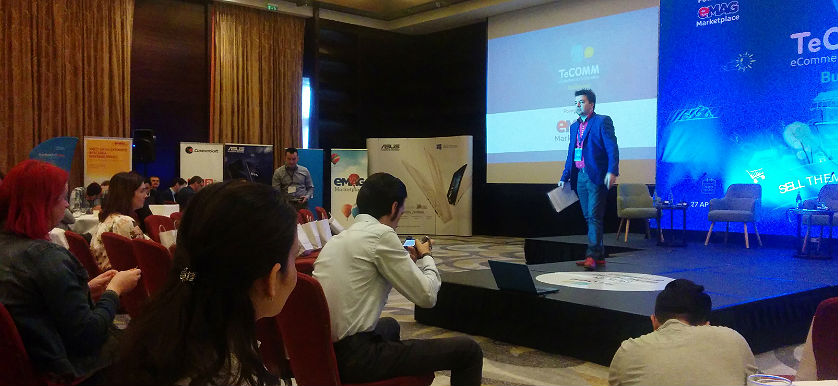 On April the 26th & 27th, at the Radisson Blu Hotel Bucharest, the TeCOMM Bucharest event took place, which is an event dedicated to the eCommerce industry.
Among the invited speakers, there were very many well-known names, such as: Richard Prenderville, CMO & Founder of the Peloton Digital Marketing Group, Mike Bainbridge, Chief Digital Technologist at Rackspace, Nick Lansley, Innovation Insider at Nick Lansley's Innovation Lab, Carlo Terreni, General Director at Netcomm Suisse, Jakub Minks, Regional Director of the Central & Eastern European branches of Exponea, Sven Bally, Founder of & Senior Consultant at XETA, or Kunle Campbell, Advisor & Ecommerce Growth Consultant at 2X eCommerce.
The event hosted an impressive number of workshops, where the attendees were invited to take part in, so as to get in-depth insight about the latest trends in eCommerce and what they should do to improve their eCommerce performance.
Given that this was quite an all-encompassing event and we wanted to write a bit about everything, we will be covering this event in four separate articles. This means that today we will be featuring Part I of the TeCOMM Bucharest eCommerce event coverage, with its respective workshops.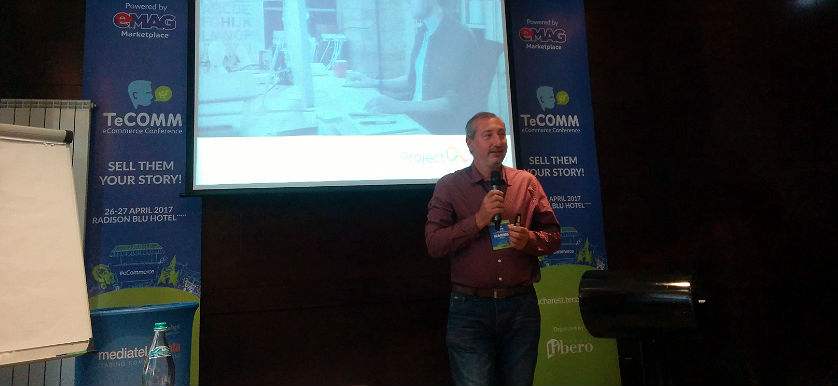 Content Discovery – a rising star! – Călin Rotăruș, General Manager @ Tailwind Romania
This workshop focused on the idea that there is an ongoing fight right now to discover new and intriguing content, stories that fascinate our clients so that they remain loyal brand ambassadors.
Therefore, a few key questions you need to keep in mind are the following: Who is your audience? What are its interests? Why is your audience interested in you and not your competitors? What is the context in which a person browses your content (i.e. reading a newsletter at work, among tens of other messages vs reading the message at home)?
If you run dry on content ideas, Taboola and Outbrain are very good content recommendation sources, providing you with a wide array of novel topics.
Another interesting point was that the conversion rates for the Romanian market are not as good as the ones for international markets, but given that content discovery is a process based on experience and experience demands time, it will get better in the future.
As an example to highlight why this is so, let's take a person who's browsing Facebook – he is now in social activity mode. If someone promotes an article on Facebook, the conversion rate might not be that high. If that person, for whatever reason, searches information on Google, he is in search mode, wanting to find information based on specific queries, which increases the conversion rate.
Furthermore, this is where the advantage of using content recommendation solutions comes into play – they put the person into reading mode, which means that he wants to find more information and keeps reading other things related to the first one he read.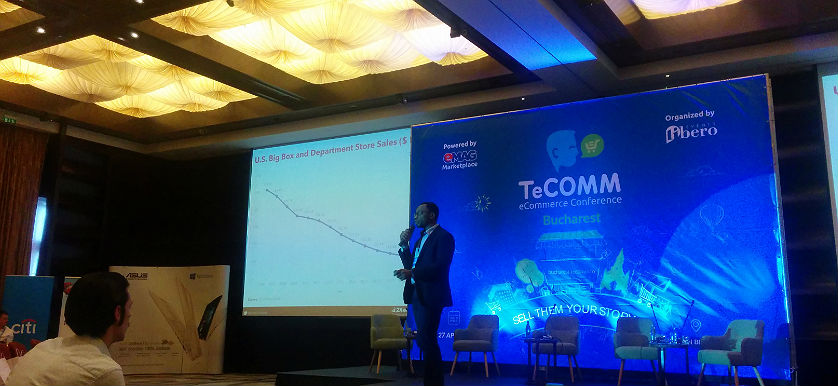 How to Build and Scale a Long-lasting eCommerce Brand with the eCommerce growth triangle + the eCommerce growth pyramid – Kunle Campbell
Kunle Campbell is a trusted eCommerce growth adviser to agile online retailers seeking exponential sales growth, through scalable customer acquisition, retention, referrals and product optimization. He is an advisory board member on several online retail businesses and has funded eCommerce startups seeking to disrupt niche markets.
Kunle Campbell based his presentation around Amazon and what Amazon means for the ecommerce market in general. A few points to note were the following:
55% of buyers in the US start their search for products on Amazon.
It is expected than within 4 years time, Amazon will handle 50% of e-commerce sales in the US.
In the UK, Amazon is not as dominant as the US.
Top eCommerce sales in Europe: UK, France, Germany.
He then layered the next part into three brief highlight sections: About Amazon, Amazon as a threat and Market opportunities.
About Amazon:
Amazon has over 400 million products on sale.
Their search results are very well optimized.
They have Amazon Prime, a subscription service.
Their customer service is very helpful.
Personalization: Amazon has options to recommend other products.
Amazon as a threat:
If you are a merchandiser, you compete on prices with Amazon.
It can place entry barriers in your market very easily.
Customer retention and loyalty are an issue when going against Amazon.
You are most likely not adding enough value to customer experience as Amazon is.
Market opportunities:
You are a customer brand manufacturer looking for an additional sales channel.
High barriers to entry – once you are inside, your products are patent protected.
You are most likely a specialist with expertise in a vertical/category.
Always have in mind the triangle of eCommerce: Products/Retention/Word-Of-Month referrals
If you need extra information, you can always check the E-Commerce Growth Pyramid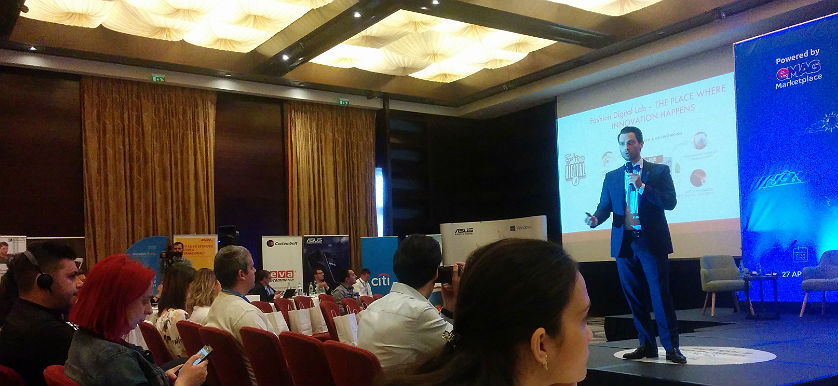 Digital disruption in fashion and retail – from eCommerce to new business models – Carlo Terreni, General Director @ Netcomm Suisse
Carlo Terreni has been working as a digital consultant and account manager for Tinext SA, a leading web Agency in Ticino, since 2010. He has provided consultancy services for companies such as Cornèrcard, Sanofi, AET, Bally, Diamond, Artsana, Royal Caribbean and many others.
He noted that fashion items were the most purchased products in the online environment, during 2016 and early 2017, and that there are many new trends which are growing, including the next steps of digitization. Among these new trends, we saw an increasing number of service-based business models that were and still are surprising the industry and imposing a radical innovation agenda on everyone – change or become part of the past.
Terreni predicts that by 2022, 1 in 4 fashion item purchases will be done online, which is not that surprising given that Amazon is poised to become America's top clothing retailer in 2017. He has also highlighted that the crises of the outsourcing model in the e-Fashion industry are due to 4 of the industry's limits:
Costs – the majority revenue share model
Conflict of interests in Omnichannel strategies
No direct access to online brand communication
Missing direct access to customer data and insights
Other interesting findings shared with the audience during the workshop was that eCommerce is a key driver in Fashion and Retail and that the industry is moving from Outsourced to Inhouse eCommerce operations; moreover, investing in digital solutions is a must if you wish to remain competitive and lastly, the market is evolving in such a way that new business models appear overnight and register great success, forcing everyone else to adapt in order to survive.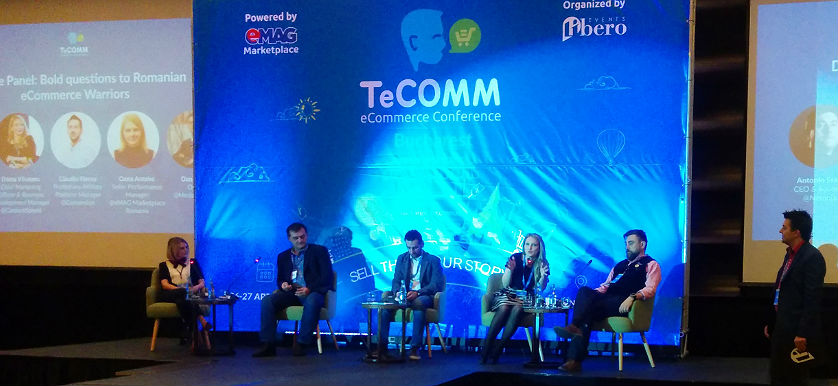 Debate panel: Bold Questions to Romanian eCommerce Warriors
When it came to the debate panel, we found out quite a few things about the Romanian eCommerce scene.
First off, online business owners tend to rush to get results, not wanting to wait in order to properly develop their brand, even if it takes some time. Secondly, many times they do not uphold their promises, such as delivery timing, product accuracy – what is advertised vs what is sold, and customer support, among other aspects. Thirdly, small businesses in Romania tend to invest money in the technical part of web design, when they should direct their financial force towards marketing and sales, as dedicating too much time for a website is counterproductive when marketing and sales are not properly set in place.
Then again, one mid-panel conclusion was that the eCommerce market in Romania is not that educated about what is should be doing and it sorely lacks a long-term vision. In relation to what we've mentioned already, a business owner should first look to have a good sales process in place. If needed, they can always check the Internet or talk to a consultant if they so choose, after which they can generate a business plan and set a budget. But blindly going after the shiny reward – the overly invested into website – instead of ensuring that your foundation is well-structured is ill-advised.
Furthermore, online buying in Romania is still quite low. People do a lot of research online, but they don't put their money where their mouse is, which again makes heavily investing into the website prior to other business elements not that recommended. You should first look to see how your market behaves before doing anything. Lastly, the Romanian public has had access to mobile technology for quite some years, yet very few websites in Romania are mobile-optimized, putting off many would-be customers.
The panel ended with a few non-Romanian related aspects about the eCommerce industry:
If you want to enter another European eCommerce market, it's a good idea to list yourself on that country's/region's marketplace
You can now order products from Amazon on Alexa.
Relevant things to look for in 2017: Facebook, mobile digitization, democratization of services.
A niche website and a small site, with only a few thousand visitors, don't need dedicated mobile apps, a responsive website/a mobile version of the website is just fine

---
Tomorrow we'll be featuring part III, which will cover the How to sell more!, Do you really know what your costumers want?, Simplify your digital marketing toolkit, When Big Data meets Emotion Data workshops and a final panel of discussions about how to turn online selling into a dream come true.
Image sources: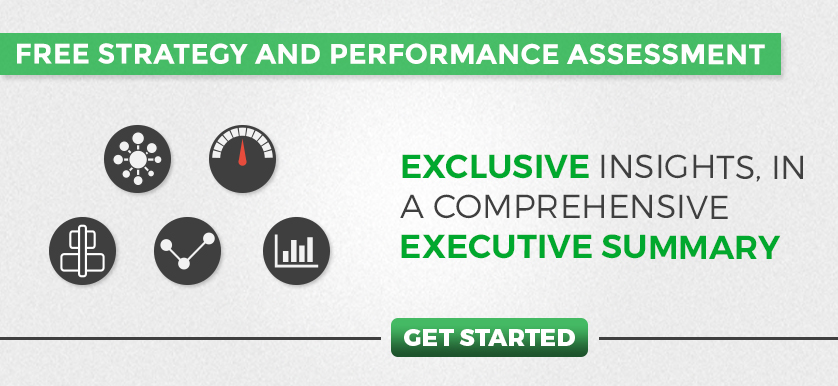 Tags: Amazon, Business Strategy, Online Presence - eCommerce performance, Retail performance, TeCOMM