Government of Canada: Plans and priorities for 2014 – 2015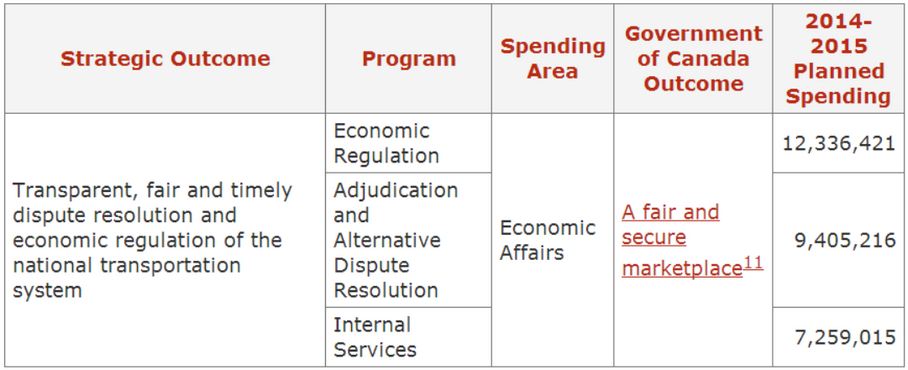 The Government of Canada has recently released its annual Reports on Plans and Priorities (RPPs), intended at improving planning and resource management processes. For each of the 92 governmental departments and agencies, it has developed such a RPP, containing objectives, indicators and initiatives.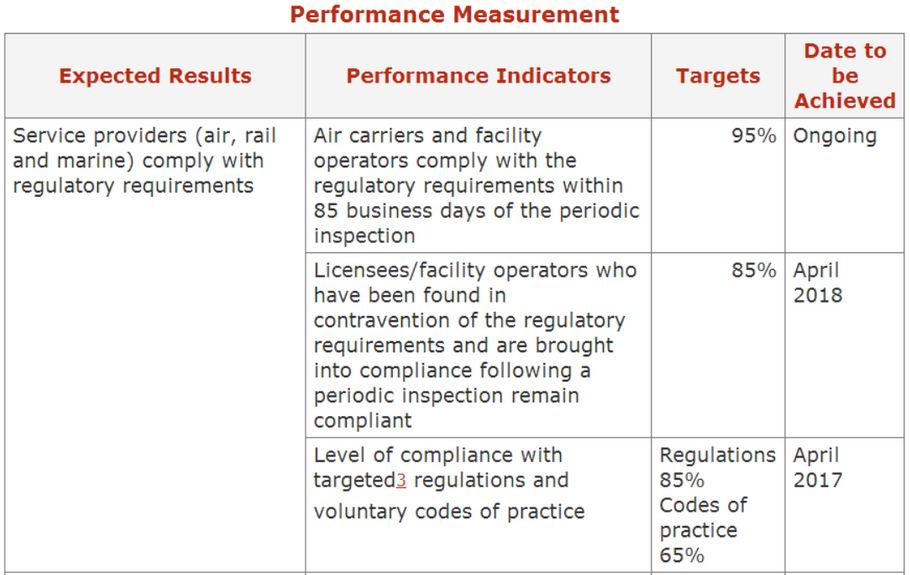 The table above belongs to the RPP of the Canadian Transportation Agency and outlines the agency's efforts to make transportation more efficient and accessible for all. The plan contains details for each strategic outcome, including established priorities and analyzed risks. Furthermore, each outcome has a number of programs aimed at addressing it, as well a budget allocated.
In terms of measuring performance achieved in areas of interest, several indicators are being monitored, with a clear target and a given period of time for attainment. A recommendation would be to standardize the indicators' names, to help provide more clarity about what it measures, as well as to include past results, in order to assess the trend each indicator has over time. More indicators that can be used to track performance at governmental level can be found in the "Top 25 State Government KPIs of 2011-2012" report.
The President of the Treasury Board, Tony Clement, sustains that the RPPs have suffered changes to improve transparency and accountability in public reporting, and provides residents with a better access to information, in order to understand "how their tax dollars are spent, and have data available in a clear and concise format". Another example of similar actions that are being taken by other administrations is the one from Houston, Texas, which can be accessed at the listed link.
References:
Image source:
Tags: Government - Local performance, Government performance, Performance in Canada, Plans and Priorities, Report Analysis