The Canadian CTA: Performance throughout the years
At the beginning of this century, the Canadian Transportation Agency – CTA, has recognized the need to develop and utilize performance management practices in order to increase its performance levels.
A performance management system provides managers with detailed information and data, which can be used to improve the decision-making process, and eventually performance.
In 2000, a performance management solution for the public sector of Canada was already deemed necessary. In particular, the Canadian Transportation Agency was in need of a framework that would define clear and measurable results, that would enable benchmarking with other institutions and/or companies within the public sector of Canada.
The before and after of the CTA
Before implementing a KPI framework, the CTA did not utilize a structured system and/or process to consistently collect, analyze and report performance data. Therefore, it would have been difficult to evaluate or analyze the company's level of achievements.
In addition to this, the agency had no in-depth and real-time information about its own performance at any given point in time. As an example of this, the governmental institution was having difficulties with reporting on the total costs related to its projects and programs.
As such, the challenge for the agency was to identify qualitative, as well as quantitative indicators to measure their performance over the short, medium and long-term. Consequently, the following indicators were set in place and analyzed over time, to determine which were appropriate and which were not:
Validity – Is the indicator allowing the company to be precise in effectively measuring results?

---

Reliability – Is the indicator a consistent measure over a determined period of time?

---

Relevance – Is the indicator relevant to the determined activity, product or process that is being measured?

---

Simplicity – Is the relevant information available and will the information be feasible to collect and analyze?

---

Affordability – Is it cost-effective to collect and analyze the relevant information?
You cannot manage if you do not measure
After the successful implementation of the Performance Management Framework, the Canadian Transportation Company acknowledged that it brought the following benefits:
Concrete information and accurate data can now be utilized for analyzing the agency's operations and progress in implementing its strategy;

---

Improvement of management practices;

---

Improvement in planning, managing and measuring performance.
The new practices that were introduced were not only beneficial for the Canadian Transportation Agency, but also for the Government of Canada, as it is now able to compare performance levels within its own public sector, and at the international level as well.
Over the past years, the CTA has committed itself to managing its activities as efficiently and effectively as possible. It now has a strategic plan, monitors and measures key operations and projects, as well as maintains good reporting practices. If we were to take a closer look at the its overall strategy, we would find that it emphasizes the following:
Regulatory effectiveness;
Service excellence;
Maintaining a high-performing level.
As can be seen in the annual report 2013-2014, the organization is now using over 20 different KPIs, which were segmented into several categories: Overall performance, Dispute resolution, Regulation, Compliance, and Communications. These KPIs help the organization analyze and compare its performance.
In the following table, you will see that several of these indicators, belonging to the CTA, have had an upward trend:
In addition to the KPIs that have had an upward trend, here are a few of them that have experienced downward trends:
In regards to improving its current approach to measuring performance, the  state agency can consider bringing more clarity in naming its KPIs.
An example of this would be # Time to publish formal decisions on our website, which does not indicate the fact that the measurement itself is referring to % On-time publishing of formal decisions on the website, so from the get-go, this KPI is misleading, which can alter performance results.
Another recommendation we can make is advise the Canadian officials to look at the Target and Standard column of the table. It is good practice to ensure that KPI names are concise and meaningful for the measurement process to facilitate communication of performance results. Keeping things brief and simple is often the key to success.
All things considered, as we have seen with Canada's CTA, performance management frameworks help companies visualize their performance results and better understand their business.
Governmental entities are pressured to provide better services to citizens and are held accountable for how they use their resources. In this context, performance management practices are steadily and surely becoming mandatory for modern governments.
Image sources: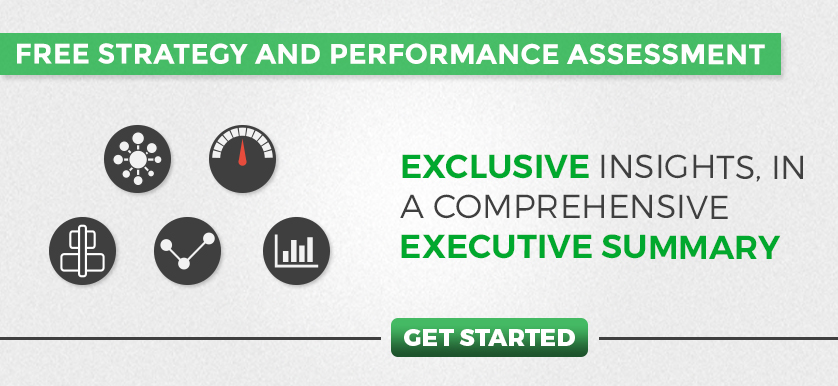 Tags: Airlines performance, Government performance, Performance in Canada