Reporting performance in the healthcare industry – Canadian Institute for Health Information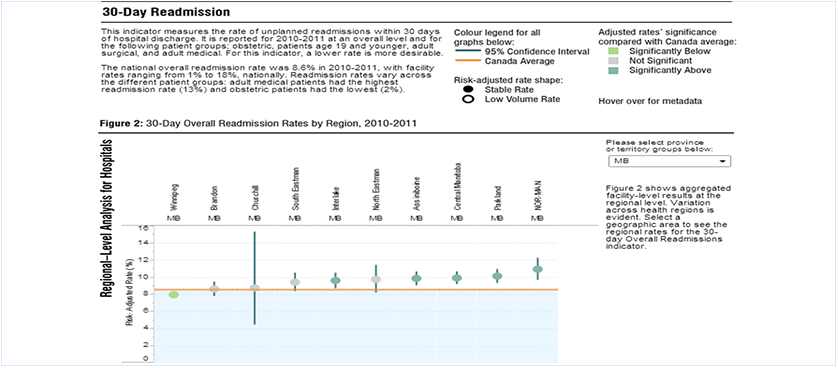 The Canadian Hospital Reporting Project (CHRP) is a national initiative aimed at increasing transparency across the healthcare industry. It provides both hospital managers and citizens with access to Key Performance Indicators' (KPIs) results for more than 600 hospitals across Canada.
Data can be accessed online, as an interactive tool was designed to help assess healthcare performance. It allows comparisons across regional and national hospitals, between various indicators over multiple years. Reports are available to present a summary of the KPIs across the entire healthcare industry, but hospital individual performances can also be accessed, to show progress in terms of KPI target achievement and allow comparisons with the national average.
The graph above presents the results across Canadian regions for the KPI % 30-day readmission. Besides the graph, KPI definition, national results and comments are also available, making the analysis of the current results easier. Similar KPIs, with explanations and visual elements are also available on the online platform. For more relevant indicators in the field, access The KPI Institute's Healthcare reports.
Such an approach towards reporting results enables not only hospital managers to take action where performance is not at the desired level, but it is also of a real help for citizens. They can decide the hospital which better serves their needs. This puts peer pressure on hospitals to continue their efforts for improving, as poor results will translate in fewer patients.
References:
Image source: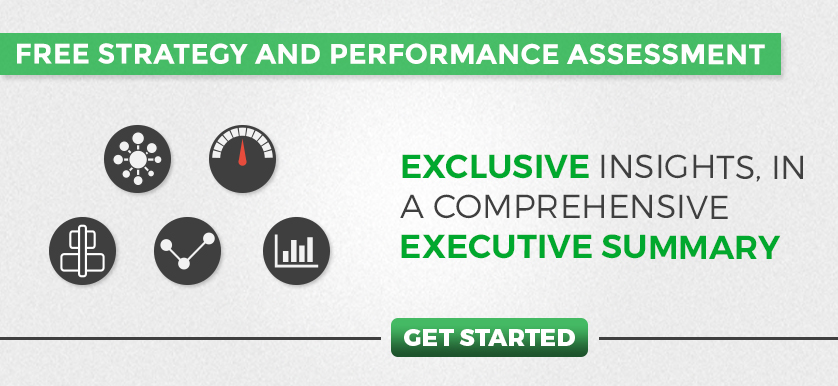 Tags: Government performance, Healthcare performance, Performance in Canada, Report Analysis