Good Ethics make Good Business
"An organization formed without ethics is like a cabin built without nails: no matter how solid it may appear, it will slowly crumble." – The Institute for Global Ethics
According to reports, nearly half of employees notice behavior at the workplace that is either unethical or illegal. However, in most cases, these occurrences are not reported or addressed. This is very surprising, considering that the costs accompanying unethical behavior are stupendous.
In 2011, business owners worldwide and the economy incurred $1,228 trillion in costs from unethical behavior. Since 1980, unethical behavior has been the cause for more than 10 of the biggest corporate bankruptcies. As an example one can think of Enron, Lehman Brothers and WorldCom.
Moreover, the Financial Crisis Inquiry Commission concludes that a systemic breakdown in ethics was a major contributor to the 2008 financial crisis. No wonder that the public has become less trusting of financial services industries and organizations in general "to do the right (ethical) thing." Luckily, there is still hope for the organizations that maintain an ethical culture and which outperform their less ethical peers and competitors in all important aspects.
An organization's culture acts as a strong indicator of the market value that will be created for each dollar that the shareholders invested. Researchers have found that an organization's culture is the strongest predictor of how much market value that firm will create for every dollar invested by shareholders. The company's culture plays a major role in the creation and sustenance of value.
How can you develop an ethical culture?
An ethical culture within the company can be created through the implementation and monitoring of a compliance and ethics program. Through compliance and ethics programs organizations can reduce costs incurred from fines, sentences or deferred prosecution. Furthermore, compliance and ethics programs come with readily available protection plans of the corporate brand, which help reduce the probability of unfavorable events and diminish their effects if they should happen.
The effective ethics program consists of seven essential elements:
Setting up policies, procedures and controls and linking them to laws and regulations. It is necessary for an organization to determine standards, procedures and controls as a way to ward off and detect unethical behavior. After determining the necessary procedures, they should be integrated into a code of conduct which allows auditing systems to monitor and prevent misconduct.

---

Apply effective compliance and ethics controls. The effectiveness of the program should be guaranteed by involving multiple layers of management and each individual in each level should have good knowledge of the program.

---

Try to avoid delegation of authority to unethical individuals, persons which have a history of illegal behavior or behavior that is not in accordance with an effective ethics and compliance program. In the case of outsourcing functions that are not an organization's core strengths, the company should be diligent in checking whether the companies to which functions are outsourced are reputable and ethical. Functions can be outsourced but liability not.

---

Compliance and ethics programs should be communicated and taught to employees. All the aspects of the program should be clear to employees on all levels of an organization, and also the board of directors and senior management. A system should be adapted to streamline internal risk assessments and assist in setting up action plans for where compliance gaps exist.

---

Monitor and audit the program's effectiveness. Automated scheduled assessments should be implemented on a monthly or quarterly basis. The results of which should be visible through dashboards and alerts to all stakeholders, creating transparency and the company's leaders will always be up-to-date with the organizations' status on compliance.

---

Consistent promotion of the program and discourage violations. Individuals that show adherence to an ethical culture should be rewarded and those that do not should be disciplined.

---

Respond in the appropriate manner to an incident and take measures to rule out future incidents. Incident-related information should be captured and stored on a server and implemented in a computerized system, to track the progress of investigations, allowing the automation of compliance management.

---
In conclusion, organizations should develop compliance and ethics programs that are linked to laws and regulations and should also evaluate their current policies, to measure whether they conform to standard regulations.
If a compliance and ethics program is successfully implemented, the organization will notice its results in the value & improved organizational reputation that it generates, the degree of internal and external loyalty, the level of positive atmosphere, and on top of all these aspects, a culture of integrity will be established.
"Virtue, the saying goes, is its own reward. But virtuous organizations, like virtuous people, outperform their peers over time. The ethical values guiding the world's most successful organizations are cheap but powerful sources of competitive advantage." – Steven D. Olson
Image source: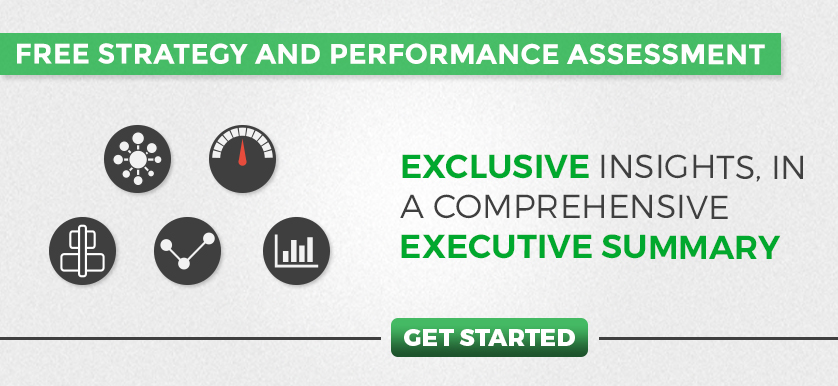 Tags: Business Ethics, Organizational Culture, Organizational Performance