Designing A Festive Menu To Maximize Restaurant Profits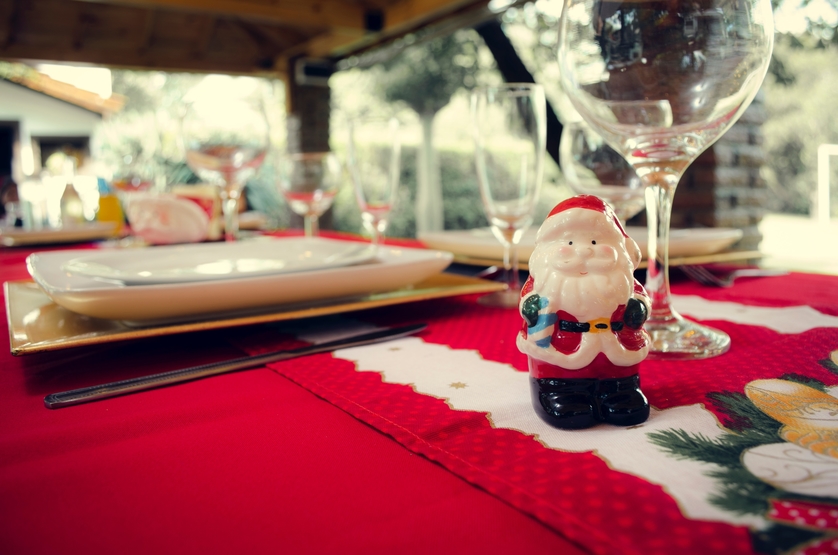 Restaurants served almost double the number of meals on Christmas Eve compared to the average day, in a survey conducted by OpenTable in 2015, and this trend has continued since.
One of the central key performance indicators for restaurants is the revenue generated by meals, which can boom over the holiday period, when holidays, work parties, family celebrations and festive meals amongst friends keep business steady.
Business is competitive at this time of year though, so thought must be given to the seasonal menu to maximize profits and keep customers coming in when so many other restaurants are also offering festive menus.
Designing The Festive Menu
To maintain customer loyalty, it's wise to keep regular, popular dishes available throughout the holiday season, as there will be customers who will be drawn to what they're used to.
Consistency is important, and too many changes can prompt customers to question the business' stability, and may keep them from coming back. Ensure that all menu offerings are compatible, however, and remove regular items that will slow down the production of festive specials.
Any seasonal menu changes should be simple to execute and allow quick service during peak times in order to remain profitable for the business. All ingredients should be thoroughly researched in advance: they must be readily available, inexpensive and unlikely to spoil.
Since many customers will expect to see traditional fare on a Christmas menu, these offerings should be an integral part of the holiday business strategy. Chefs should be encouraged to add their personal style to the traditional meal so that it stands out from other restaurants offering the same foods, but including a traditional option will draw in customers who value the standard choices.
Beyond this, the holiday menu should include vegetarian and vegan options, along with other unique seasonal offerings that give customers an alternative to the standard fare.

Make The Menu Different
While ensuring that the festive menu is easy to deliver to the table quickly and well-prepared is key to a restaurant's success over the Christmas period, it must also stand out from those offered by other businesses. Finding clever ways to do this without adding to the pressure in the kitchen will draw in customers and maintain high food quality.
Restaurants can make recommended seasonal food and wine pairings a key part of the menu, for example, which will add a unique twist without affecting proceedings in the kitchen. Add a line to the menu explaining why each wine has been chosen for the meal, and encourage guests to enjoy the way a particular wine balances the flavors in their food.
Restaurants can also consider festive freebies that are cheap to produce but which will enhance the dining experience: complementary roast chestnuts before the meal, for example, or a candy cane for children. Including these little extras on the menu will draw customers in when they're researching places to bring their celebrations.
Arranging The Menu
Care must also be taken to the preparation and arrangement of the menu. Customer attention is drawn to the tops and bottoms of each section, so place the most profitable items here.
Interesting and appealing descriptions should accompany seasonal options, but care should be taken that these remain clear and helpful. Larger establishments may wish to hire a copywriter to ensure that the menu is as well-written and appealing as possible.
Chain restaurants offering standard menus should keep seasonal offers in a distinct box so that loyal customers can easily find the classic options, while being enticed to look at new dishes. This will also ensure ordering happens promptly during peak times.
Restaurants should also ensure that children's options, dessert choices and set meal deals are clearly marked out in dedicated sections on the menu.
Festive menus should be available online for customers to see in advance: at this time of year, many people will be comparing menus before making their bookings, which is why including creative extras like giveaways and wine pairings should be included. Ensure that prices are available for customers to see on the website, as hidden costs will discourage them from making a booking.
Restaurants seeking to maximize their profits over the holiday season will need to consider decorations, staffing and marketing plans, but ultimately, what customers come to a restaurant for is the food.
The revenue generated by meals is a key performance indicator in the restaurant business, and so menu planning should be integral to any establishment's plan for the festive season. Designing and executing this well will be key to the establishment's success during the holidays.
Image sources: