Example of IT Performance Management Research Report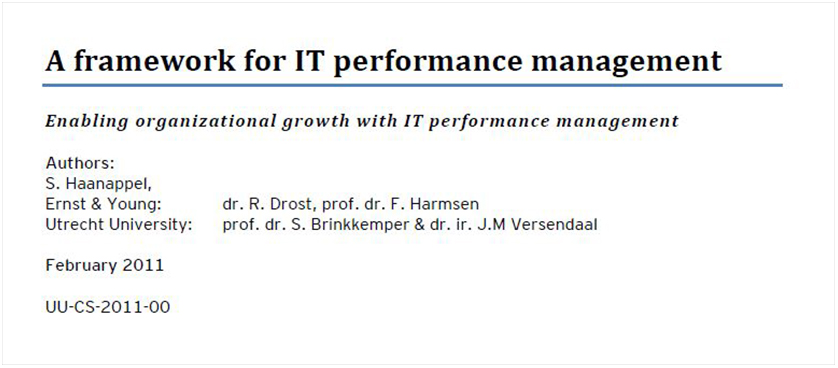 One of the key functional areas in the modern organizations is the IT department. Establishing a streamlined performance management framework can be of critical importance for many organizations in order to optimize the benefits of IT performance and achieve value from their investment.
Do you want to find out more  how organization growth can be enabled with IT performance management? View the details of the research report outlined below by clicking on the image to access the file (1,59 MB PDF)
The research presents a framework for IT performance management by exploring the answers to a set of 5 research questions:
What are the business benefits that IT performance management delivers?
Which Key Performance Indicators are used, why and what are the results?
How are these KPIs used to govern the organization?
How are the IT costs allocated to the business?
How do companies achieve and optimize the benefits of IT performance management? (Haanappel et al, 2011)
The research analysis  outlines different approaches organizations have to IT performance management and their respective maturity levels achieved in relations with performance management practices used.
The results show that:
Organizations have different IT performance management approaches and maturity levels;
The majority of the organizations did not seem to use performance results when developing their performance management plans;
The organizations are not mature enough to optimize their IT performance management benefits, due to a not mature enough performance management framework.
References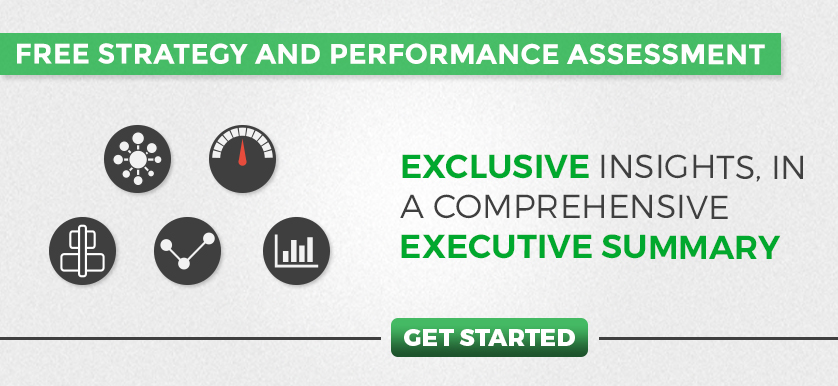 Tags: Information Technology performance, Performance Management Framework, Research