Data analytics vs. intuition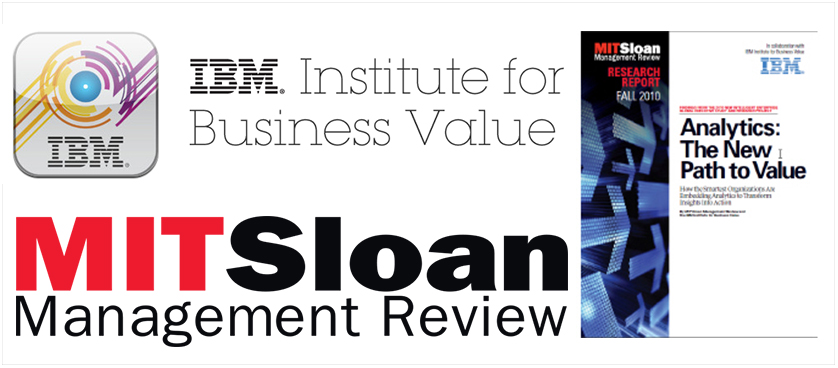 MIT Sloan Management Review, in partnership with the IBM Institute for Business Value, conducted in 2010 a survey of nearly 3,000 executives, managers and analysts working across more than 30 industries and 100 countries, aiming to help organizations understand the opportunity of information and advanced analytics.
The report "Analytics: The New Path to Value" presents the main findings of the research:
Top performing organizations say analytics is a differentiator, putting analytics to use in the widest possible range of decisions, large and small. They were twice as likely to use analytics to guide future strategies, and twice as likely to use insights to guide day-to-day operations;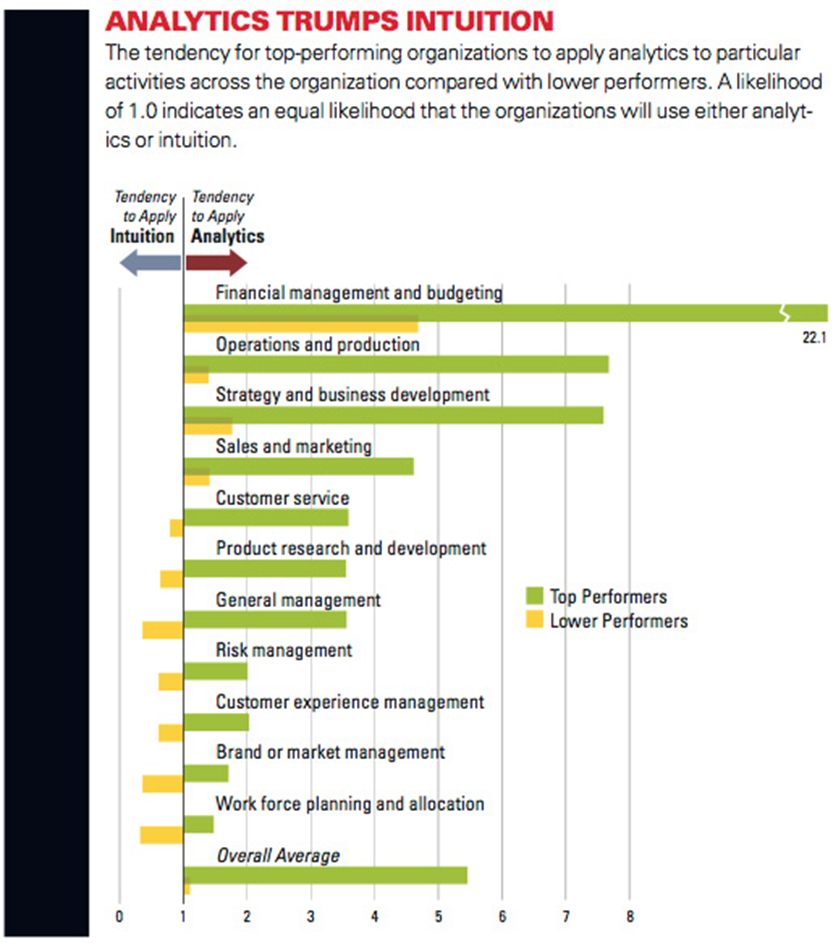 Organizations that know where they are in terms of analytics adoption are better prepared to turn challenges into opportunities;
The leading obstacle to widespread analytics adoption is the lack of understanding of how to use analytics to improve the business, according to almost 40% of respondents (MIT Sloan Management Review & IBM Institute for Business Value, 2010).
The report highlights that senior executives want to run their business run on data-driven decisions, having scenarios and simulations that provide immediate guidance on the best actions to take when disruptions occur. The respondents want better ways to communicate complex insights, to understand optimal solutions based on business parameters or new information and take action quickly.
Reference
MIT Sloan Management Review & IBM Institute for Business Value (2010), Analytics: The New Path to Value
Image Source:
MIT Sloan Management Review & IBM Institute for Business Value (2010)
Tags: IBM Institute for Business Value, Information Technology performance, MIT Sloan Management Review, Report Analysis