Customer satisfaction apps – the "key" to the future?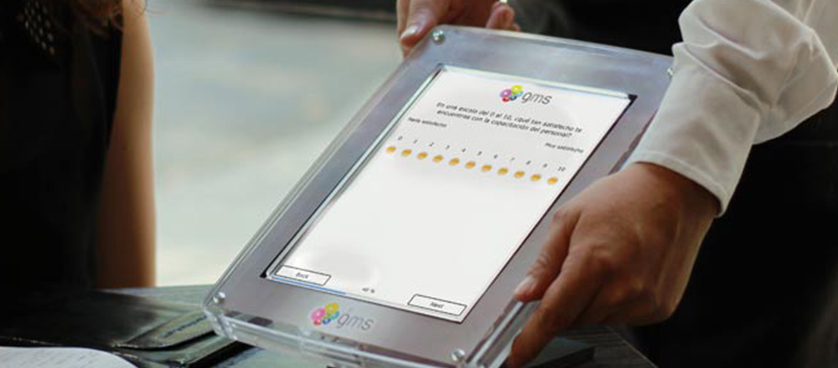 Nowadays, instead of using the old-fashioned customer satisfaction questionnaires, companies have a new choice: the emoticon-powered feedback app. 

The service, available to businesses, was created by a Spanish Startup called Emtrics in 2012 and it was announced during the Wayra Madrid Demo Day. It allows companies to collect real-time feedback from their customers, at their point of sale locations. It was already in use during the Demo Day: by using QR codes, the technology allowed investors to show their opinion regardingthe "new product".

How does it work?

First, the users scan the QR code with their smartphones. Then, they are redirected to a 5 question survey. It is very easy to answer the questions, as they only have to choose the emoticon that best suits their experience.

This app is very useful for businesses where customer satisfaction is an important value driver, like restaurants, hotels, retail stores or airlines.The data is put in a dashboard that helps keeping track of the surveys and analyzing the results.

The main advantages of this innovation are:
It is time-effective: generally, customers are reluctant in filling in a a very long questionnaire. Sometimes, it is hard for them to choose one of the  five levels to rate their experience: excellent, very good, good, unsatisfactory and insufficient. When using the emoticon app the options are simple and very expressive: :), :|, :(.
Easy to fill in: 5 questions and 5 clicks..
Cost-effective: managers don't need to print the questions on hundreds, even thousands of pieces of paper. They can place a big QR code at the entrance of the restaurant, for instance, or put smaller QR codes on each table.
Environmental friendly: paper consumption is reduced.
Emtric's idea was  very well received at  Demo Day. The concept was tested before being released: they used 150 points of sale that belonged to 50 companies (like Muji, Moviestar, Reebok and NH Hotels). During the beta testing period, the app collected more than 4 000 comments and 50 000 ratings from 10 000 clients.

To form an opinion, when compared with "the traditional method" it was shown that the number of answers collected through the Emtrics service was 50 times higher than those collected through printed surveys.

References:

Image Source: G

lobal Movie Services 

Tags: Customer Satisfaction, Information Technology performance, Performance Mangement