5 steps for increasing hotel efficiency and performance
"Good leaders make people feel that they're at the very heart of things, not at the periphery. Everyone feels that he or she makes a difference to the success of the organization. When that happens people feel centered and that gives their work meaning." – Warren G. Bennis
The hospitality business environment is permanently on a move for hoteliers around the world. The increasing segmentation of hotel types and customers conditions the industry to search and define its position. The occurrence of new brands and the re-modeling of old ones are clear indicators of development at all levels.
Hospitality managers believe that benchmarking represents the ideal performance measurement tool because by using this instrument, businesses are always mindful and quick when it comes to adapting.
Keeping a hotel on a successful track demands a lot of effort from managers and staff, to ensure that daily operations are running well and guests are satisfied with the services provided.
The main objective of every hotel owner is to make as much profit as possible by increasing revenue or decreasing costs. The ideal scenario for raising the hotel's bottom line is linked to the growth of sales, doubled by a decrease of costs in a way that will not lower a hotel's quality and guest's expectations.
Following the battle for customers, market share, and worldwide recognition, small steps can be taken in order to improve the current state of a hotel and achieve the desired results.
A. Initiate incremental revenue sources
Incremental revenue sources can come from any hotel department or activity done in-house which will generate money.
Therefore, the up-sale technique proves to be a reliable tool for incremental revenue generation in modern-day hotels that are trying to exceed guests' expectations and the perceived value of said hotels.
Front office personnel can persuade guests to invest more money inside hotel premises by offering them a higher quality room instead of the booked one.
---
B. Design hotel branded products
Selling hotel branded products can become another source of revenue if guests are satisfied with the quality and design of the products found in their rooms.
Branded towels, bathroom slippers, and bathrobes are the most interesting items which can catch the attention of guests and determine them to buy new ones when they check out.
---
C. Conduct an online travel agent (OTA) audit
Online travel agencies are tricky partners for hotels because they send guests and businesses towards one's establishment, but can have a direct impact on other revenue sources.
Usually, OTA's charge a commissioned fee from every reservation made to hotels; this fee can be transformed afterward by OTA's into special offers for customers that may use them to book their next reservation.
Therefore, attracting customers to book through an OTA will have an impact on walk-in guests and corporate customer's revenue streams. It is recommended to conduct regular OTA audit and balance winnings with other revenue stream performance checks.
---
D. Concentrate on important customers
Interesting findings in this domain reveal the fact that 20% of the total number of an establishment's guests are responsible for 80% of the guest's revenue.
Usually, corporate customers and travel agencies are the ones that initiate repeat businesses with hotels, and it is wise to pay more attention to this area, so as to retain and enhance the bond.
---
E. Change incandescent to LED lighting
Hotels are massive energy consumption facilities, depending on their size, technology or location. LED lighting proves to be more efficient in terms of energy consumption and sensor connectivity than incandescent ones.
This change from incandescent to LED lighting demands a bigger investment on behalf of the hotel, but in the long run, it represents the safest method to decrease costs and increase profits.
The following three hotels have made significant forward strides when it comes to improving their efficiency and perceived value, by implementing a few very novel strategies.
The Radisson Suite Hotel from Toronto Airport has channeled its efforts on a "go green" strategy. They achieved important savings by recycling cardboard, glass, plastic bottles, and aluminum cans.
In every room, a towel wash program was developed in order to prevent washing clean towels if customers did not use them.  Also, the guest room lamps, which are turned on most of the time, were equipped with energy-saving bulbs.
The Country Inn & Suites from New Hampshire Airport has become an entirely non-smoking hotel. They have installed energy-efficient doors and windows and use recycled carpets. The guest's rooms were equipped with heating and cooling sensors and low-volume toilets and showerheads.
Nonantum Resort from Maine is a local leader if we talk about water and energy conservation. Besides consumption efficiency, they also buy, support, and encourage local farmers, which helps ensure that the hotel's F&B needs are met.
Moreover, the Nonantum Resort initiated an environmentally friendly project together with a middle school from its area, in order to find new ways of redecorating hotel rooms.
Running and managing a successful hotel is quite the task for everyone involved because so many factors need to be continuously taken into consideration. Therefore, every hotel must set its priorities in accordance with its desired state of evolution in order to successfully pave its way towards higher profits and greater levels of customer satisfaction.
Image sources: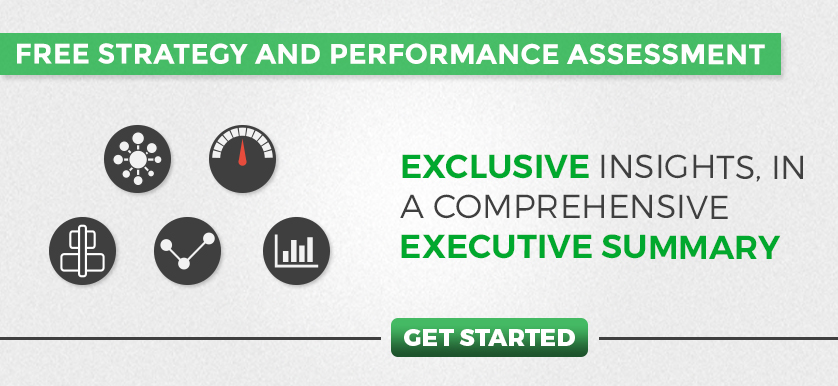 Tags: Benchmarking, Customer Satisfaction, Hotels, Organizational Performance