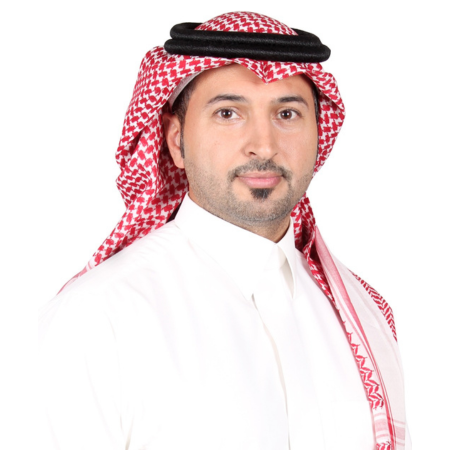 Khalid G. Alharbi boasts over 20 years of experience in partnering with business unit executives to develop strategic plans, direction, market analysis, partnership, growth guide, and operation excellency. He leads large and complex projects to achieve key business objectives and promote digital transformation. He is pursuing a career in engineering, project management, sales and strategy planning. In this interview with Performance Magazine, he shares the highlights and insights of his career, providing valuable glimpses into his journey and accomplishments.
Would you tell us more about your educational and professional background? How did your previous experiences lead you to your current position?
I started as a telecom operation engineer working in the field and gradually moved to telecom planning. This gives me a full insight into the value chain of my profession. Then, I moved to the project management field as a Certified Project Management Professional (PMP) working in 2030 Vision programs. 
After that, I went into the business development and sales field, looking for more opportunities based on my company's strategic direction utilizing the skills in planning and project management I acquired from my previous work. Finally, I worked directly in formulating, implementing and measuring the performance of different strategies since 2018. 
What are your main responsibilities and goals in your current role?
My major responsibilities as the Strategy and Policy – Acting General Manager are overseeing the sector's strategy formulation, implementation and monitoring, directing research and statistical studies, including the standard development and licensing process while ensuring compliance with overall cultural strategies, policies, and standards.
Please take us through your daily job routine. Could you describe in detail your activities and work hours? You may specify certain areas of your job, such as your work arrangement (remote, on-site or hybrid) and the stakeholders you frequently contact or meet with.
My daily activities and work hours are spent monitoring the team tasks and responsibilities toward the strategic direction while conducting the coaching sessions. On top of that, I review indicators and matrices achieved looking for improvement. 
Do you think that strategy and performance management in the public sector is different from that in the private sector? How?
Yes, by changing the targeted customer, including beneficiary and strategic direction. For example, the strategic direction in the public sector often focuses on the final beneficiary (citizens, residents and other government sectors) and the services provided to them. Moreover, the public sector focuses on measuring beneficiary satisfaction, improving service quality, sustaining provision, and reducing the sector's burden in service delivery.
As for the private sector, the focus is on return on investment, as well as ensuring cash flows and the effectiveness of operational processes to reduce expenses.
What are the main achievements you are proud of thus far during your time working in strategy and performance management in the public sector?
So far, the main achievement I am proud of is my participation in formulating and implementing two strategies in the public sector.
What are the main challenges that you face working in strategy and performance management in the public sector? When faced with such challenges, what do you do?
One of the main challenges that I face working in strategy and performance management in the public sector is the shortage of manpower which leads to distraction. 
For the future of your career, do you intend to keep on working in the public sector, switch to the private sector, or does the sector not really matter to you? Why?
Recently, the public sector has closely aligned with the private sector in terms of social and economic impact. This has led to a strategic shift, prompting me to consider either public or private.
If someone is looking to work in strategy and performance management in the public sector one day, what skills, knowledge and experience would you advise them to acquire?
From my point of view, to excel in strategic work and stand out, one must master employee management, ensuring subordinates adhere to policies and procedures while also possessing deep strategic thinking, maximizing gains, building strong relationships, and gaining trust to effectively implement required tasks.
In addition to analytical skills, data linking, project management, and financial planning, one should also possess the ability to set standards, develop policies, and master persuasive storytelling.
**************************************************************************************************************************
Khalid G. Alharbi will delve deeper into his insights on performance management in the public sector in the upcoming government edition of Performance Magazine. For updates on the publication release, please follow The KPI Institute's LinkedIn page.