The Balanced Scorecard vs. the EFQM Excellence Model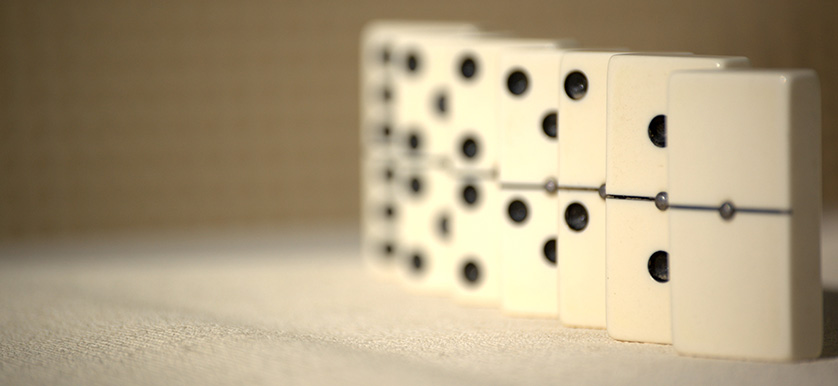 Do companies worldwide thrive in today's business environment or do they strive for survival? Over the past decades we have witnessed both the rise and fall of organizations, that either found the necessary tools to achieve performance, or they did not.
Ultimately, there is the self-governing tournament that takes place, a contest for performance supremacy due to the increasing competition in the market. Technological advancements and output expansion have urged both new and knowledgeable enterprises to either innovate for performance, or improve their existing strategic framework to stay on top.
Fortunately, a growing number of performance management tools and business improvement models have led to the belief that the battle for meeting competitive requirements on the market has not been completely lost.
Performance management tools do not necessarily provide a unanimously accepted formula for success, but they are the product of extensive macro and micro-economic analyses, that have identified the need for non-traditional performance measures that translate into strategy. Overcoming traditional financial reporting, as the most accurate reflection of the business outcomes vs resources ratio, has not been an easy path to follow.
However, comprehensive studies on the subject reveal the fact that management accounting systems are no longer appropriate for measuring performance. Yes, they veraciously reflect past performances, but they are not consistent with present and future business realities. In short, the financial overview in bookkeeping records has no predictive power over future performances.
The integrated performance management tools of today provide a model for how businesses should relate performance indicators, not strictly financial indicators, to the strategy and short term vision.
Two of the more wide-ranging frameworks developed are Kaplan and Norton's Balanced Scorecard and the EFQM Excellence model, developed by the European Foundation for Quality Management as an initiative to counteract the Japanese domination of global markets. The questions we want answered here are: Should businesses use one model or the other? Do these two frameworks work independently from one another? How do we put these tools to work?
The EFQM Excellence Model
One advantage of the EFQM Excellence Model is that it provides a common language for organizations to retrieve performance insights from the outer business environment. Its purpose is to provide a systems perspective for understanding performance management. It uses knowledge networking to link organizations which operate globally, across various industries, and provides feedback on their performance results.
The EFQM framework is based on 8 fundamental concepts of excellence: customer focus, people development and improvement, management by process and facts, partnership development, leadership and constancy of purpose, continuous learning, innovation and improvement, result orientation and corporate responsibility.
This non-prescriptive operational model is structured on two criteria: the "enablers" and the results. The "enablers" ensure ways to assess what is being done, while the results provide a view on what has been achieved.
According to the EFQM model, the five key enablers of excellence are: leadership, policy and strategy, people management, resources and processes.
The four results criteria are: people results, customer results, society and business stakeholder results. The model has a dynamic structure, in which innovation and learning must be continuously present to optimize the "enablers", so that they lead to improved future performance results.
Kaplan and Norton's Balanced Scorecard
Kaplan and Norton's Balanced Scorecard uses a four perspective approach on performance management. The Balanced Scorecard provides executives with an architecture that translates the organizations' strategic objectives into a coherent set of measures that drive performance. The purpose of the balanced scorecard is to help communicate and implement an organization's strategy.
To complement the financial perspective, the Balanced Scorecard introduces three additional non-financial measurement categories: customer satisfaction, internal business processes, learning and growth. According to the Bain & Company "Management tools and trends 2013" survey, the Balanced Scorecard ranks fifth in importance, while strategic planning stands out as the most important management tool of the year 2012.
The major strength of the Balanced Scorecard is that it articulates business vision and strategy, while ensuring companywide acceptance of the performance measures enabled to achieve the overall desired performance for the organization.
Which one is the better option?
A short comparison between the previously described performance management tools should be focused on how each of these two models answer the question of strategy formulation and execution, how do they go about setting targets and evaluating performance and how do they formulate reward for performance achievement.
The EFQM Excellence Model is based on the concept of total quality management. It was created to provide management assistance on how to use total quality concepts, in order to increase effectiveness of decision making and promote change initiatives of maximum impact to stakeholders. It provides an opportunity for organizations to assess themselves, firstly by understanding their current position and secondly by pursuing continuous improvement and achieving performance success.
The EFQM model, however, does not offer any insight on what strategies should be adopted in order for improvement and performance to be achieved, and does not mention target performance. On the other hand, by evaluating the result criteria of the EFQM model, an organization can get a view of how the "enabler" criteria performed. Within the EFQM model, innovation and learning is mentioned as a fundamental issue for performance achievement, but employee satisfaction is not fully addressed.
The Balanced Scorecard links key performance indicators to strategic objectives so as to clearly formulate strategy. However, it provides little information on how key performance indicators should be placed in the balanced scorecard perspectives. But the balanced scorecard is a non-prescriptive model, which means that organizations can design this performance management tool to suit their particular situation.
The obvious benefit a balanced scorecard ensures is target measurement and setting. It allows for companies to compare past results with actual ones and set performance targets for future achievements. No employee reward structures are present in the balanced scorecard, but it does emphasize the importance of cascading strategic objectives to business units and further, to the individual level, while suggesting the need for a compensation system that links the individual to strategic measures.
Both of these options are two popular performance management tools that feel different and alike, at the same time. The EFQM framework tries to improve organizational performance through quality, but often times, the practice of the Balanced Scorecard reveals entirely new processes a company must excel in.
Both approaches regard performance as a management process that links strategy to operations and product quality. Rather than independently working on performance, by using these two approaches separately, complementing one with the other in the same organization might bring us one step further to performance excellence.
Image source: