Performance Management tools used in higher education: The Balanced Scorecard and the Strategy Map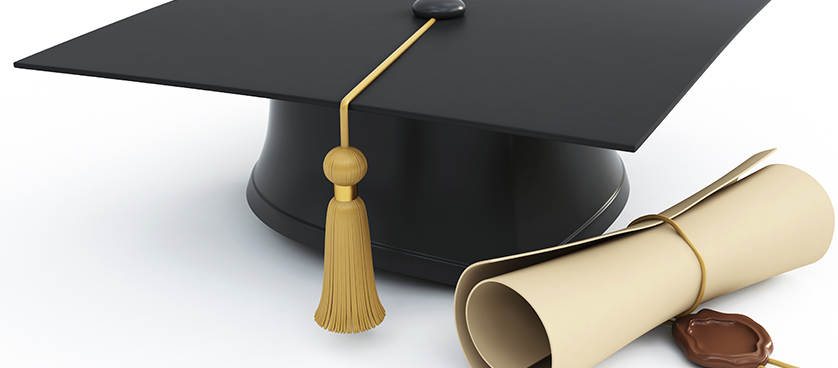 Competition, along with the need of being the best at something are key concepts that drive companies forward. The same principle applies when it comes to educational institutions. In this market, providing quality service is a key factor in establishing a hierarchy.
In this regard, institutes of higher education have set their focus on how to improve the quality of education. The Balanced Scorecard (BSC) is an useful tool for measuring and managing the academic values that can be quantifiable. Listed below are some examples of Key Performance Indicators that can be used by academic institutions:% Enrolment and graduation.
# Time to graduate.
% Retention rates by gender.
% Jobs placement after graduation.
One of the first steps in implementing a Balanced Scorecard system is to design a strategy map based on the mission of the institution that will show the ways in which it wants to achieve its objectives, improve its results, and finally accomplish its mission. A good example of a strategy map is given by Yazd University from Iran.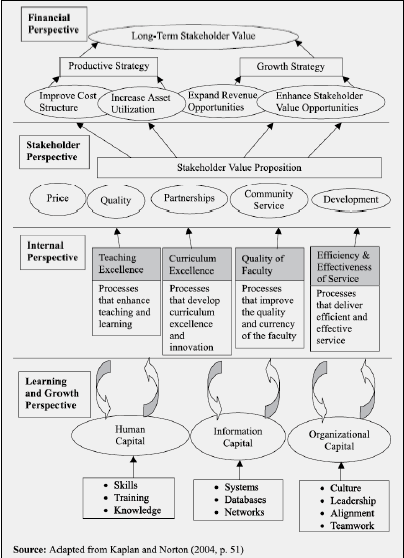 It is well structured, easy to read, and includes the four BSC perspectives:
Financial Perspective: The tangible outcomes in traditional financial terms.
Stakeholder Perspective: The pivotal aspects that generate value for stakeholders.
The internal process perspective: The critical internal processes that drive  stakeholder satisfaction and the college's financial outcomes.
The learning and growth perspective: The sets of skills and processes that drive the college personnel to continuously improve internal processes and the working environment.
Each of the perspectives has its own established set of strategic objectives, which are developed based on the institution's mission, vision and values. The development of such a system is a fundamental process that enables continuous improvement. The most important part in implementing a Performance Management system is the strong connection between the organizational, departmental and individual levels. References Image sources:

Tags: Balanced Scorecard, Education and Training performance, Iran, Performance Management, Strategy Map, Yzad University