The Balanced Scorecard: Getting facts straight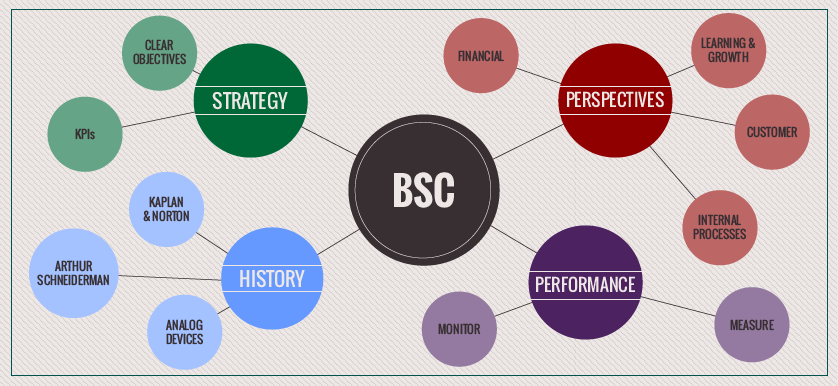 The recent surge in emphasizing strategic planning and performance management in companies, regardless of their geographical location, turnover or maturity has led to an increase in the use of 'strategy jargons' across almost all media and communication channels. One of the most common terms that are used is Balanced Scorecard (BSC).
What exactly is the Balanced Scorecard, how was it developed, by whom, and maybe most importantly, how does it add value to an organization, are unfortunately mostly unanswerable questions for a large part of its users.
In order to provide a starting point for all that have an unclear overview regarding the Balanced Scorecard I propose answering the above questions.
What is the Balanced Scorecard? In my opinion, the BSC is a tool that allows organizations to measure and monitor performance in an evened manner. Basically the BSC provides the framework for monitoring Key Performance Indicators (KPIs) results (in other words keeping score) in a balanced fashion by monitoring performance in the four established perspectives: Financial, Customer, Internal Processes, and Learning and Growth. Hence the term Balanced Scorecard.
How was the BSC developed and by whom? Most people attribute its development to Robert Kaplan and David Norton. Although their contribution to the subject was clearly an important one, the BSC first came to life in 1987 in an American company, Analog Devices, with the help of one Arthur Schneiderman. It was developed during the creation of Analog's strategic plan, when they concluded that it is better to measure non-financial goals/objectives in addition to the traditional financial ones through specific selected metrics within a single tool. This was the basis upon which Kaplan, Norton and others subsequently built on, arriving at the BSC that we are currently familiar with.
How does the BSC add value for an organization? I consider that the main benefit of implementing the Balanced Scorecard is that it provides the opportunity of translating the strategic directions of a company into specific and relevant objectives whose achievement is quantifiable through deploying KPIs.
So, where are we today, BSC wise? My input is that the BSC only supplies a support framework for measuring organizational performance. Its role is only to allow us to develop and create our own specific and context driven measurement tool. The basis it offers doesn't guarantee success. What we build on it will put us on the right path to performance, but only if conducted with a clear purpose in mind and a sustained and focused effort.
Having established the BSC's background and its current status, I can only conclude with the following question: what does the future have in store for this handy tool?
Mihai Toma. Business Research Analyst. The KPI Institute