Adrian Brudan. From passion, to education, to success
Short bio
Adrian Brudan has manifested his interest for the discipline of Performance Management while he was still within the international learning environment of the Aarhus School of Business in Denmark. Further on, he dedicated the following years to intense research, KPI documentation and implementation of multiple Performance Management initiatives, within The KPI Institute. Presently, Adrian is the General Manager of The KPI Institute EMEA. As an educator, Adrian contributed to the design of The KPI Institute's core educational programs, which he has been successfully delivering for several years now, in multiple international settings across the globe.  
Altogether, Adrian Brudan is a man driven both by the power of education and by the passion for a noble discipline such as Performance Management.
 

Performance Management is not about reinventing the wheel […] but it is more a way of integrating and aligning what is already in place, while using a structured, focused, clear and why not, innovative approach which allows fast, dynamic decision making based on data and facts.
The present and the past: a story of professional development
Adrian Brudan set course upon an upward professional trajectory from the moment he had joined the efforts of building and developing The KPI Institute, to what it is today, a global research institute specialized in business performance. Driven by the critical importance of knowledge creation and sharing as a main pillar for improvement, Adrian strives to give an educational touch to every business endeavor he enlists in. He may not have chosen his activities at first, but he is definitely forging his own path, and modelling himself to become a relevant subject matter expert and knowledge sharer in the field of performance management.
Seven years into his activity, and we see Adrian delivering up to 40-50 courses, workshops and presentations annually, having already collected and developed a portfolio of over 150 professional programs in the Performance Management field.
Adrian is a man of many countries, as his professional journey often carries him through a diverse variety of nations and cultures. He has come to meet, so far, over 40 different nationalities, as he assisted more than 2000 professionals from over 300 organizations in their performance endeavors.
But looking back at The KPI Institute's early beginnings, it all began with the documentation of his first KPI. In time, Adrian came to document over 3,500 KPIs as a Junior Research Analyst and afterwards, as the Head of Research, he overviewed the development of the smartKPIs.com database, encompassing over 20,000 KPIs. And as with big roles come big responsibilities, Adrian has earned his position as General Manager of The KPI Institute EMEA through research, motivation, and passion. Along with that, he took the responsibility to coordinate its fellow colleagues and see to it that together they would deliver The Institute's core educational programs, ensuring the understanding, clarity and functionality of the Performance Management Systems, in the areas most vital to their success.
Performance management system implementation is all about achieving an interrelated triangulation of clarity-focus-improvement supported through engagement-communication-learning.
Education: taking the first steps onto the performance path
Looking back at the milestones of his professional development, Adrian considers the education received in Denmark, while following the European Business and Law MSC, corroborated with the intensive MBA summer programs at Aarhus School of Business as one of the most powerful influencers and enablers for his professional career. During this period, the practice-based educational experience had brought Adrian in the path of multiple highly prepared and dedicated academics and practitioners, within the international business environment.
Concluding his education, Adrian Brudan immediately started to dive head-on into the Performance Management field, by working closely with the CEO and founder of The KPI Institute, to create what is now known today as the smartKPIs.com platform. His contribution to the development and implementation of this unique business platform, supported by his hands-on educational background, proved to pave the way for future performance endeavors that were yet to come.
The moment Adrian remembers as the true propeller for his Performance Management career was when, at the age of 27, he delivered his first international training program in the Sultanate of Oman.  From that moment onwards, Adrian dedicated himself to providing professional education and advisory services, travelling high and wide to teach the development and implementation of Performance Management strategies and frameworks, and in return, be taught how to improve, based on practice and experience.
People: the real performance drivers
Above education, theory and practice, stand the people who take a concept and apply it in real life. People are the true destiny shapers and they are also stimulators. We call them role models, or those people whose actions, behaviors and mindsets impact the way we think and how we aim to act in our lives
We all have them. For Adrian, the people he looks up to are also the ones who sit closer to his heart. He often talks with admiration about his parents, who recognized in education a gateway to success, to job satisfaction and to mental maturity. In this sense, they ensured that Adrian not only gets access to the best education, but also that he sees the importance of studying and the benefits it would lay out for him, later in his life.
Adrian also mentions that he learns the ways of leading a balanced life from his wife, whose youth does not represent an impediment to wisdom, patience and kindness.
Ultimately and business-wise, he looks up at Aurel Brudan, the CEO and founder of The KPI Institute, who has continuously shown the business environment that his perspective and practical advancements in the field of Performance Management reflect the true nature of an innovator and a visionary, whose presence models your steps in this chosen career, profession and lifestyle.
Many organizations are waiting too long to define their performance architectures before communicating them to both internal and external stakeholders. By that point many will perceive such initiatives with reluctance and even resistance. They might feel like being hit with a brick in the heads and without receiving any warning.
Early beginnings: what burning the midnight oil leads to
As stated before, Adrian sees the beginning of his professional path as overlapping with the beginning of his educational journey in Denmark, at the Aarhus School of Business.
Nearing the completion of his studies, Adrian sought to find an intriguing, innovative subject for his Master's thesis. So he reached out for the advice of Aurel Brudan, who was then amidst his PHD studies, himself. Together they commenced the development of a KPI database, represented by a thoroughly documented online platform. And so Aurel became his external thesis coordinator, and Adrian became the first research analyst to document those early KPIs of what was to become the smartkpis.com platform.
Upon the completion of his thesis, they prolonged their collaboration and, over the next few years, they worked shoulder to shoulder to document, develop and manage the smartKPIs.com platform. This was the first role Adrian played within The KPI Institute.
In his own words, Adrian Brudan came to regard performance management as "leading one given entity towards continuous improvement, while demonstrating a structured, simple but still not simplistic approach to management and strategy execution. When I refer to an entity I mean any given administrative structure such as the organization itself, a functional department, a team or an individual," he adds to the definition.
Performance Management. A personal perspective.
There is no use in mentioning the extent to which the Performance Management theory and practices have spread worldwide, within the last decade. Therefore, its importance and, above all, the importance of pinning down the essentials of Performance Management, remain focal points for any professional, academic or consultant dealing with business improvement.
Adrian recognizes the transition that the Performance Management discipline took, as it slowly but surely began migrating from business environments into our houses, families and personal lives. One indubitable proof that stands as testimony is that various everyday gadgets, such as wristwatches, music players, alarm clocks and even lamps now rely on an internet connection to function, they are more focused and responsive to our individual needs and because of this, they have improved from their traditional counterparts.
The benefits of Performance Management, when seen from the aforementioned perspective, are countless and they may not be even worth mentioning here, as they are widely known even to those who are not subject matter experts in this discipline.
Ultimately, as Adrian suggests, each organization, department or individual need to point out and define what are the benefits of Performance Management, for them, according to their "unique combination of reasons".
 Among the benefits mentioned by Adrian, one can mention the following:
Better strategy alignment;
Integration across different organizational levels;
Improved communication with key stakeholders;
Higher levels of transparency in terms of performance results;
Streamlined decision-making processes based on data and facts;
Increased motivation and engagement across the workplace;
A performance-based environment, focused on continuous improvement.
 Most of the times, these benefits are a reflection of specific needs for improvement and are "all about achieving an interrelated triangulation of clarity-focus-improvement supported through engagement-communication-learning," as Adrian explains.
Even if not necessary noted on paper many of us are measuring all sorts of KPIs and asses them against desired targets, such as level of earnings, spending, savings.
Challenges to overcome
Switching to the more challenging aspects of performance management, Adrian discerns between a number of rather popular challenges, which are recognized by many as being the most challenging obstacles when working with such systems. Most of these are linked to the organizational level of maturity and staff expertise.
Speaking from  his own experience, since he has spent his last years travelling and engaging professionals within different educational and consultancy programs designed to improve performance, Adrian acknowledges he is often approached by professionals  from different seniority levels, all posing questions regarding obstacles and challenges they have encountered in their professions.
 The ones that stand out are the lack of clarity, especially when it is related to the KPI selection process, and how it should be performed. Oftentimes, this process lacks a structured approach, stakeholder involvement and clear techniques. Additionally, on more than one occasion, there is just one individual assigned to the entire KPI selection process, despite the fact that such an operation, which concerns an extensive range of individuals, "should definitely consolidate the involvement and efforts of as many stakeholders as possible," as Adrian highlights.
The next challenge derives from the misuse of performance management concepts and terminology, especially those which are related to measurement. This is a direct result of either poor understanding, lack of standardization or lack of professional expertise. Adrian shares one memory regarding the term "goal." The term is more than often misinterpreted for other concepts such as objective or even target, when its meaning should be strictly linked to a strategic direction or theme.
Moreover, another confusion is born out of the tools naming process. The result may end up being an organization that has initiatives instead of objectives in their Strategy Map. Such contentions between names come from an obvious lack of standardization. For example, initiative names begin with a noun, while objective names begin with a verb, out of very precise and grounded reasons: to avoid mass confusion and to offer consistency.
As the Performance Management System matures, so do these problems disappear, or become somewhat muffled, at least. However, problems continue to have a way of finding new paths to put obstacles in our ways and each type of organization faces its own personalized range of troubles.
Adrian admits that even bigger, more stable organizations with functional Performance Management Systems face their own range of issues. These are often linked to communication because, as it is natural, the bigger the organization, the more difficult it is to communicate. Obtaining the buy-in of stakeholders is also a challenge, as people are naturally reluctant to change.
Easy-to-follow solutions
Adrian mentioned multiple and various improvement strategies. Among these, he highlighted three of them as being the most critical for organizations:
Standardization;
Awareness;
Integration of Performance Management System.
Regarding the first improvement solution: standardization, Adrian's recommendations include the following:
Objectives should start with an action verb: Improve, Expand, Manage;
Initiatives should start with a noun or adjective in front of the noun, or basically with the name of the project: Fleet modernization, CRM system establishment;
KPIs should start with symbols: $ Operational cost, # Turnaround time, % Downtime.
Relating to awareness, people need to acknowledge the need for a Performance Management System. Adrian stresses out that too many organizations erroneously prolong the time sequence that starts with designing a Performance Management System, up until announcing this to the entire organization. This leads to an immediate reluctance to change on behalf of the stakeholders, and even resistance, despite such initiatives being well-intentioned. To avoid this scenario, Adrian highlights the importance of communication: "Communication […] needs to be done in a consistent way before, during and continuously after the implementation project. There is a saying "communicate seven times in seven different ways."
Regarding integration, another solution is to improve the cases in which operations are done in isolation of one another. This can happen even though the organization uses Performance Management tools and processes, since they are not part of an integrated system. Thus, the steps needed to review and adjust dysfunctional Performance Management Systems require a top-down integration process, which should start from the organizational levels, going down to the departmental and even individual entities.  Adrian's advice refers primarily to the necessity of securing the required resources, namely consistency of tools, standardization and higher levels of transparency and communication.
Following a personal example of best practices
 When it came to choosing from a widespread range of best practices, Adrian acknowledges that the issue starts to become sensitive since organizations cannot simply implement the solution chosen by a peer, without reflecting on its appropriateness beforehand. Still, the focus should fall on cascading the organizational strategy top-down, a process that must be simultaneous with the integration of Performance Management across all organizational entities.
When referring to the more technical details, a combination between Performance Scorecards, which has a strategic focus, and Performance Dashboards, which are operational in focus, is one best practice in performance measurement.
As for processes, Adrian considers that all KPIs should be well-documented. This process can be easily supported by workshops, the ideal contexts in which the KPI selection process can take place. A workshop satisfies communication needs, transparency, engagement and ultimately, obtains the stakeholders' buy-in.
We've asked Adrian what he considers to be an achievement in Performance Management. As he confesses: "Quantifying the achievements in generating value, as a result of Performance Management is, many times, one of the most difficult things to do." Why? Because it is a complex, multi-purpose mechanism, with its greatest achievement in the details and smaller wins.
When a Performance Management System starts doing what it was built to do, and that is to "provide a reality check of the current status based on actual data and facts", then that is the moment when real achievements have been reached.
Managing individual performance, a step-by-step approach
In regards to individual performance management, Adrian strongly believes that no measure should be taken in isolation, but that it should be part of a broader initiative to incorporate the performance system on all levels, following a top-down cascading process. Individual performance is based, from Adrian's perspective, on 3 major components:
– On KPIs that reflect the job description, alongside organizational KPIs;
– On behavioral frameworks, and;
– On competency frameworks.
How to obtain the employees' buy-in for a Performance Management System? Since people are naturally reluctant to change, obtaining their acceptance, in order to implement major organizational changes, reflect the management's capacity to deal with sensitive situations.
Adrian offers the following scheme, designed to be followed as a step-by-step approach to obtaining the employees' buy-in:
Communicate decisions beforehand;
Create awareness regarding PMS strategies and benefits;
Diminish the gap between management and employees;
Organize strategic workshops and include as many employees as possible;
Assign data custodians and KPI owners for every KPI;
Communicate results back after requesting data from employees;
Cascade the performance architecture in an integrated manner.
Dealing with performance at home
What motivates and make us happy it is for each and every one of us to decide for himself. The work-life balance should be driven by this simple equation.
Although not a major fan of gadgets designed to measure performance, Adrian remains a firm believer that performance transits all life contexts, from the moment we get to work, until the time we come home and beyond. If you are driven by performance at work, there is no doubt you will seek to measure and improve performance at home. We all measure at least one KPI and compare it to set targets. Even if we may not be aware of this, we measure our spending and compare it against our savings and earnings, for example.
Adrian also takes into consideration non-financial measurements, such as health, educational and social contributions.
Ultimately, you measure what you believe is important to help you become a better performer and, inherently when talking about personal performance, a better person.
As for obtaining a desired state of balance between work and personal life, Adrian suffers from the same problem that every dedicated professional encounters: when you work out of passion and dedication, you forget sometimes where to draw the line and, as a consequence, your career inevitably intermingles with your private life. However, spending quality time with your family is always the best solution to counteract the many a times spent burning the midnight oil.
Performance cuts across every aspect of human life.
Final considerations to take into consideration
To finalize and add the final touches to his portrait we asked Adrian if he would like to offer some thoughts to the Performance Magazine readership. His answer is self-revealing and needs no further explanations:
Self-pace yourself and be a proactive learner.
Try to get insights and opinions from different relevant sources. Do not stick with only one approach or perspective.
Be open-minded and inquisitive when you read and learn about performance management best practices – not everything that you find in books or in general on the internet is anchored in reality. Most of the times it is not.
Try to practice the use of performance management tools as much and in as many occasions as you can. Repetition and experience is in most of the cases the key to success.
Do not try to adapt all the concepts learned in theory in practice by the book. The trend nowadays is towards customization. Shape the performance management tools according to the DNA and needs of the entity that you are addressing.
The field of performance management is just shaping up as a discipline. Changes and novelties are due to emerge with high frequency in the upcoming years. Try to stay updated and relevant.
So what do you need to build a true Performance Management professional?

In Adrian's case, it takes passion: passion for education, first and foremost, followed by passion for the practice and theory of the discipline and for continuous improvement. Ultimately, what is born out of passion tends to hold for a lifetime.

About PERFORMANCE Magazine, Printed Edition: Encompassing The KPI Institute's experience, research and expertise, PERFORMANCE Magazine – Printed Edition, transfers its knowledge into a multitude of resources made accessible to a worldwide readership, helping them quench a natural thirst for information.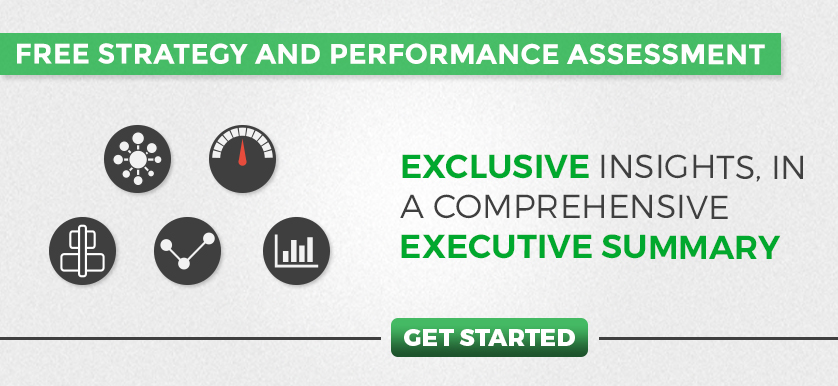 Tags: Adrian Brudan, Performance Magazine, Performance Management