About measuring workplace learning with Yvonne Lagrosen and Fred Travis at the PMA 2014 Conference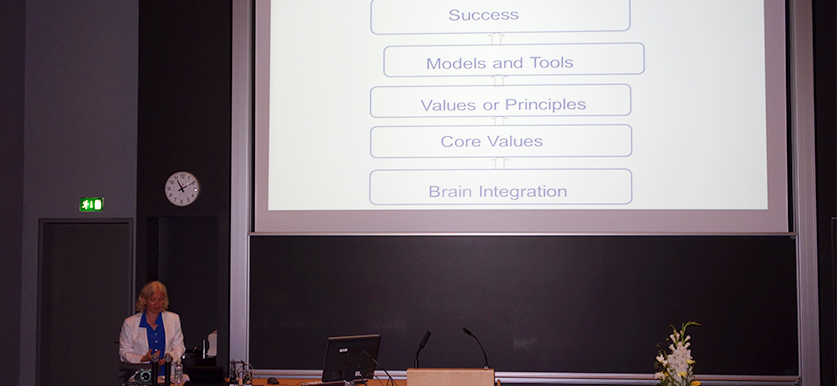 The presentation "Developing a neuropsychological measurement to capture workplace learning" was held, on the third day of the PMA 2014 Conference, by Yvonne Lagrosen, Associate Professor at University West, Sweden, and Fred Travis, from Maharishi University of Management, USA.
The purpose of their research study was to develop a measurement instrument (a questionnaire) that would assess workplace learning and reflect the contributions of quality values, core learning and brain functioning, through literature review and the use of Brain Integration Scale.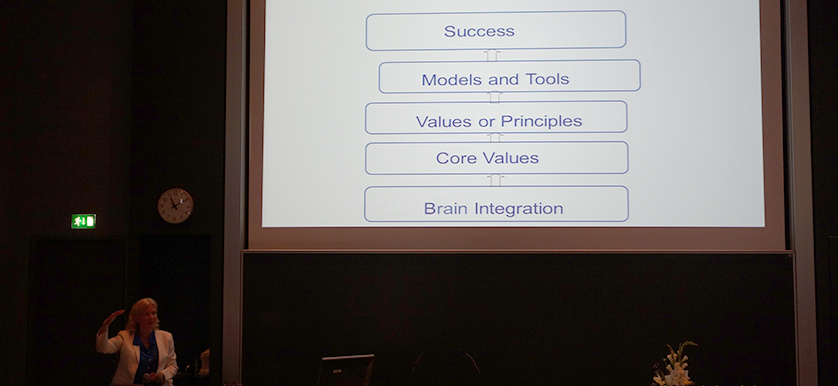 The researchers first emphasized the connection between brain functioning and performance, as success rests on its integrated running. Also, they showed the importance of work environment in nurturing learning, as it is usually related to creativity and innovation. Therefore, after an extensive literature review, they concluded that work integrated learning has a vital role in the performance of small enterprises.
Managers who have had a more holistic learning experience are more flexible and can adjust more easily to the changing environment.
Yvonne Lagrosen and Fred Travis have developed a neuropsychological validated questionnaire to measure the readiness for workplace learning, which includes items like empathy, integrity, development and communication.