What has 2014 taught us?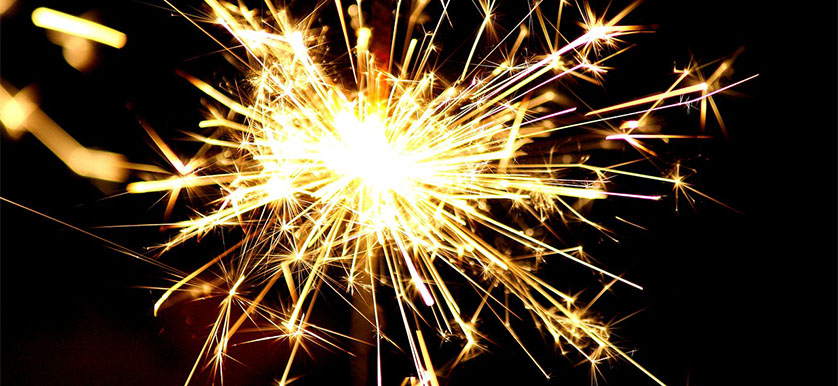 With 2015 only a few days away, the time is just right for a retrospective look on 2014 and the key changes it has brought to organizations and the people connected to them. Find below the path that the year now almost over had taken, and where this trail will head to in 2015.
Adaptation is the keyword by which successful companies had flourished in 2014, while others had fallen. Understanding and adapting to change may seem too general of a statement but it is, however, a vital component of the business market today. The main challenge for leaders is no longer predicting the future as accurately as possible but understanding how current trends are shaping the world today, and be prepared at any time to take the necessary actions.
When speaking of 2014 and the business market, integration also comes to mind. Companies have integrated not only technology advancements into their products and services, but also social networks, which are now ubiquitous, and their public, whose voice proved to be more powerful than governments.
As globaltrends.com points out, the main movements in 2014 went from being just social to being socially smart, to reconsider information security, to invest more in online shops rather than traditional retail markets, and to accept that companies are now playing on the stage of a new industrial revolution created by 3D printers.
Being socially smart
As mentioned above, just being present on a social platform does not account for anything. Companies understood in 2014 that they need to humanize their image and connect with their public. However, social technologies have many shapes and sizes, and extracting valuable data from the immense deposit of digital information is a challenging thing to do.
In 2014, social platforms understood that the public demanded a different, more intelligent and specific sort of virtual interactions. Thus, platforms such as Google+ and SumZero, a worldwide investment professionals community, took the power.
Being socially smart implies regarding your presence on social networks as more than just simple interactions. Social platforms have become customer engagement tools and this is a niche that 2015 must exploit.
A Twitter survey discovered that, although 87% of the Fortune 100 companies were present on social platforms by 2014, less than 26% of these included customer engagement strategies on these networks. As such, organizations will move in 2015 towards communicating more efficiently with their public and increase their rate of response per customer.
Rethinking information security
There has been a great deal of talk around big data and how companies manage all the information they collect. Companies and even institutions have outperformed their competitors with the help of big data analysis. GE constructed more powerful turbines after employing big data analysis tools. Institutes, such as Wichita State University, evaluates students' future performance even before they have been accepted.
But one question persists among all this exchange of circulated information. How safe is our personal data and who can guarantee its protection? Both private and public organizations are living under a constant threat of criminal networks and whistleblowers, as the now famous case of Edward Snowden has already proved.
The US and the EU are constantly trying to set in place a thorough and efficient strategy to suppress cybercrime. However, little results have taken shape so far, as the internet is extremely difficult to control without interfering with human rights to privacy and freedom. One government that exemplifies the price paid by citizens for installing an internet police is the Chinese Government, which set up an agency of two million people who constantly monitor what is being posted on social media and blogging platforms.
Another controversial aspect of how companies employ new technology is related to tracking. The process has greatly developed in the last decade and devices are now employed to track not only general movement, but also facial mimics and hand gestures. What the future holds for this type of technology is the development of a highly advanced artificial intelligence incorporated in a smart city which can manage itself. However, this level of mass surveillance might not be accepted by residents and it could even put them at risk if a better and stronger data security system is not put in place.
Witnessing the death of a retail market
When, where and how we shop has, by now, been reshaped by the digital era. Online shops, mobile payments, consumer influence and online presence, among many others, have slowly but surely, created a shift in the conventional retail market.
Uber is one straightforward example of how online presence is now more accountable even than local presence. The company has created a never before seen movement, as it pushed its competitors out of business and created a chain of strikes among taxi drivers at a global level. Workers from London, San Francisco, Berlin, Paris and other cities, took to the streets, enraged that a taxi app was pushing them towards unemployment. However, Uber saw where change was needed and seized the right moment. Now, only 5 years after its birth, Uber is an expanding international company with activity in over 200 cities.
What this means for retailers is that the consumer public now has more trust in online markets than in local or regional shops. A brick and mortar building does not guarantee a retailer's success anymore, and local or regional branches are valued less than having an online presence.
The next stage of the industrial revolution
2014 witnessed a movement called the economic shift. Mainly, powerful manufacturers began moving their production facilities from developed markets to developing markets, from western nations to eastern ones.
Another part of the new production process implies the DIY (Do It Yourself) movement that is rapidly growing with the help of 3D printers. Although such devices are expensive, their price is already beginning to fall. Already the capabilities of these machines have exceeded expectations, as they proved their use in any domain, whether it is health, industry or beauty. Chris Anderson, the CEO of 3D Robotics, rightfully said that "The next generation of industrial designers are going to be the kids that get 3D printers for Christmas this year."
In conclusion, 2014 has proved, overall, to be the year of smart technology and intelligent use of data. If, by now, some organization faced an overwhelming accumulation of data and overlooked some technology advancement aspects, 2014 brought a first step in organizing and regulating the fast pace of change we are spinning in today. Drawing the lines, this year can provide precious clues about the trends, directions and areas for improvement and investment that 2015 will bring. The next step for companies is to brace themselves for these changes and seize the right opportunities to act.
References:
Image source: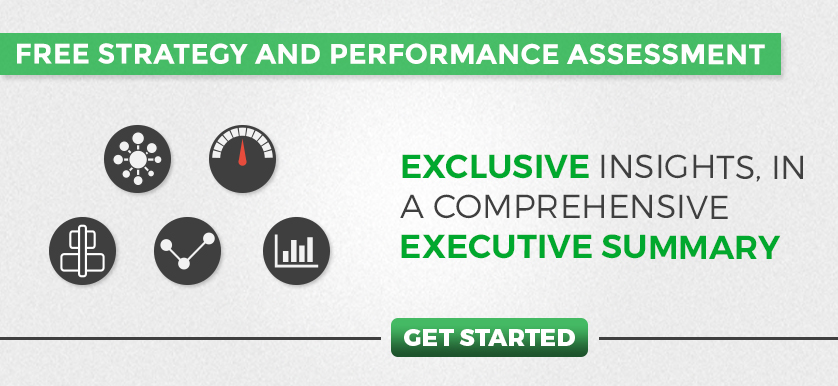 Tags: Individual Performance, Information Technology performance, Organizational Performance