Top 5 Skills CSRs Should Master in 2022
In the context of the pandemic, the face of customer service was drastically changed by accelerated digitalization. One recent study developed by McKinsey discovered that customer interaction is now accelerated within 3 to 4 years. What count the most nowadays are customer needs or expectations, influenced by remote working. 
Gartner developed a survey on customer service and 64% of respondents stated that the focus for 2022 is related to the growth of the business and client retention by using two main approaches: firstly, to prioritize people and processes, together with the best use of tech solutions, and secondly, improving the self-service-channel, by SEO optimization and organizational websites. 
If the customer service and customer experience have changed, this means that customer service specialists should develop new skills or refine their skills so they can achieve greater results. In 2022, customer service representatives (CSR) should blend technological skills with data and more specialized talent, which means it is essentials for the companies to invest in training and development. There are five skills that any CSR should focus on mastering and what skills talent management specialists should look for when they are trying to hire new customer service specialists. 
Technical skills
CSR agents are not IT specialists. However, they can influence and offer feedback on the tools they are using because they listen to the customer and know their issues best when they navigate on the company's websites or chat boxes. 
Tip #1: Use WhatsApp like a Pro

WhatsApp has become one of the most efficient channels to use in customer interaction. Having 2 billion users, following Facebook and YouTube, it has become the third most popular social media channel and the most popular global mobile messenger app.

The most recent tool, integrated by WhatsApp is Click to chat, which works for both its mobile app and the web browser which allows you to chat with someone without having their phone number saved in your phone's address book. You only need the phone number of the person you want to chat with and the country code using this link in HTML format: https://wa.me/<number>. Going to that link will open a chat function with the person.
Emotional intelligence
If having tech skills is a need that is making strides, having emotional intelligence is just right behind it. Service agents can hear and feel a customer's irritation over the phone and can solve issues as quickly as possible. Another great way of using emotional intelligence is social listening. 
Tip #2: The Five-Minute Golden Window and Instant gratification

Dr. James Oldroyd discovered in 2007 in his Lead Response Management Study, that agents who can answer to the client in less than 5 minutes from the inquiry submission can be 100 times more able to contact the client and 21 minutes to win a sale, than the agents with a later 30 minutes reply rate.

A KPI which can be measured and can help improve the speed of answer is # Speed of Answer (SA). It measures the average speed of answering a customer's call by an available agent after the call is being placed in a queue. Other variations are:

# Average speed to answer a phone call (ASA)

# Time of answer

# Average time to answer (ATA)

#SA is used to indicate the call center operators' accessibility and rapidness. It can impact the caller's satisfaction and long-term loyalty.

Tip #3: Improve Live Chat Speed of reply

Millennials use to chat more on Live Chat than baby boomers. They value personal and instant interaction; they want to speak to a real person and are not happy if they wait long to receive a reply. This means CSR should master Live Chat communication skills and improve their #SA.

A recent study developed by Super Office showed that the average reply to a chat is estimated to be 2 minutes and 40 seconds, with the fastest reply time being 7 seconds while the longest took around 9 minutes. The live chat should include pre-written templates, a personal welcome template, and some FAQs prepared, rather than having manually type out replies. The reply time can vary from each field of interest; as such, each business should benchmark its results with its competitors. 
Communication skills
Customer service means customer interactions, and the clients always seek a human touch when they need help with a product or service purchase.
Tip # 4: The mirror technique

When interacting with a customer, the real success lies in the ability to adapt to the customer's communication style and expectations, then to mirror and respond adequately. For instance, if the communication is performed on the phone, what matters the most is to promptly answer and solve the issue. It is also important to talk as some customers need this kind of interaction.

Let's see other useful tips:

– Always introduce yourself

– Feel the customer

– Personalize the interaction

– Avoid negative phrases

– Empathize

– Avoid customer interruption

– Communicate clearly and concisely when offering solutions. 
Personalization and micro-moments
The customer is bombarded with content, and the most important fact is to use the right time or moment and to provide a quick solution. Micro-moments basically happen when people reflexively use their devices and search, watch, or discover something. If you can reach them at that time, the chances that they will buy from you are high. 
Tip #5: Send Live Chat transcript as a follow-up email

CSR agents should use their imagination in various aspects of their jobs. They can make customers feel special by having a better understanding and response to their individual needs. CSR agents can send personalized email headers and subject lines, but finding the right time to send a personalized offer that will help the customer to reach his goals is essential. Live Chat transcripts can be also another smart way to reach the customer when following up.
Working remotely with skill and passion
The COVID-19 pandemic has changed the way people work forever, and there is no sign of going back to normal soon.
Working from home is quite more challenging than working from an office. It can require having a dedicated home office, a dedicated phone line or a phone software solution, an updated PC, or a good phone headset, and that's besides having a good internet connection. 
Apart from that, social isolation, issues with teamwork and collaboration, sedentarism, and finding a balance between life and work are also other challenging aspects.
Tip #6: Level up your motivation while working remotely

Think positively and focus on telecommuting advantages such as working from the comfort of your own home, being closer to your family, and others.

For some people, dressing for work at home can be a good tip. Others may find that eliminating checking social media channels during work or turning off notifications on their phone might work. Sometimes, a short break outside or taking in some fresh air can be the best remedy.

Another useful activity to keep you motivated would be to invest in continuous learning and training. This will keep you focused and help you become more productive.
Customer service is now in an era of innovation, being anchored on customer experience. There are also other important skills a CSR agent should have and improve, such as product and industry knowledge, consistency, patience, perseverance, accountability, empathy, critical thinking, problem-solving, and many others. 
A great way to keep pace with 2022 trends is achieving The Certified Customer Service Performance Professional recognition, through which you will be able to manage, monitor, and evaluate your overall Customer Service Performance, and have a direct positive impact on customer loyalty.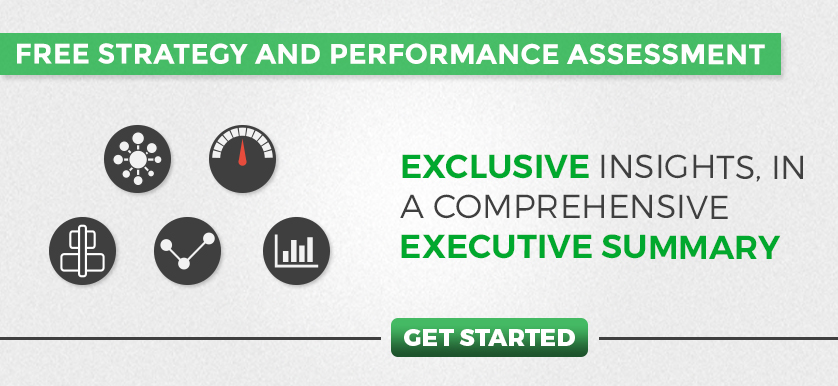 Tags: Communication skills, Emotional Intelligence, Personalization and Micro-Moments, Technical skills, Working remotely with skill and passion