The world's top 10 Universities in 2013-2014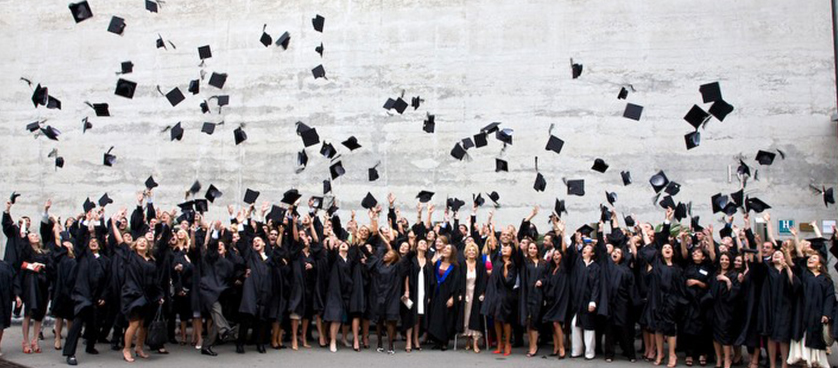 Choosing a certain university is a decision that should be based on performance criteria only. A reference that can be useful for undergraduates and postgraduates, as well as for academics and researchers is the Times Higher Education World University Rankings, powered by Thomson Reuters, which provides comparisons between worldwide universities based on 13 performance indicators. Recently, they have published the list of the best universities in the world for the academic year 2013-2014.
Methodology
According to the Times Higher Education official website, the 13 indicators are grouped into five areas that circumscribe the universities' core missions:
Teaching: the learning environment (30% of the score)
Research: volumes, income, reputation (30% of the score)
Citations: research influence (30% of the score)
Industry outcome: innovation (2,5% of the score)
International outlook: staff, students, research (7,5% of the score)
The information is provided by the universities themselves, which sign off the institutional data for use in the rankings. The methodology has remained the same since the first Rankings.
Rankings
For the third time in a row, California Institute of Technology is rated as the best university worldwide, with an overall result of 94.9 points. The difference appears when it comes to Harvard University, which shares the 2nd position with University of Oxford (93,9). Stanford University drops to the 4th position, with a score of 93,6, while the 5th best university in the world is Massachusetts Institute for Technology (93,1).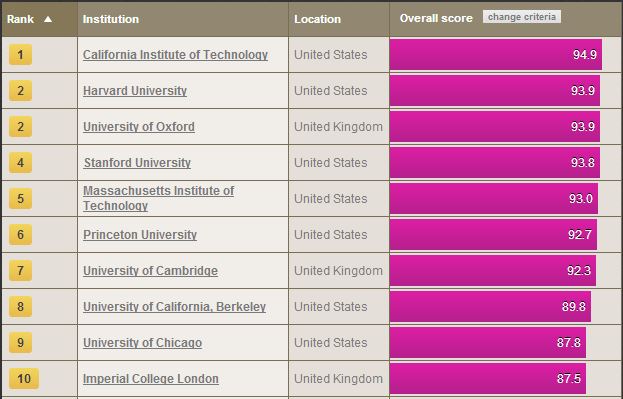 It must be noted that all the top 10 universities are from North America and Europe or, more specifically, United States of America, which dominates the top (7 universities) and United Kingdom (3 universities).
Other continents that have universities in top 200 are:
Asia: University of Tokyo, Japan – position 27 (78,3)
Australia: University of Melbourne – position 34 (68,2)
Africa: University of Cape Town, South Africa – position 126 (50,5)
References:
Image Sources: