The power of the word "free"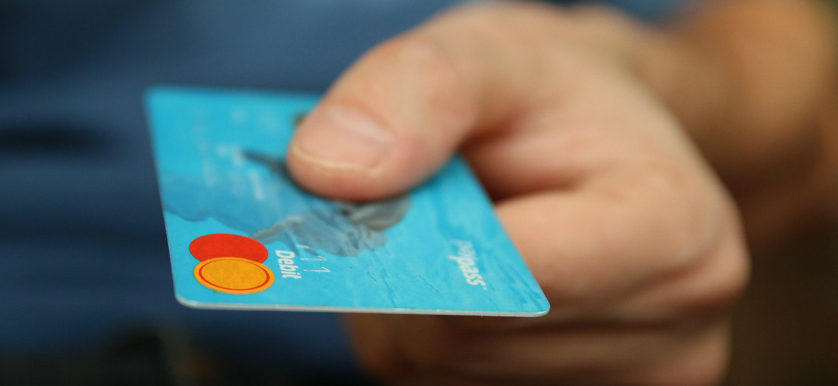 What is the value of the products offered for free? How much are they worth for the ones getting them? And how much do they cost for the ones giving them?
Everyone offers free things during their lifetime. One example is taking care of the family and offering them affection and attention without asking anything in exchange. Another example is represented by the society's humanitarian actions destined to help the less fortunate. Probably not too many of us think of these gestures as "free", but this is one of their main characteristics. The reason is obvious: society provides free care due to love and compassion.
But things are completely different when a company offers free products or services. Although a certain level of compassion can still be involved, usually companies have a precise purpose when offering them. They can be given to a mass of people in need (e.g. victims of natural disasters, hospital patients, poor people) or to a base of qualified people, following a defined process (e.g. people who have completed an online form in order to receive a free e-book).
Taking the first case, the companies' involvement in humanitarian campaigns represents great material for marketing communications. It draws the attention of the media and gives customers one more reason to become brand ambassadors.
Increasing the lead conversion rate by using resources
Every industry has its own particularities when it comes to customers, assets, stakeholders, operations, products and services, markets and so on. The first element is extremely important because, regardless of the industry, without customers there is no ROI.
Mass advertising is getting obsolete, while online marketing becomes omnipresent in the organizations' promotional mix. In inbound marketing, driving a consumer through the sales funnel involves lead nurturing. The best way to nurture a lead is by offering high quality and relevant resources, while making sure that the value is communicated in a proper way.
Due to the digital revolution, marketing specialists can create more content in a shorter amount of time and with little cost. In the case of e-books for example, in contradistinction with ordinary books, there is no need for printing, shipping, shelf storage. Therefore, creating and sending e-books to customers, or potential customers, is a better alternative for nurturing. And here comes into the picture the high impact that "free" has. Consumers are going to download e-books, as long as they see an advantage in doing so, because they are offered for free. They won't think twice as it would happen in the case of buying something. The worst thing that can happen: a person finds a resource irrelevant after opening it and deletes it. But there is no money lost, so there will be little skepticism. Consumers will keep on giving a chance to every resource that seems meaningful. The same principle applies to blog posts, whitepapers, infographics. Adding real value to free resources can bring huge benefits for the brand, while converting leads into customers.
Value is subjective, every person having their own criteria for measuring it. But the important fact is that creating and delivering electronic products is not by far as expensive as it is to create and deliver physical products. This enables companies to offer full discounts, thus raising brand awareness, consumer satisfaction and retention, and eventually earning money from selling other products and services.
The freemium model
A model that is often used in the case of digital products is the so-called "freemium" model. According to this model, anyone can have access to the free version of the product, while paying for a premium version enables extra features. The system works very well for software developers.
The advantage here is that consumers, even if not being fully convinced about the value of a product, are opened for trial. The reason is once again the full-discount. The level of satisfaction will vary, the lowest one leading to giving up the product after a short trial. However, a high level of satisfaction can easily turn a free version user into a premium version buyer. Setting the right price and having a certain amount of premium users can support the free usage of the product.
Offering gifts, free samples and products
A lot of free samples are given to consumers, most of them in small quantities, in a fixed place and for a limited time. Consumers are aware of the reasons behind this and do not always follow the desired path.
Therefore, companies that could succeed in making consumers feel like they receive complete products or services, and not just smaller samples, could get a competitive advantage. The right way of doing this is by offering products in the original quantity and package. Finding a creative way of doing it may even create some marketing buzz.
For example, The Coca Cola Company, in collaboration with Definition 6, launched "The Happiness Machine". The campaign focuses on their main product, offering free bottles of Coca Cola through the vending machines, apart from other gifts such as flowers or pizza. The free products were given to any person who intended to buy a Coca Cola from what looked like an ordinary vending machine. People were instantly sharing the free bottles, as they were offered quite many. The whole process was recorded and promotional videos were created.
The above campaign went viral in a really short time, and thus, the brand benefited from free word-of-mouth promotion. And due to the videos that are online, and always will be, the buzz continues, new people discovering and sharing them everyday. Higher costs were involved, in contrast with designing digital resources, but creating the right marketing campaign can lead to an amplified outcome through word of mouth.
Therefore, offering free products and services determines consumers to be more opened to trying new brands, while doing it in a cost-effective or creative way can bring both short and long-term benefits for companies. The key is to research consumers' needs and develop the right products and marketing campaigns.
 References:
 Image source: