6 Essentials for digital marketing performance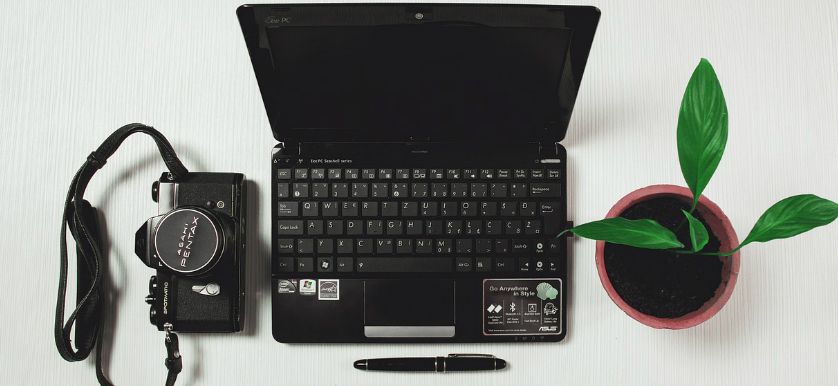 In a world in which increasingly more people integrate the digital component into their lives, it is only natural that an organization should have a voice within the online environment. Regardless of whether organizations sell their products through brick-and-mortar stores, or on online shops, promote their services in the printed press, or rely on the customers' word of mouth, being in direct contact with their specific audience online has become not only the norm, but a detrimental tool of business survival.
Nevertheless, a simple website is no longer enough. Embracing a digital marketing approach isn't just an option, but a necessity, and it doesn't resume to launching a brochure-style website and a Facebook account. Digital marketing performance is much more than a website and a social media account and this article presents the merely basics of a sound online presence.
Audience Identification
It all begins with identifying the target audience. Any digital marketing strategy has the potential to be highly performant as long as this phase is thoroughly researched and implemented. Each organization has a specific target audience and the more characteristics it can identify, the better it can address its target. Knowing what the people are searching for on the internet helps at crafting the content that they will resonate with, or designing a website that will meet the needs of the users, and foster a two-way communication with them. Audience identification is only the first step of a digital marketing strategy, and the findings in this phase will set the direction of the following steps.
Content
Once an organization knows whom it wants to address to, it can begin to develop content that will help it become more present in the online environment, and encourage the readers to share it. Whether it is specific information that makes the object of the organization's activity, or pieces of content aimed at educating the reader and establishing industry leadership, such as blog posts, white papers, or eBooks, it all comes down to one main idea: "Content is king", as Bill Gates once said.  Using the valuable insights from the audience identification step helps choosing the topics that are more appealing to them, as well as customizing the content that best fits their needs.
Optimization
Although it has been widely familiarized due to its correlation to search engines, optimization does not only mean ranking among the top results of a search query. As Lee Odden says, "Content is the reason search began in the first place." But this is not all – optimization also refers to the user experience on a website, as well as the entire buyer's journey from need identification, to purchase decision.
It is essential to optimize content not only for search engines, but also for the people who compile the target audience. Google, for example, ranks the results it displays for a search query based on 200 different factors created in order to return the best possible content. Keeping sight of the searchers and not only the search engines in mind is one winning strategy. Using the language the target audience speaks, and designing a user experience that answers their needs, are just a few of the actions that you can take in order to optimize your content and your website.
Social media
People are online now more than ever. They express their ideas, share information and let others know about their emotions. Regardless of whether a certain organization chooses or not to be active on a social media platform, its clients and prospects are most surely already online, engaging with other people and, most importantly, other brands.
On social media platforms, people and brands are engaged in a continuous conversation – being engaged in this communication with constant posts, replies to user comments and sharable content should be one key concern for any digital marketer.
Again, the starting point of any digital marketing project is the question: Who is the audience? The conclusions to this research will define not only what type of content the people in the target group are looking for, but also whether they are likely to be on specific social media platforms, how they interact within the online environment, and when they are most likely to be online.
Mail
Although considered by some to be old-fashioned, mail still remains the channel that connects most of the people worldwide. A study conducted by Ipsos Global Public Affairs revealed that, while social media connects 62% of the world, 85% of the people around the world send and receive emails. It is no wonder then that any solid digital marketing strategy must incorporate email marketing. Sharing fresh and interesting content, such as newsletters, will ensure more people opt to receive notifications by mail. In addition, keeping the contact lists up to date by ridding outdated e-mail addresses and users who have a low open rate, will ensure the effectiveness of any email campaign.
Measurement   
None of the above mentioned actions will truly drive digital marketing performance unless an organization understands what the results actually mean and how they evolve. Email open rate of 2%? 150 views for the latest blog post? Many likes for the latest social media post but no shares? All these results have a meaning and evolve from one day to another, from one digital marketing action to another. Surely, there is no straightforward answer and everything must by analyzed within the specific context of the organization. But the key message here is that everything must be analyzed.
While the social media platforms have incorporated insight sections that provide valuable analytics, a key tool for website performance is Google Analytics. Constantly monitoring the impact of each digital marketing action, while also adjusting, testing, and comparing, are key activities any digital marketer should undertake.
Although these lines merely scratch the surface of what are the essentials of digital marketing performance, they should be seen as a starting point for any organization considering to pursue a digital approach. Results are driven by cumulative actions performed on multiple channels, and constant monitoring. While in a perpetual evolution, digital marketing acts on key principles like awareness, both in terms of creating it with regards to an organization, and in developing it with regards to the audience, as well as honesty. Users no longer want to hear promotional slogans, but they want to be heard, understood and delighted. And this is what digital marketing is all about.
References:
Image sources: