Crossing the gap between offline and online marketing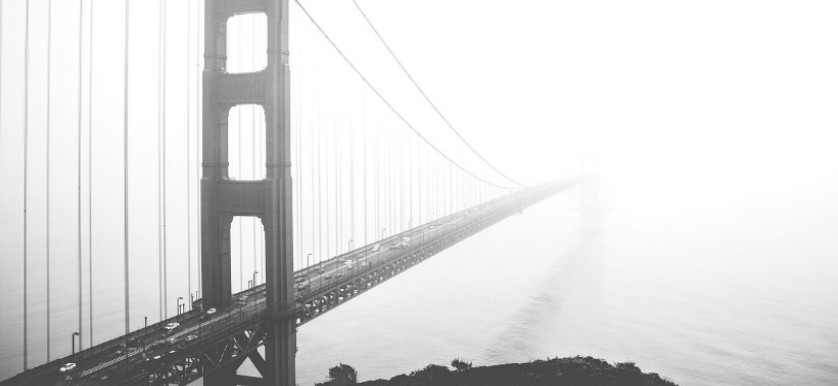 The contrast between offline and online marketing campaigns
Due to the Digital Revolution and the constant improvement of Information Technology, marketing specialists have powerful means for reaching, observing, and convincing consumers of the value of their products and services. This leads to less expensive marketing actions with high performance, and easier to measure results, all in a shorter time-frame. But, unfortunately for marketing specialists, the world is not prepared for a full online-approach. Therefore, traditional marketing is still playing an important role in brands awareness and consumers' buying decisions.
 In traditional marketing, or offline marketing, there are some disadvantages. Taking banners for example, listed below are some of their drawbacks:
Limited space: every banner has certain dimensions and the content can only be added within these limits;
Expensive spacing and placing: as the banners get bigger and occupy a better, crowded, high visible place their price is also rising;
Difficulty in measuring the influence on consumers' behavior: it is impossible to find out exactly how many consumers are buying or getting informed about a product after seeing a certain banner;
Outdoor placing leads to weather beaten-effect: the ads are constantly deteriorating due to the action of sunlight and rain on their surface;
Quality variation between different materials: some banners deteriorate faster because of the lower quality;
Damage caused by people's deliberate actions;
The need to outsource the printing, assembling and placing of the banner.
 The disadvantages mentioned above can lead to a waste of resources on unsuccessful marketing campaigns. And the worst thing is that not all the influence factors can be controlled by companies. But fortunately, none of them apply in the case of digital marketing.
 Why are online ads better than outdoor banners?
There are some obvious advantages that a digital ad has compared to an outdoor banner, all of them being factors that have influenced the switch from offline to online marketing. The issues of offline banners are solved by digital marketing, whose features are presented below:
Unlimited space: online ads can be designed to be dynamic, which generates more content in a defined space;
Cheap spacing and placing: it is much cheaper to add online content and to reach the right audience;
Ease in measuring the influence on consumers' behavior: it is possible to measure the exact impact, to monitor the consumer's journey from different ads to and through companies' websites;
No difference in quality due to materials, as they have a non-physical form;
No damage caused by weather or people's deliberate actions;
No need for printing or assembling, due to their non-physical form.
 How to improve offline banners and drive consumers towards online actions?
In order to drive leads into online marketing campaigns with higher performance, a way of crossing the gap between offline and online must be elaborated. The key is to do this in an easy and comfortable way for both sides: the consumers and the companies.
One solution is to use short phone numbers in a visible spot on the banners. By adding this piece of information on one banner, the consumer can be driven through the following process:
Ask the people to text a short message to that number. The reason for texting should be chosen to be in the consumer's benefit (e.g. price discounts, additional information, free products and services).
A text message should be developed by the company, as an answer to the consumer's message. The key is to ask him, in a proper way, to send back a text message with his email address in order to opt in or to receive the offer.
After the company receives the second text message, containing the consumer's email address, the next step is to add him to the email database. From this point on, the marketing effort can be switched to the online environment, by creating consumer touch-points through email.
This method can work for any type of traditional advertising: TV, newspaper, flyers, banners, employees' uniforms, restaurants' menus, etc. Thus, online marketing campaigns can be developed for the consumers who first reached brands through any traditional, mass advertising marketing channel. Also, there is a variety of attractive online content that can be delivered to consumers, with little cost for the companies: whitepapers, webinars, articles, ebooks, etc.
Marketing campaigns become better targeted, less expensive, and their results easier to measure in the online medium. At the same time, a new value is added to offline advertising, i.e. bringing potential customers, who manifested their real interest, in email databases, fast and easy.
 References:
 Image source: