How Talent Management Brings Discipline and Data to Human Resources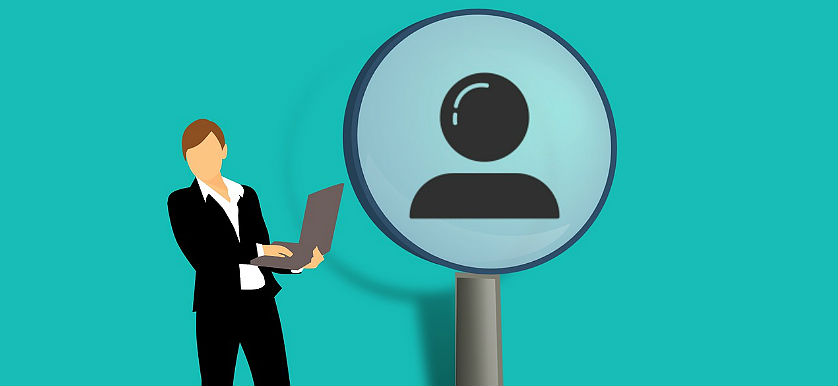 Most would agree that a well-planned business strategy is necessary for an organization to achieve desired business results. Business leaders in the highest-performing companies understand that, and while a detailed business strategy is necessary for successful organizational performance, it is not sufficient.
A business strategy is merely a framework, a roadmap, an aspiration. A business strategy can be fully executed only if that strategy is directly aligned with an equally well-thought out talent management strategy.
Successfully implementing the business strategy is achieved only when the talent management strategy succeeds in getting the right people, in the right job role, doing the right work.
Talent Management
Three guiding principles serve as the foundation of an effective talent management strategy:
1. Business Strategy
Talent management must begin the context of the business strategy. The business strategy needs to clearly articulate what the mission and objectives of the business are.
It needs to declare not only how the organization will effectively compete in the marketplace, but also how it will differentiate itself in the market by establishing a competitive advantage.
These organizational capabilities, or core competencies, become visible by answering the question, "What must we be better at doing than our competitors?"
2. Human Resources Leadership
Human resources (HR) should provide the talent management thought leadership within the organization. HR should not be accountable for the alignment of the business strategy and talent management strategy.
It should, however, be responsible for delivering the processes, tools, and guidance to execute an aligned and integrated talent management strategy. HR must be respected and have deep expertise in administration, change management, organization leadership, and business strategy and consultation.
3. Seamless Integration
All talent management processes need to integrate with one another with a singular focus on alignment with the business strategy. Recruiting must be effective at bringing those with the right skills, knowledge, and attributes that support the strategy, into the organization.
Performance management keeps employees focused on doing the right work in the right way. Compensation models and strategies should not be a cookie-cutter approach across the organization.
Instead, the strategies support the concept that there are pivotal or critical roles that will drive organizational capabilities. It is essential to have (and keep) the right people in these highly valued roles.
Job valuation can serve as the basis of the compensation strategy. Learning and development initiatives should focus on developing the competencies that will support the business strategy.
The successful implementation of a talent management strategy requires the correct systems and strategic mindset combined with software tools that support all of the talent management processes that impact the entire employee life cycle. With the explosive growth of cloud-based solutions, the market provides many options to organizations.
These may include the combination of stand-alone tools that focus on one aspect of human capital management (HCM) or a single solution that fully integrates all of the talent management processes. But implementing the talent management software solution without a clear strategy will achieve limited business results.
Likewise, a talent management strategy without the right supporting tools and technologies is destined for failure. Often, the implementation of software applications will create the impetus for new business processes across the organization that will support the talent management program.

Business Results
A well-executed talent management strategy drives tangible business results. The Korn Ferry Institute reports that those companies that have effective talent management programs realize measurable improvements in employee morale, productivity, customer satisfaction, innovation, and financial performance.
 The Academy of Management Journal published a study that found when talent management strategies align with business strategies, organizations experienced decreased employee turnover, and increased revenue, market value, and profits per employee.
Josh Bersin found that those companies that have mature, well-established talent management programs experienced 26% more revenue per employee and 40% less voluntary turnover rate among their high performers than their peer companies. He also found a positive correlation between those companies that use talent management software and the overall quality of their talent management programs.
Example of an Implementation of a Talent Management Program
Launching a talent management program often represents a huge cultural shift in organizations. Previously, business leaders across the organization will have had their unique vocabulary and perspectives of what talent is, how to recruit for it, and how to manage it.
As an example, one organization had as their management levels, managers, directors, vice presidents, and senior vice presidents. This organization reorganized quite frequently. As a result, a manager who was promoted to the role of director before a reorganization often was demoted back to a manager under a new vice president after the restructuring.
The reason for this disruptive and demoralizing trend was that each leader had a different set of expectations and definitions of each management level. There was no consensus as to what capabilities and competencies each level of management should possess.
This same dynamic presented itself in the recruiting and selection process. Each hiring manager had their subjective criteria as to what skills and competencies a successful candidate should have. Similarly, employees and managers made decisions related to investments in professional development based on individual preferences and choices with minimal organizational context.
Human resources championed the introduction of a talent management program to the organization. The HR team was careful not to own the program, but rather be the subject matter experts and consultants.
The team understood that if the perception was that this program is an HR program, it would become little more than an HR compliance exercise. HR provided the thought leadership and influence that enabled the executive team to adopt the plan as an organizational imperative.
The implementation of the talent management program and tools resulted in several indicators of its success:
The entire leadership team was able to clearly articulate a shared understanding of the business strategy and the organizational capabilities that would be required to execute it.
The leadership team reached a consensus as to what roles across the organization were the most critical to the business strategy.
Teams created competency models that clearly outlines the competencies and capabilities required for those critical roles.

---

Employees in those critical roles were rated and ranked based on the competency models.
Consistent and rigorous recruiting processes were established to fill the critical roles.
Development strategies were built based on the competency models.

---

Teams created new compensation models to attract and retain top talent for the critical roles.
The leadership team adopted a common vocabulary related to talent.
Decisions related to talent were being made collaboratively used shared data that was captured using talent management software tools.

---
Just as organizations rely on business intelligence to monitor and manage the business strategy, talent management tools enable organizations to monitor and manage talent across the organization.
An effective talent management strategy brings discipline and data to not only the HR team but to all of the organization's leaders. A strong talent management program that is a share priority will, invariably, drive significant business results.
Image source: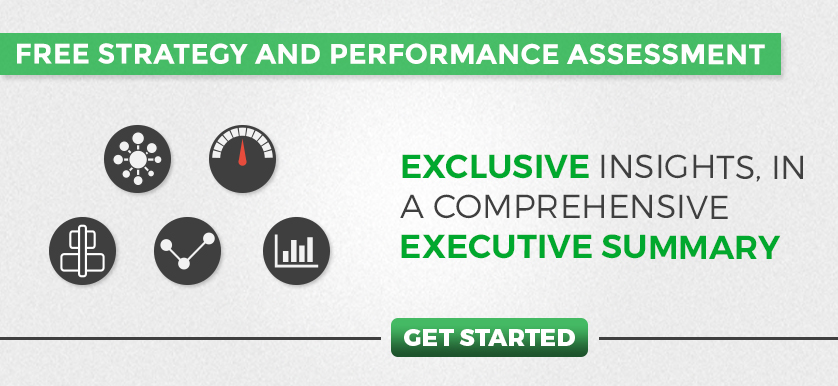 Tags: Business Strategy, Data analysis, Human Resources performance, Strategy planning, Talent management