Sports performance training transformed: the German national team at the 2014 World Cup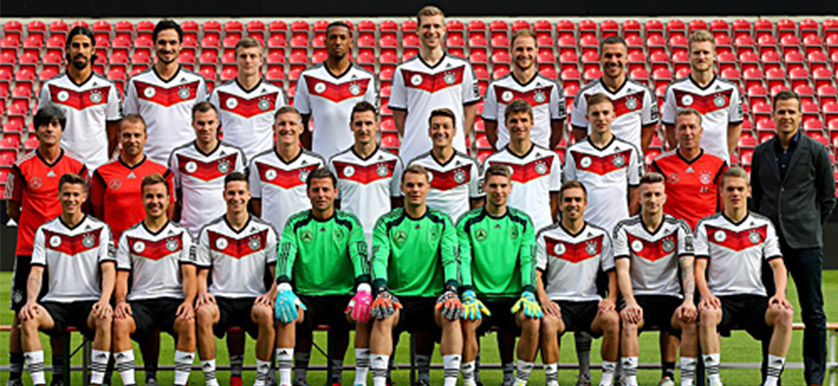 In sports, as in most human endeavors, preparation is the key to success. And it seems that in preparing for the 2014 World Cup the German national team (DFB) left nothing to chance. "Naturally it is our goal to reach the pinnacle there. We will prepare ourselves like a world champion. I also think that we, because of the last four years, are among the favourites. We face up to this task and we put this pressure onto ourselves." These were the words of Joachim Löw at the end of 2013. They resonate with Tom Coughlin's press conference before the New York Giants won against New England Patriots in Super bowl XLVI: "humble enough to prepare, confident enough to perform".
What was so special about Germany's preparation for the 2014 World Cup. In one word transformational, not through the ingredients in themselves, but through how they were combined into integrated performance:
1. Environment for team cohesion – custom holiday resort
Campo Bahia is a custom made training camp, complete with housing units, floodlit FIFA regulation training pitch, outdoor swimming pool, spa, lunge and dining area, fitness center, media centre and an auditorium for team meetings. Having all facilities available on site meant avoiding hour long commutes from a hotel to and from a training facility. It also offered privacy and a sense of community among the players. While having their own space, being housed in groups of 6 in a villa, they also interacted in the many common spaces available across the resort. According to left-back Benedikt Höwedes, "This village has been a major factor in building up the special team spirit in the group today.". 23 tons of luggage and equipment were shipped in preparation for Germany's stay during the World Cup tournament.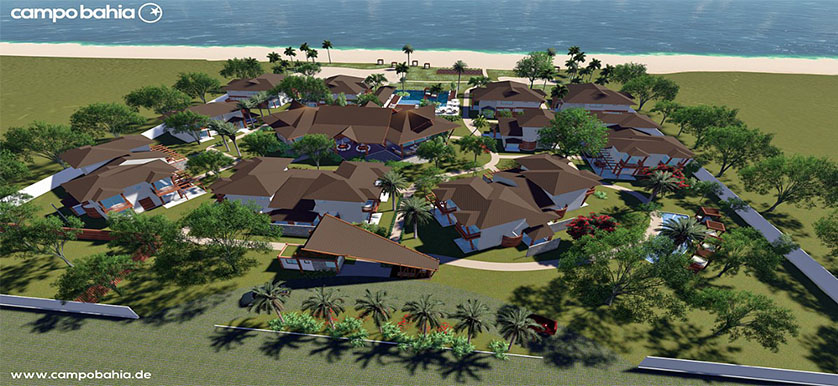 Image courtesy of DFB.
2. Acclimatisation – selecting the right climate to train
With group games scheduled in hotter cities in the north of the country and other games scheduled in the cooler conditions of costal south, the team had to select a base location that would facilitate acclimatisation and recovery. It was considered that it would be preferable to move from warmer to colder conditions rather than the other way around, hence the location of the base, 682 miles from Rio de Janeiro.
3. Fitness training – miCoach elite team system from Adidas and EXOS
An advanced physiological monitoring system, miCoach includes a small PLAYER_CELL device worn by the players during training measuring the speed, distance, acceleration, heart rate, and power of every athlete in training. Data can be immediately analysed by fitness trainers and the team doctor, as well as during post-sessions for in-depth analysis.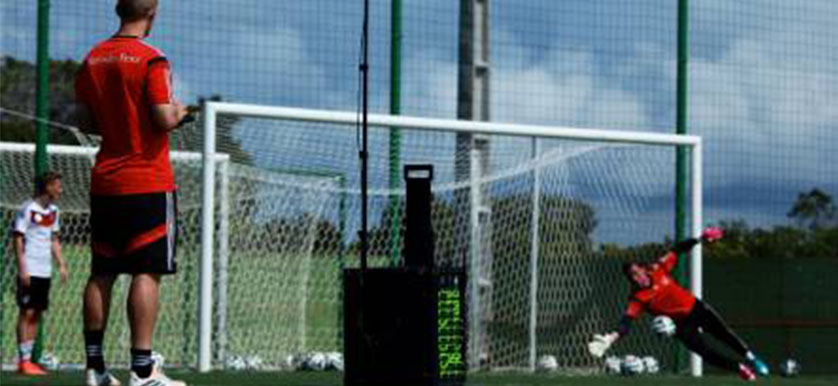 Image courtesy of miCoach.
Darcy Norman from EXOS presents the potential of learning from such data: "Just as there are many ways to accumulate distance, each position and how the player plays their position during drills, is different. For example, a defensive midfielder may make the effort or accelerate to cover a big distance at speed but may only go 5-10 meters and then have to stop and change direction. In contrast, an outside defender – based on how they play and the team's tactics — may cover a greater distance at speed. Both movements are important and relative to the position. Keeping this in mind, those stats need to be looked at in the context of the game and how the coach wants each player to perform. For a defensive midfielder, we may look at distance in relation to the number of accelerations they made, while we may look at the distance covered, distance at high intensity, and the number of sprints for an outside defender."
Monitoring goes as far as tracking mineral deficiencies, VO2 max (a measure of the body's ability to transport oxygen during exercise), napping patterns and hours of sleep for the previous night, at player level.
Before the tournament, Germany had a 10-day preparation camp in a secluded village about 1,000 meters (3,300 feet) above sea level in the Italian Alps. Training at altitude stimulates the production of oxygen-carrying red blood cells that increase stamina.
4. Determination – Nervenstarke
According to Shad Forsythe, an American fitness coach working for the German National team through EXOS "Confidence comes from knowing that physically they are ready for this.".
The combination of physical fitness and mental strength, was also acknowledged by Alejandro Sabella, the Argentina coach, before the 14 July 2014 final: "The Germans have always shown physical might, tactical powers, mental force."
5. Game data and analytics – SAP Match Insights solution running on the SAP HANA platform
According to an SAP and DFB joint press release, the solution is intended to facilitate the analysis of training, preparation and tournaments. It also intends to enable coaches and scouts to process vast amounts of data to find and assess key situations in each match to improve player and team performance.
Oliver Bierhoff, manager of the German national football team illustrated its potential in number crunching "In just 10 minutes, 10 players with three balls can produce over 7 million data points. SAP HANA can process these in real time. With SAP, our team can analyze this huge amount of data to customize training and prepare for the next match.".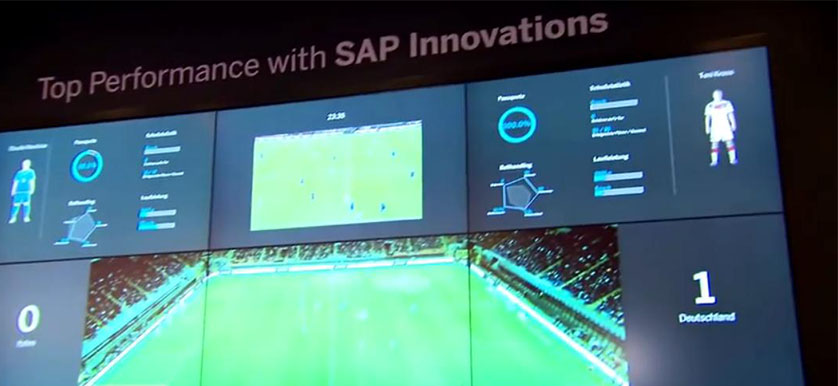 Caption DFB News from Brazil: Episode 1
Software alone is not sufficient in processing such vast amounts of data. The federation has 40 sports science students helping it sift through data on each opponent, according to Folha de Sao Paulo newspaper.
A system this detailed has never been utilized in soccer before and its debut at the World Cup has clearly been influential. After the completion of the World Cup in Brazil, SAP will offer the Match Insights program to other football federations as well as club teams.
 On and off the pitch, the German national team performance at the 2014 World Cup was inspirational. It illustrates key ingredients to success: preparation, innovation, determination. The way they were integrated in the ramp-up to the 14 July 2014 are set to change the way sports performance training is approached…And beyond.
Aurel Brudan. CEO, The KPI Institute
Image source: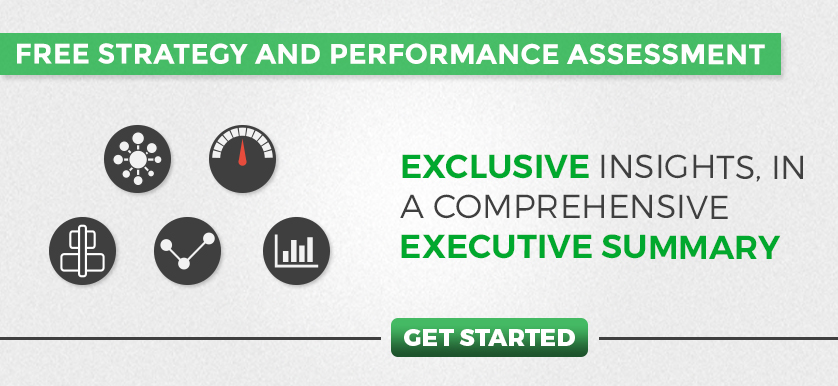 Tags: Performance in Germany, Sports performance, World Cup 2014