2010 IPL – Indian Premier League and the Castrol Cricket Index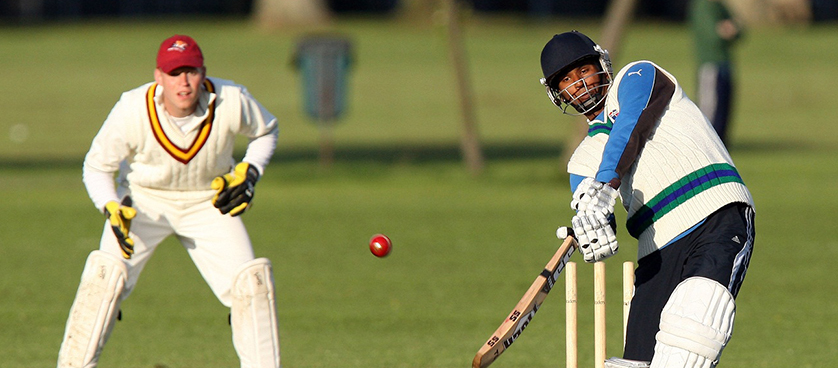 In a previous post we have presented a new approach for measuring performance in cricket: The Castrol Cricket Index.
In the same blog post we talked about the immense media coverage that cricket started to attract in the last years, and the introduction of new shorter version of the game as one of the most important development in recent years. Thus, in short period of time, a series of new competitions, such as Twenty 20 World Cup, Cricket Champion League and the Official Indian Premier League proved to be a total success  attracting huge interests from fans, sponsors and media.
On 12 March, the Indian Premier League (IPL) just kicked off with its third season. It is the first sporting event ever available by live broadcast on the popular video sharing website YouTube.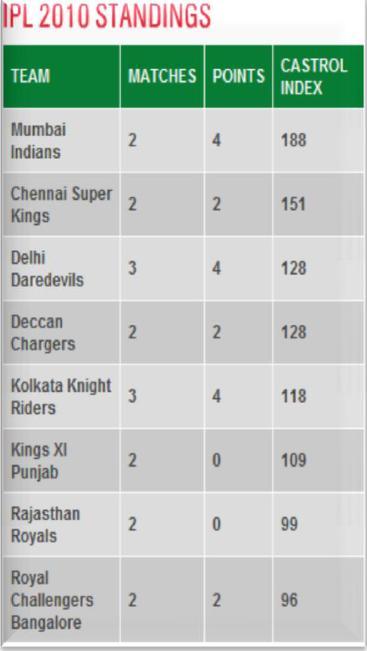 Additionally, the Castrol Cricket website offers full coverage of the teams and players' performance. Viewers can benefit from the insights and analysis of top experts such as Harsha Bhogle and a wide variety of statistics and standings in which teams and players' performance is analyzed in high detail. The table below illustrates the IPL standings at the beginning of the season:
smartKPIs.com also brings its contribution to the game by promoting and facilitating the understanding of  some of the key metrics used in the sport :
For more details about some of the most important metrics in the game and their use as part of the Castrol Cricket Index visit www.castrolcricket.com.
Additional resources:
References:
Image Source: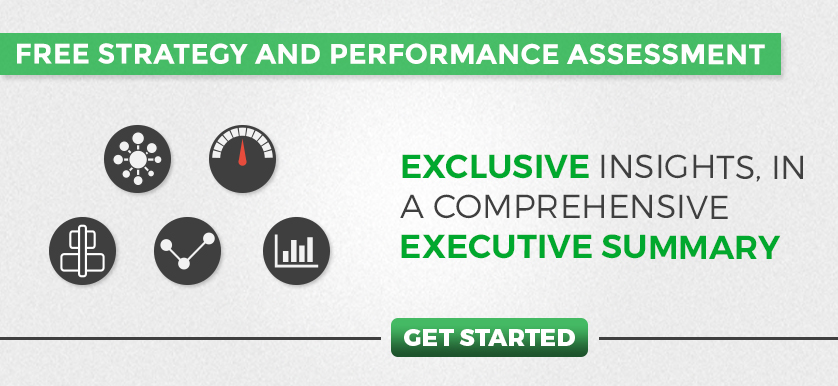 Tags: KPI in Practice, Performance in India, Performance Measurement, Sports performance