Risk management experts: a prison practice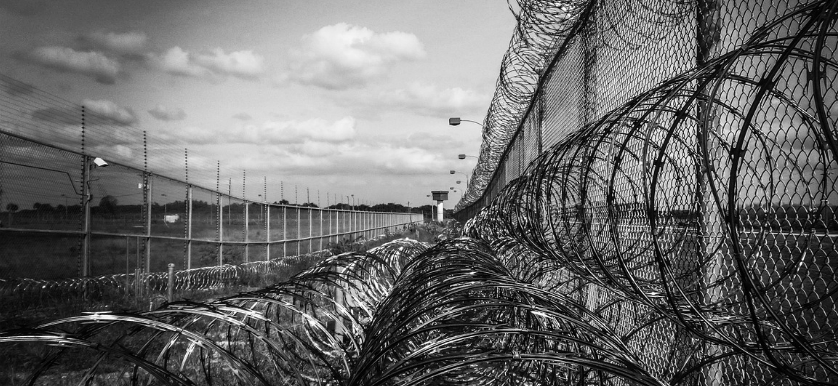 When thinking about enterprise risk management, managers often regard other organizations for models worth following in terms of strategies for tackling such issues. However, how can you pick the rightful organizations to do so? Although the degree of attention paid to risk management systems is highly variable, you can be confident that one type of organization will always place risk management above many other departments: prisons.
Whether a prison successfully achieves its mission or fails at it is heavily dependent on how it manages risk, for prison can be regarded as security providers, not only to the outside environment, which is little or not at all related to it, but also to its inhabitants (staff and inmates), whose safety depends on the measures the organization takes. Moreover, its mission does not end once an inmate returns to society, as prisons also need to control the risk of criminal recidivists through education, professional training and consultations, in addition to continuous supervision.
For all of these reasons, and more, prisons become the organization to look at, when designing a risk management system. Such a system, as previously explained, does not rely on building a strategy to avoid risk, but rather on gaining control over the interplay between progress, opportunity and risk.
When situations arise and organization, prisons in this case, do not control them, the outcomes might affect the achievement of their mission, alongside putting a toll on their top resources. A jail's means consist in human and financial resources, property, partners and reputation, as the US Department of Justice mentions, in its Managing risk in jails report.
Key resources and risk management
In order to preserve and enhance their key resources, high-performing correction facilities follow a risk management system which signals when it becomes high-time to take a risk. Thus, as the US Department of Justice shows, prisons follow a set of risk management guidelines for each established resource:
Property: by making plans in advance, an organization can be assured that at least their basic operations can still be carried on. They've also taken measures to reduce the impact natural calamities, such as earthquakes or floods, might have on their assets, and the risk pf being vandalized by increasing the lighting. Duplicates of crucial documents prevent information loss;
Human resources: both inmates and personnel undergo safety trainings, in order to prevent accidents, injuries and other forms of confrontation;
Financial resources: risk management here basically focuses on making sure that the organization is eligible for funding, in the eventuality that it will lose its income sources;
Partners: cooperation with other organizations that follow a similar agenda to theirs can lead to mutual improvement solutions;
Reputation: by training more staff to represent the organization, and not just the spokesperson, the prison's public image will have less to suffer.
As anyone can see by glancing on these risk management strategies used in jails, such facilities are little or no different from other organization. As such, what they apply and implement within can be also performed in an unrelated firm.
Risk management issues and strategies
Every organization is split into several functional areas or departments, for better administrative management. And so are jails. Thus, according to the Federal performance-based detention standards, each functional area, belonging to a prison facility, has assigned goals, possible risk events, consequences, triggering factors and strategies which address effects caused by risks.
The procedure is not meant to be an exhaustive list of possible risks for jails, but rather an instrument which reveals the link between the organization's mission, goals and risk management.
To better illustrate the link and the procedure, the functional area of Safety is detailed below, with risks and strategies included, as noted in the above-mentioned report:
Functional area 1: Safety
Goal: provide a safe work environment for jail staff, volunteers, contractors, and inmates.
Risk events: accidents with human damages, accidents with property damages, illnesses, breeches in the jail's legal duty to provide care and protection to inmates.
Consequences of risk events: injury, illnesses, death, health care expenses, damage to property, loss of employees, lawsuits, expenses for repairs, unavailability of damaged assets, revenue loss, reputation loss.
Sources of risk: Here, the report details each source, such as chemicals, explosions, biological hazards and so forth, each source containing further details on what may the triggering factors.
Risk control strategies: Probably the most important aspect of a risk management plan, this section entails the actions needed in order to maintain and increase the safety degree of the facility. The strategies, however, are linked to the potential risks mentioned. Some of the strategies, in this case, are keeping the facility clean, free of vermin, in good repair, managing hazardous materials, and develop emergency plans.
Thus, with enough consistency and dedication, these simple enumerations of factors transform into a risk management program. The benefits of such a plan are, but not limited to, the following:
It demonstrates top management's support for risk management;
If ensures that the organization holds a systematic and functional strategy to respond to certain events, which may be potentially perilous;
Assigns responsibility and accountability;
Promotes a risk management culture;
Enhances budgeting prioritization;
By measuring goals and KPIs, the success of such efforts can be demonstrated;
Provides a reference source for personnel.
It is not only recommended, but it is also highly important that, when designing a risk management plan, an organization should not be blindfolded to other organizations' practices in this segment. As such, jails are the best benchmarking tools because for this type of institution, risk management is actually a day's worth of work.
References:
Image source: