RedBalloon Australia: an employee engagement strategy turning millions annually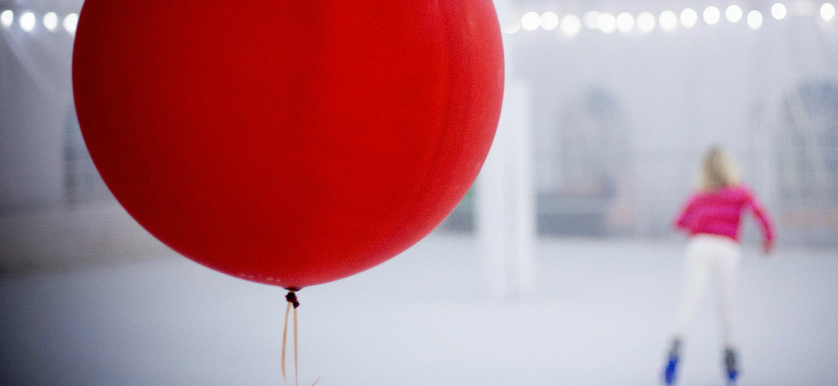 A company that gifts is what one might describe RedBalloon as. It gifts to its customers the opportunity to learn and enjoy new experiences but the focus in this article falls on what it gifts to its employees.
 "Way back in 2001 when RedBalloon was founded, I had so many hopes and dreams for what the business could be. I wanted to change gifting in Australia forever and to encourage 'good times' over more 'stuff.' After working for so many serious corporations, above all else I was intentional about creating a workplace where people genuinely wanted to wake up and come to work in the morning. And well, we must have got more right then wrong because RedBalloon has been a BRW Best Place to Work five times in a row and I am proud to share that under the guidance of CEO Nick Baker we've been officially named one of the world's most democratic workplaces. Making the WorldBlu List of Most Freedom-Centered Workplaces has once again proven our deep commitment to RedBalloon's most important 'competitive weapon' – our people!",  as explained by Naomi Simson, RedBaloon Founding Director.
This year, Smart Company awards its 7th place in "The top 20 on-line retailers 2015" to the biggest online gift experience provider in Australia. It is with genuine awe that performance management practitioners around the world should look into the success story behind the numerous recognition titles the RedBalloon Company currently holds. Such companies, like the hereby presented RedBalloon organization, testify for the core driver of performance: the individual.
It is inspiring that, by building on NEF's (New Economics Foundation) Five Ways of Wellbeing – Connect, Be Active, Take Notice, Keep Learning and Give, – RedBaloon has reached a point when its employee-centric organizational strategy is a catalyst for staff engagement practices worldwide.
"RedBalloon was not always a great place to work […]. It was challenging and confronting as we went on our growth journey. There was much we learned along the way… and ultimately we got more right than wrong and ended up listed as a BRW's Best Places to Work five times.", said Naomi Simson, RedBaloon Founding Director.
So how does Redballoon become one of the greatest places to work for in Australia? How come that, simply by making its people happier, RedBaloon stands out as one of the lead performers in the world? Well, for starters, RedBallon acknowledges its commitment to measuring employee engagement.
CEO Kristie Buchannan proudly presents an Employee Net promoter Score (NPS) of over 80% for the company, in 2014. Secondly, they provide employees with an empowered environment and motivational tools for boosted participation. Thirdly, they take an innovative approach to employee performance by balancing individual KPIs with "personal promises" that emotionally tie the employee to the strategic plan of the company. RedBalloon also spices up its rewards and recognition programs with spontaneity, encourages communication through "team huddles," uses Yammer for internal social networking, and turns beginners into brand energizers through a unique on-boarding process.
Although it may seem that RedBaloon wins the performance race through sheer democracy, it is the understanding of basic performance management terminology that has allowed the organization to validate its engagement governance:
Organizational culture is best valued when it is a by-product of employee engagement: "At RedBalloon people come to work as themselves and not as their job titles; as people, not staff.[…] We empower our people to make decisions in their roles, knowing there is trust from the business in those decisions, and knowing they are allowed to make mistakes – as long as the learn from them. We exercise freedom in the flexibility we provide for all our people – they are provided with the tools needed to fulfill their roles, which means we have happy people, leading to happy customers, and ultimately resulting in happy profits […]", Nick Baker, RedBaloon CEO.
Organizational performance and employee engagement lead to unprecedented achievements when linked to organizational culture, KPIs, and strategic direction: RedBallon empowers all its employees with the same access to the company's vision, strategy and business performance plan. Company management believes that transparency better enables both team and individuals to actively contribute to the success of the organization.
Organizational alignment is paramount in the achievement of ambitious company goals: In 2004, the founder of RedBalloon, Naomi Simson, and her team set the valiant goal to provide the company's gifting experience to 10% of all Australians, within a 10-year range. That meant that, by 2015, 2 million people would benefit from RedBaloon's services. However, what seemed impossible to the team, at that time, actually materialized two years short of the 2015 target, as a result of strategic consistency and staff commitment to the company's core values.
Key Performance Indicators drive strategy and vision throughout the whole organization: In her blog post entitled Six things to do to make sure you have a great day at work, Naomi Simson states that: "At its corewell-being is becoming an economic indicator for productivity […]," thus casting further emphasis on employee happiness as a key strategic driver for performance.
Cascading KPIs gives employees accountability for growth in the capacity of their teams: RedBalloon commits itself to the measurement of organizational – # Employee Net Promoter Score – team and individual KPIs.
Balancing KPIs prompts employees in also taking ownership for the quality of their results: RedBaloon balances individual KPIs with "personal promises." These are a measure of the individual's contribution to the strategic plan of the organization.
Reward and recognition platforms are major contributors to engagement outcomes: In their search of a performance indicator that would engage the whole sales team in achieving their targets, RedBalloon came up with the "Wishlist" initiative. It entailed that each of the company's employees create a personal Wishlist with their most desired experiences out of RedBallons' 2500 proposals. Throughout their activity, each employee receives points respective to the achievement of their KPI targets. Whishlists are updated every time employees receive points from their managers, telling them how much closer they are to achieving their dream. In addition, Oscars are awarded to team members that faithfully follow the company's values, and a Dream Catcher Wall enables RedBalloon managers to commit to a personalized framework for incentives.
There is a point to this case study when we come to ponder on the relevance of # Employee engagement when it comes to performance management. And, if the RedBalloon success story hasn't been enough, here is a quick side-analysis. Engaged employees work in favor of % Staff retention. % Staff retention increases % Employee advocacy which, in turn, leads to elevated chances of attracting key talent into the organization. # Employee engagement boosts productivity, which further impacts $ Sales and $ Turnover in positive ways. Happy employees secure happy customers. Happy customers trigger an increase in # Customer satisfaction. # Customer satisfaction positively influences # Customer loyalty and # Customer advocacy. Because of the growth in $ Sales, $ Turnover and # Customer satisfaction, the profitability of the company skyrocketed. In conclusion, there is one word that summarized the contribution that successful employee engagement strategies make to the field of performance management, and that is inestimable.
References:
Image source: