Practitioner Interview: Somita Raj
In 2016, the Performance Magazine editorial team interviewed Somita Raj, Organizational Development and Learning Leader at Honeywell, Malaysia, for the "Performance Management in 2015: ASEAN Special Edition" report. Her thoughts and views on Performance Management are detailed below.
Every individual is unique and has distinct strengths, so we must find a way to customize the system in order to ensure that it caters to each individual.
Trends
Which were the 2015 key trends in Performance Management, from your point of view?
First, I feel that adopting a proactive approach to drive performance rather than relying on performance indicators to guide individuals on what needs to be achieved or delivered, was a pretty major trend.
Then, a sort of more immediate and constant feedback to an individual's performance as and when the need arises rather than waiting for the mandatory mid-year or year-end cycle to provide feedback has sprung up and is taking roots in many organizations.
Lastly, coaching for performance and success – much related to a proactive approach to drive and manage performance has started to become more widespread.
What are your thoughts on the integration of Performance Management at organizational, departmental and employee level?
It is highly relevant as this allows for alignment from top level, all the way to the bottom and reduces the chances of objectives and goals getting disconnected, resulting in non-achievement of objectives and goals.
Moreover, it enables objectives and goals to be cascaded to departments and employees in a way that is meaningful, in order for it to be acted upon and delivered again, resulting in the organization achieving its objectives and goals.
Which will be the major changes in managing performance, in the future?
More intensity on managing performance on a real-time basis and not just as a mid-year and year-end process – this could include monthly feedback and coaching sessions, one-on-one with superiors as and when the need arises.
Research
What aspects of Performance Management should be explored more through research?
How can organizations move away from conventional KPIs as a measure of performance, to a more robust performance measurement approach that looks at each individual's unique strengths and contribution, when measuring individual performance.
On top of that, I would like to find out how adopting a proactive approach to managing responsibilities and driving results vs a preset set of KPIs, to ensure responsibilities are carried out and drive results, would play out.
Which organizations would you recommend to be looked at, due to their particular approach to managing performance, and their subsequent results?
Accenture – moving away from Performance Management and adopting the proactive approach to managing self-performance.
What Performance Management question would you like to have answered by researchers?
Again, like I previously mentioned, how can we move away from current, existing, conventional KPIs as units of measurement for performance, to a more robust measurement approach, which takes into consideration every individual's pros and cons.
Practice
Which are main challenges of Performance Management in practice, today?
Every individual is unique and has distinct strengths, so how can we ensure that the system is customized to cater to each individual would be a first one.
---
Then, another one would be between the emerging millennials in the workforce and their approach to work, where the need to have immediate feedback and robust performance management vs. the older generations that are used to conventional performance management approaches.
---
To smooth out differences, I believe a balanced approach, which caters to different generations in the workforce and moves away from a one-size-fits-all approach is the recommended method.
What should be improved in the use of Performance Management tools and processes?
To ensure more real-time data gathering tools/systems and that structured processes/mechanisms are put in place, to gather feedback, in order to drive performance and performance-focused dialogue.
What would you consider as a best practice in Performance Management?
When the system is driving the right behaviors among employees, whilst still achieving results and meeting objectives and goals.
Education
Which aspects of Performance Management should be emphasized during educational programs?
At an educational level, the awareness of having measurements shape or drive results, be it better grades in school or better co-curriculum involvement – as a performance indicator approach. Currently, it's focused merely on end grade results, but it does not have milestones or indicators on how to get to the end result.
Which limits need to be surpassed in order to achieve higher levels of proficiency in Performance Management, among practitioners?
Being open and receptive to various different generations and individuals in the organization.
Personal Performance
What is your opinion on the emerging trend of measuring performance outside working hours?
Parameters need to be very clear on what is being measured outside of working hours – it should be very objective and clearly communicated to all employees.
What personal performance measurement tools do you use?
I do not use any personal performance instruments, be it tools, apps or gadgets of any sort.
---
Should you be interested in having your interview featured in one of our publications, contact us at [email protected]!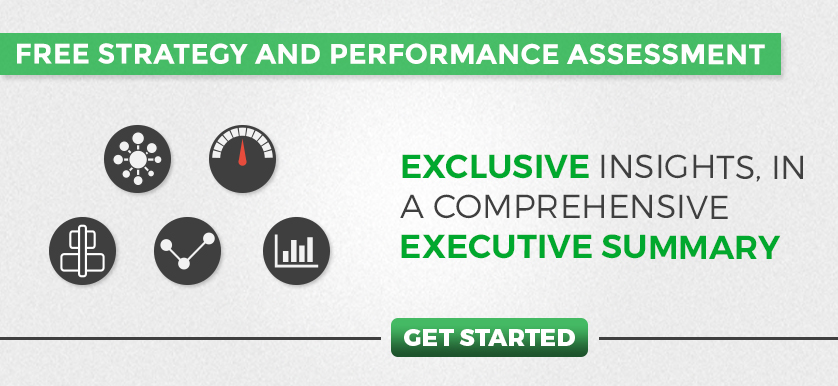 Tags: Interview, Performance Management in 2015: ASEAN Special Edition, Practitioners