OKRs Review Trends – Automation and efficiency at long last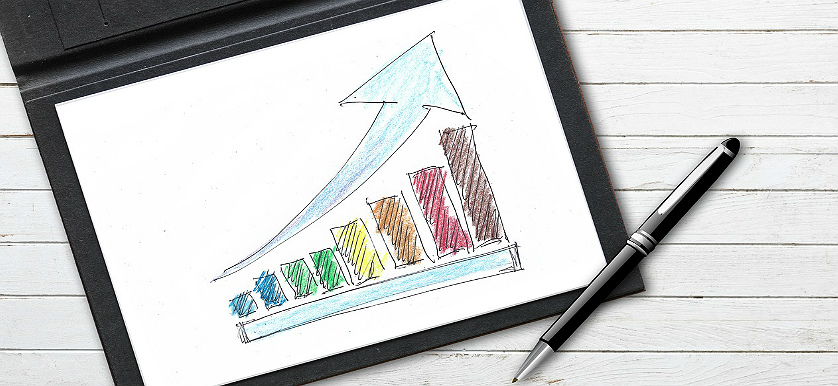 As the Objectives and Key Results (OKRs) framework becomes increasingly well-known for companies that want to better execute their strategies, but still benefit from the flexibility and innovation of their capabilities, its complexity increases as well due to the particularities of each organization's environment.
The added complexity is made especially apparent by one of the main features of OKRs – transparency. Increased transparency boosts strategic alignment by creating a seamless workflow that builds a culture of peer and cross-functional support, inspiration, which in the end results in success across the entire organization.
OKRs have been practiced since the '70s on paper and later in spreadsheets, but capturing the true essence of the method manually, which is as wide as an ocean, was nearly impossible.
While spreadsheets are good in organizing goals and starting the journey towards OKRs, as teams and organizations mature and cooperation becomes key for success, goals become more interrelated.
Understanding the link between objectives and key results, both bottom-up and cross-functional, is mandatory in order to ensure alignment during the OKRs setting stage and to ensure higher objectives are achieved during the review stage.
"In today's world, organizations – just as any other dynamic organisms, need to ensure a complex internal network that is powerful, yet flexible enough to adapt to chaotic changes in the environment."
However, in a scenario with complex interactions between departments or teams, OKRs cannot be practiced on paper or with the help of spreadsheets, because there is no way one can simplify enough such complicated networks so that there is a logical use of these tools.
Moreover, since they are not engaging, updating them becomes a daunting task in the daily routine of employees, rather than an engaging one, which is supposed to trigger their involvement and cooperation.
Fast forward to 2019, automation has already taken over the concept. OKRs monitoring and review, in the present day, has seen a transition from the age-old spreadsheets, to modern & agile OKR software, which can be integrated with all the leading industry tools and can be adapted by organizations with ease, allowing teams to deliver with speed & accuracy.
Bottom line, how does automation help organizations work better with OKRs?
1. It helps organizations align, by providing easy access to anyone's OKRs and a high degree of visual interconnectivity between teams or departments.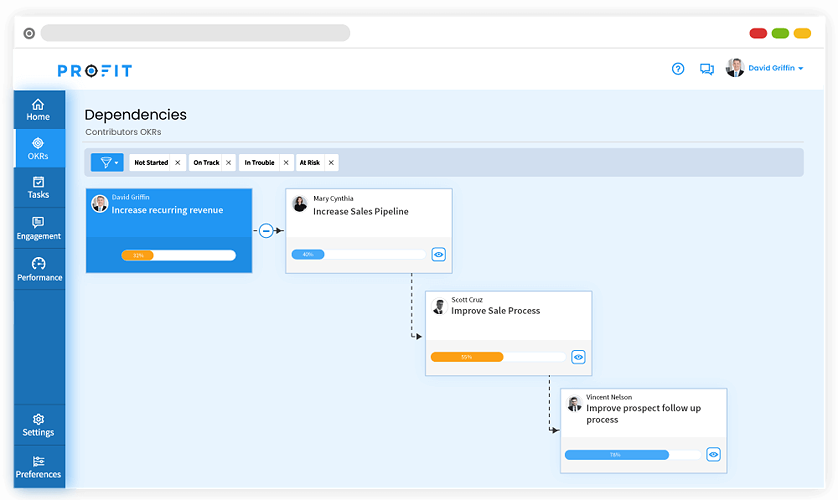 2. Enables easy and speedy results tracking, as well as linking OKRs with initiatives through seamless integration with other software or apps used by the organization.
3. Assists managers with reviewing their employees' progress in a timely manner.
4. Supports regular OKRs review, by keeping employees actively engaged.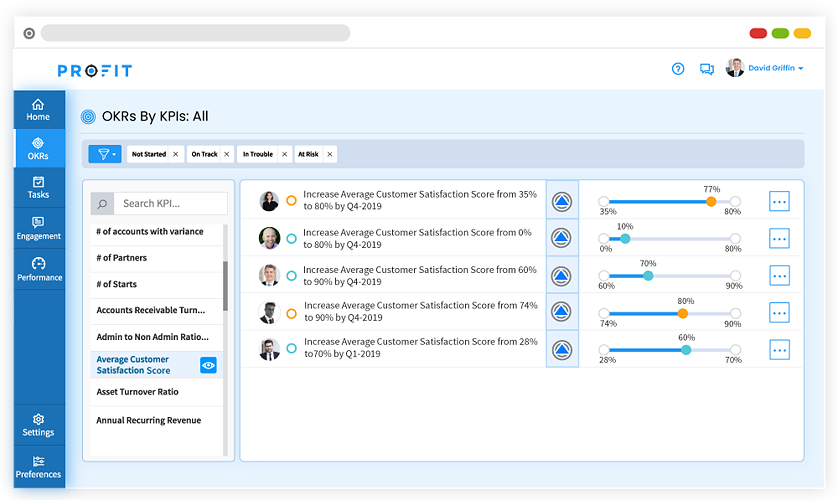 5. OKRs Software can be adapted to fit the organizational approach on OKRs and its processes, due to its high degree of customization.
One of the software providers who pride themselves on owning a comprehensive and efficient solution for worldwide organizations is our partner, Profit, headquartered in California, USA. Their solution offers an innovative user experience and enhanced connectivity, in order to help organizations in their endeavour of implementing the OKR methodology with ease.
Offering a highly customizable solution, which integrates seamlessly with all other main platforms that organizations use, our partner Profit seeks to provide easy access to OKRs progress monitoring and to increase employee engagement with the OKRs process.
Image sources: