How does OKR transform organizations into a high-performance culture?
Experts define high-performance culture as a set of shared beliefs and values set up by leaders. These shared beliefs and values are then embedded and communicated through different strategies that eventually form employee perceptions, behaviors, and understanding.
All companies want their employees to arrive each day motivated, prepared, and energetic to do what it takes to make the work done. However, it's more of an idealism than a reality. A State of the Global Workplace report from Gallup shows that only 15 percent of employees are engaged at work. Meanwhile, new research from Zenefits revealed that 63.3% of companies consider employee retention more challenging than hiring.
The pillars of a high-performance culture
Several reports and case studies emphasize the impact of motivation on employee performance. While there are means to address waning motivation, a "well-performing" company isn't good enough. With the capacity to trade globally, and markets immersed with companies scrambling for market share, it is more critical than ever to have a distinctive, high-performance culture.
There are many frameworks to analyze high-performance culture in an organization. One example of a well-developed and data-driven framework for assessing a high-performance culture can be seen in the Organizational Health Index.
Developed by McKinsey in 2017, the Organizational Health Index (OHI) survey measures 37 individual management practices and nine outcomes against a global database of more than 1.5 million individual responses.
The pillars of a high-performance culture are:
Direction;
Innovation and learning;
Leadership;
Coordination and control;
Capabilities;
Motivation;
Work environment;
Accountability;
External orientation.
The role of OKRs in building a high-performance culture
Objectives and key results (OKR) is a goal-setting tool used for measuring organizational/departmental/individual objectives through challenging and ambitious key results. Extracted from the organization's visions and missions and aligned with the department's goals, OKR involves activities such as planning, activating, managing, and adjusting.
With OKRs, teams can cascade and align goals to the different levels of an organization, defining outcome-based key results that help verify the success of the objective. OKRs act as a guide for daily work and connect all employees to a larger purpose, which is what the organization intends to achieve.
If OKRs are perceived as more than just a goal-setting tool and instead as a communication one, it shows why the OKRs are brilliant at building a high-performance culture. The effort of achieving daily goals at the individual and team levels eventually leads to the achievement of the overall objectives at the organization level in the long run.
As a result, when implemented correctly, OKRs can help a company enable a high-performance culture and achieve far more than their team thought possible. OKRs help the organization adopts performance culture in the following ways:
OKRs provide organizations with a clear direction, coordination, control, and orientation.
Direction, coordination, control, and external collaboration play a vital role in helping organizations jump from their current state to the state they want to achieve. To guide the organization in achieving what they desire, it's important that the organization ensures that its vision and strategic clarity are understood by the stakeholders in every layer, and while doing so, the organization must also facilitate the involvement of its employees.
OKR helps organizations align priorities and make sure everyone at every level in the organization moves towards the same goals. Employees must be given the opportunity to provide their insights when the organization decides in the next 12 months. It is recommended to start with an OKR workshop where all key stakeholders responsible for company strategy ask for and gather input from employees on what they think the top priorities should be.
Those inputs can then be aligned with the existing company strategy and broken down into three to five OKRs. The process can be done using collaborative notes and documents or even a whiteboard to ensure that collaboration and ideas are well-captured. The goal of the process is to reach an agreement on what priorities should be achieved in the following year.
The process is then followed by aligning the company OKRs with team and individual OKRs. OKRs provide teams and individuals with a clear set of directions and achievements. OKRs are also a reason to remove things that are unrelated to the scope of the objective they wanted to achieve, keeping their focus and avoiding unnecessary activities or resources.
If every team gets the opportunity to create their own OKRs that they will be working on in a particular quarter, for example, it can assure a successful OKR program while helping the organization realize its strategy and maintain its focus.
OKRs increase employees' motivation, innovation, capabilities, and accountability.
OKRs can be used to develop a set of productive behaviors that establish an essential motivating culture. Through the process of building OKRs, employees set the outcomes they'll achieve. These outcomes are in line with the organization's setup that supports autonomy and motivation.
In addition, OKRs focus on outcomes over outputs. It is a way to resolve organizational problems and gives employees the flexibility to experiment, innovate, and think outside the box. It also allows a humanistic approach, rather than a systemic approach. OKRs promote positive behavior by providing continuous reflection and iteration about the organization's goals, sharing progress updates, and keeping goals collaborative, all while observing freedom and trust.
More than just a goal-setting framework
OKRs are more than just a goal-setting framework. They enable stronger and healthier relationships within companies and support powerful dynamics in an organization that will significantly increase performance levels.
To start doing the OKRs right, companies can hire an OKR expert to start partnering with their organization or provide their managers with training. The KPI Institute's Certified OKR Program can equip them with the right tools, knowledge, and guidance in deploying OKRs in their organizations.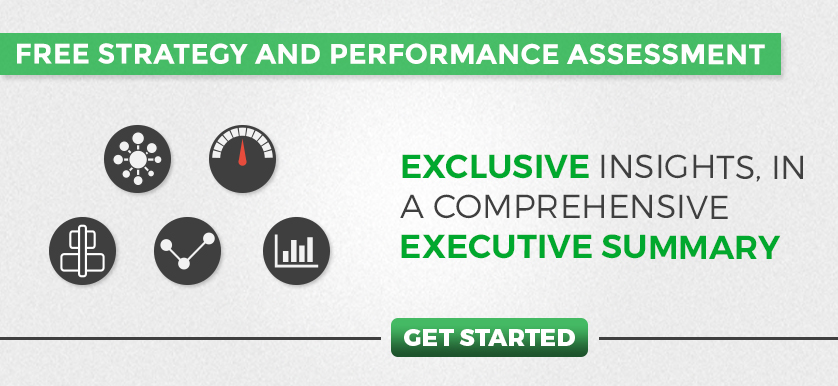 Tags: high-performance culture, Objectives and Key Results, OKR