Meet Baidu, my growth superhero
663% year-on-year increase in net income. 397% year-over-year increase for one business segment. 189% YoY increase for another. 429% YoY increase in revenues from other services. Is it a bird? Is it a plane? Nope, it's Baidu.
The so-called Google of China has recently announced its unaudited financial results, corresponding to the fourth quarter and those of the entire fiscal year that ended on December 31st, 2015 and I am telling you, this super company is growing at a monumental pace.
'Sorry, I don't live in China… What is Baidu?'
Judging by the latest Chinese Internet search provider numbers, many would say that this company is a startup. Well, not quite. Baidu, Inc. (NASDAQ: BIDU) was founded in the early 2000s, with the mission of helping people find information in the most effective way possible and connect them with services of all kinds. And what a connection they have indeed! Baidu has been growing rapidly and today, it is China's largest search engine company. And that's not all.
Whenever I think, talk or write about (something made in) China, I feel that I have to use the phrase world's largest at some point. The world's largest Chinese-language interactive knowledge-sharing platform, world's first and largest Chinese-language query-based searchable online community platform and the world's largest user-generated Chinese-language encyclopedia, are all Baidu products. It's quite understandable to have Chinese companies owning all these Chinese-language-based products, but what's truly impressive is to have a single owner for all of them.
2015 in numbers
I won't write about Baidu's milestones, there is enough information available on the Internet – and trust me, it is worth the effort of reading more on this success story. Instead, let's take a look at Baidu's quarterly earnings reports. You know, that quarterly billion dollar paper, in which all public companies report on their performance.
Most companies file these reports in January, April, July and October. Talking about 2015, it started as handy as a pocket in a shirt, with the first quarterly report displaying a 47.5% growth in revenues, compared with the numbers issued in October, 2014. This growth was mainly driven by the mobile apps division, which showed that Baidu was finally ready to fight for this highly disputed market segment.
Baidu's revenues made another great leap in Q1, being 34% higher compared with the previous quarter. The Chinese giant reported total revenues of CNY 15.56 bln in second quarter, 38% greater than in the first three months of the year. In the third quarter, the company showed increased strength especially in the mobile products market, comprising 54% of its total revenues, up 17% compared with the corresponding period in 2014.
For the 4th quarter, the results were even more significant: total revenues accounted for CNY 18.7 bln, a 33.1% increase from 2014's last quarter. Net income attributable to Baidu in Q4 was CNY 24.7 bln, 663% higher than the corresponding time period in the year before. Some other shocking numbers relate to gross merchandise values (397% year-over-year increase), monthly mobile search active users (657 million, up 21% YoY), and Baidu Wallet activated accounts (53 million, after a 189% increase YoY). Below you will find a brief summary of Baidu's income report for 2015.
2016 predictions
Baidu's executives are extremely satisfied with last year's results, which is more than understandable. And the forecasts for this year are encouraging, especially because of that one thing we all care about: it starts with a c and ends in ash. Yep, you got it.
Baidu has one of China's largest on-demand cash reserves at the moment, compared with all other industry competitors, cash that will definitely be used to acquire new ventures or invest in businesses that are à la mode. Besides its well-known undertakings in e-commerce, financial and local services, healthcare and education, Baidu has developed special programmes for monitoring a wide array of variables, from train and flight travel during the Spring Festival, certain severe diseases, to movie box offices successes, natural hazards and even competitive sports results.
In terms of total revenue, Baidu expects a YoY increase between 21.1% and 25.5% in the first quarter of 2016, mainly due to its focus on expanding their online marketing segment and transactions services platform. This is wholly justified, given the recent boom felt in service and domestic consumption, even though China's overall growth came to a stand. The free MP3 search and download service provided by Baidu, along with the fact that Google servers are being blocked in China, will make it easier for the company to build the Next Baidu, focusing on maximizing its development, given China's current economic and social trends.
In the end, I wish to leave you with a thought: keep an eye out on how Baidu will be performing this year. I think it will be pretty hard not to observe shocking figures, hear big news, feel the sweet smell of success – Baidu's success, especially in April, July, October and January. But you have to wait until then, for the reports to come out. And if you won't be sure whether you saw a bird or a plane, believe me, you will know by then.
Image sources: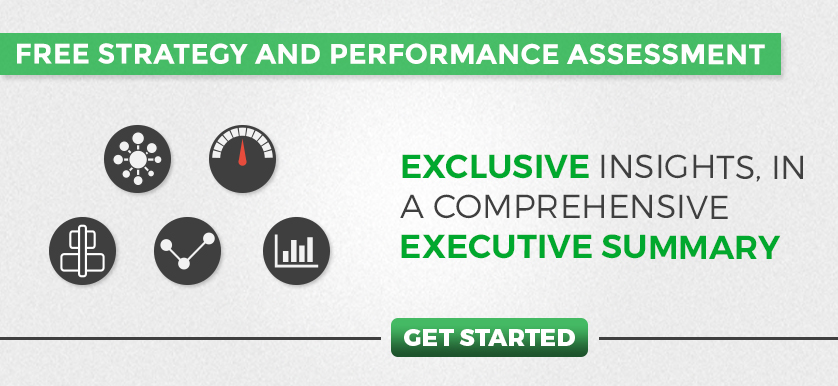 Tags: business success, operational performance, Performance in China