Strategy in China: family planning and GDP growth
'If China sneezes, the rest of us will get pneumonia' – has become a pretty common saying nowadays and, judging by the influence The World's Factory has on global economy, I'm afraid that we are far from being considered 'immune'. But did it catch a cold?
Indeed, after displaying double-digits economic growth for more than fifteen years, China became the world's second largest economy and it had a tremendous role in world economies' recovery from the financial crisis in 2008.
And their growth ambition is still to find a limit – according to Xinhua News Agency, as a result of The Fifth Plenary Session of the 18th Communist Party of China's Central Committee, PRC aims to double its 2010 GDP and per capita income of residents, both in urban and rural areas, by 2020. Might is right. Audere est facere.
Evolution of policy performance in China
However, it won't be all plain sailing and calm weather for China's growth plans, since exports show a declining trend, resulting in less domestic production, unemployment and less domestic income. Apart from this, the devaluating yuan, the heavy pressure felt by manufacturers, the slowing economic growth, and ageing population might also hinder Chinese leaders' plans.
With regards to the afore-mentioned ageing population issue, the Communist Party of China (CPC) has recently announced that it will abandon the renowned 'one-child policy,' as mentioned by the same Xinhua News Agency. Pretty abrupt, right?
All set for the piping hot 'two-child policy', previously implemented by countries like Vietnam, British Hong Kong (promoted through the Two is Enough Campaign), or Singapore (which encouraged to Stop at Two).
Overall, if nothing changes until the annual meeting of Chinese leaders next March (when they will nail down the final plan), this change of policy is meant to be more like a necessary measure for ensuring continued economic development, rather than a family planning strategy. Again, so it be done, it matters not how.
Wrong! There are plenty of things to adjust in order to make this work and policy-makers should take account of several important aspects:
China has already entered the so-called New Normal. And I am not referring to slower economic growth only, but I am particularly concerned about what has become the new social norm: one-child families. Given the costs of education and urban life, many couples don't even think about having a second child.

---

Chinese people have always shown a preference for having a boy. Actually, it is generally agreed that male offspring will later become parents' pension. Selfish, but rational (or, at least, this is what they claim). Unfortunately, this led to gender imbalance, with more than twenty million Chinese men accepting the fact that they will never find a wife. Think long-term, stop the sex-selective abortion!

---

East beats west. At least in terms of work opportunities. And living conditions. And healthcare. And so on. It is normal for the population of a country to be concentrated close to the waterways and sea; and China doesn't break the record. Chengdu is the only megacity in Top 10 Chinese largest cities that is not near to the Pacific Coast. Was uneven population distribution considered when changing the policy? Stronger incentives encouraging investment in Western China might somehow reduce the gap.

---

Profit-oriented Chinese business owners are pretty selective when making an investment. Thus, women might be treated unfavorably when looking for a job and family planning regulators should definitely signal this relevant issue.

---
Hence, several additional conditions might shape the new family planning policy. And we are all waiting anxiously for whatever news comes from China, right? Really and truly, the world has placed a magnifying glass on China.
Everyone questions its growth numbers, blames its political regime, is concerned about the quality of life and poverty level, disapproves with its carbon emissions, alleges that it will follow Japan's economic stagnation, points the finger of scorn at it because of its implication in Africa, everyone incriminates it for being a corrupt country, for being important, for being big – bigger – the biggest. Of all of them. We think we put the shoe on the right foot, as if China is the only country that manipulates numbers, or the only corrupt nation in the world.
I, for one, think that China will handle all these accusations and all the troubles it has because its people know how to adapt to change, especially when changing means progressing. Or showing others what they are capable of.
And it is not that the Chinese are obedient and make no question of communists' vision and strategy, as many often think, but the people really trust their leaders and the decisions they take.
Because they are good at taking the best decisions. For instance, back to the long-expected 13th Five Year Plan, what I think is a brilliant idea is raising the contribution of consumption to economic growth.
It might draw results – despite fears over weaker economy, Chinese people have spent over 65 billion U.S dollars during National Day 'Spendathlon' this October and almost 15 billion dollars online during the twenty-four hours of the Singles Day last week (biggest online shopping day in history). Singles Day's success is said to be due to the fact that those waiting for clearances are cash-strapped shoppers. Does it apply to China?
Not everything is what it seems to be, especially when the one word to describe China is 'paradox'. As Sun Tzu once said, "appear weak when you are strong, and strong when you are weak."
As a conclusion, it is hard to believe that the change of family planning policy will be fateful for Chinese economic growth; instead, it is presumable that consumption will mark on China's economic development. What the Chinese economy needs, instead of huge increase rates, is sustainability.
China's economic mode doesn't comply with the actual requirements and the growth prescription is not effective anymore. At the same time, given the ageing population and the pollution levels in Chinese cities, it is expected that opportunities in healthcare will arise.
It remains to be seen if China will manage to get behind this period of temporary outperformance, if it will stop looking only at the bottom line, and if Chinese couples will start making babies in an attempt to boost the country's economy.
Image sources: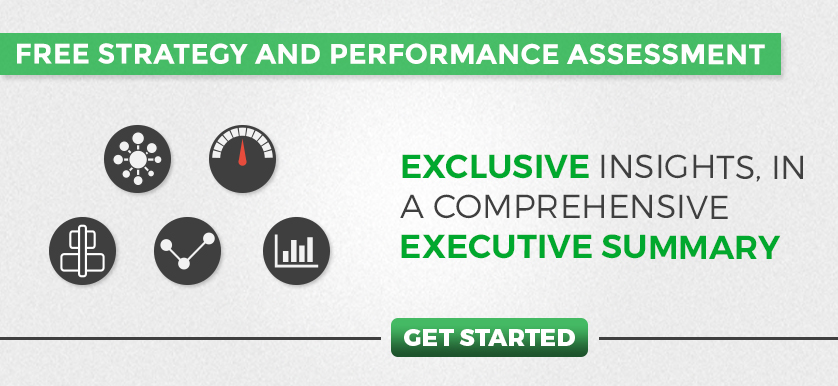 Tags: Government performance, Growth performance, Performance in China, strategic planning