Measuring universities' performance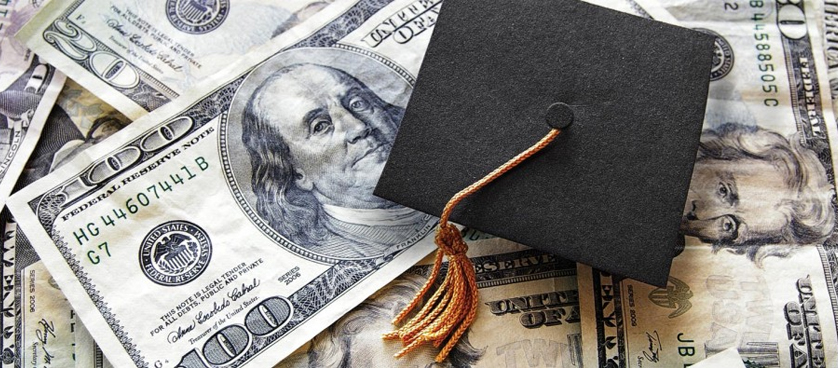 The importance of higher education stays in improving individuals' quality of life. Universities' goals should not only focus on the learning outcomes directly linked to the subjects studied at a given point in time. It should also focus on individuals' capability of creating welfare for themselves and for the community where they activate.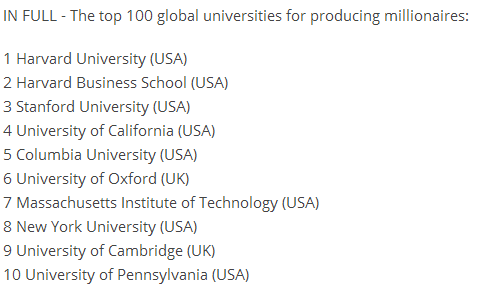 Thus, university performance goes beyond academic boundaries, where progress is usually measured through indicators such as:
More important in recent times, is the extent to which graduates find adequate jobs in the field they prepared for and how successful they are in their lives.

% Attendance rate per course;
# Exams scores;
% Students who passed exams;
# Conference participation;
% Graduation rate.
A new study from Spear's and WealthInsight reveals which are the universities with the most millionaire alumni and which subjects have they studied. Conducted on the top 500 universities, the research shows that US universities produce the highest number of millionaires in the entire world, followed by the UK. Harvard, Harvard Business School and Stanford University were top 3 in US, while in UK, Oxford, Cambridge and London School of Economics ranked in first. Possible indicators for measuring university performance in this direction include:
# Time from graduation to employment in major field of study;
% Postgraduate conversion rates;
# University alumni winning Nobel Prizes and Fields Medals;
% Graduates in managerial positions;
% Graduates who became millionaires.
Regarding the subjects which produced the most millionaires, Engineering, Economics and Law are top 3. However, oftentimes the wealthy ones do not owe their fortunes to practicing their vocation (engineering, law or politics), but to entering the financial services sector. The majority of them are entrepreneurs. This emphasizes the importance of following the courses of a top university, which prepares its students for life, for making decisions, for being innovative. The study also reveals that only around 1% of the world's millionaires did not study at university at all, or they dropped out before graduation. Bill Gates, Richard Branson, Steve Jobs and Mark Zuckerberg are some well known examples. These cases only represent exceptions, which strengthen how important it is to learn the right subjects in the right university, with the right professors. As a conclusion, university performance is not limited to exam scores and national rankings, it is also reflected in its alumni success in their professional lives. References: Image source: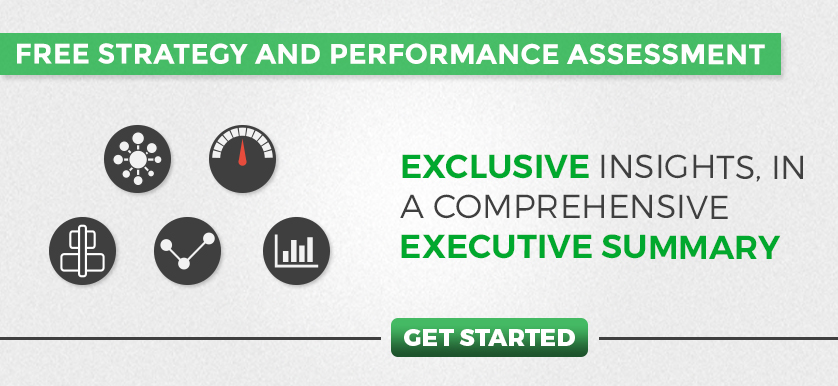 Tags: Education and Training performance, KPI, KPI in Practice