Marketing Budgets and Marketing ROI metrics in 2011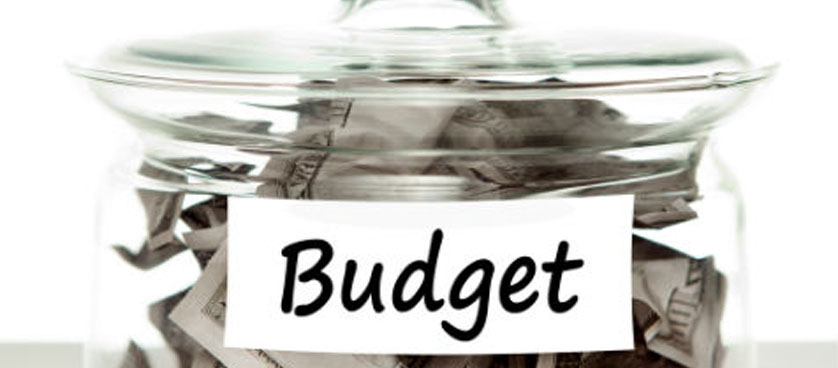 Econsultancy and SAS have released the Marketing Budgets 2011 Report, exploring the relative levels of planned marketing spending in 2011 and comparing various marketing channels, mediums and technologies. The study was based on a survey of more than 500 company and agency marketers, conducted during December 2010 and January 2011.
Some of the report highlights are as follows (Econsultancy & SAS, 2011):
52% of the surveyed companies plan to increase marketing budgets for 2011, compared to 2010, probably in the context of the improvement of the economic conditions. However, on the supply-side, the surveyed agencies are not that optimistic, only 32% of them considering that their clients will typically increase their marketing budgets this year;
Companies surveyed spend, on average, 37% of their marketing budgets on digital. 72% of the them say they will increase their digital marketing budgets, compared to only 26% planning to increase also their offline marketing spending (TV, printed media, direct mail). However, while the digital marketing enables a greater measurement of results, marketers are considering integrating the online with the offline – for example, use TV and radio ads to drive website traffic.
Regarding the budgets for various digital marketing channels, the top three is made of:
Off-site social media (third party websites such as Facebook and Twitter), with 75% of companies planning to increase budgets;
On-site social media (blogs, ratings etc.) with 64% of companies planning to increase budgets;
Email marketing (63%);
The investment directed to marketing technology envisages mostly analytics software (45% of the respondents stating they will increase these expenses in 2011), CRM (40%), CMS – content management systems (39%) and emailing platforms (39%).
Despite the availability of more and more sophisticated analytics and attribution management technology, marketers say that measuring the return on investment (ROI) in digital marketing becomes more difficult.  Only 20% of the surveyed companies claim they have very good understanding of their ROI in digital marketing, while agencies consider that only 7% of their clients have very good understanding in this context.
While more respondents claim to understand the return of their traditional marketing investment (40%), an explanation might be the fact that many companies can use the digital as a barometer for the success of their traditional marketing channel efforts.
Regarding the metrics employed to measure marketing effectiveness, the most frequently mentioned were:
Metrics to measure marketing effectiveness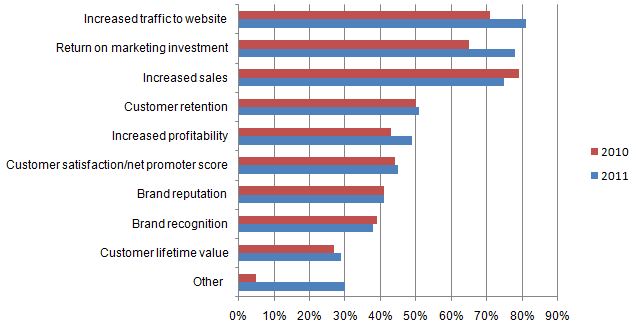 Source: Econsultancy & SAS (2011)
For more marketing metrics examples, visit Marketing & Communications functional area on smartKPIs.com.
Reference
Image source: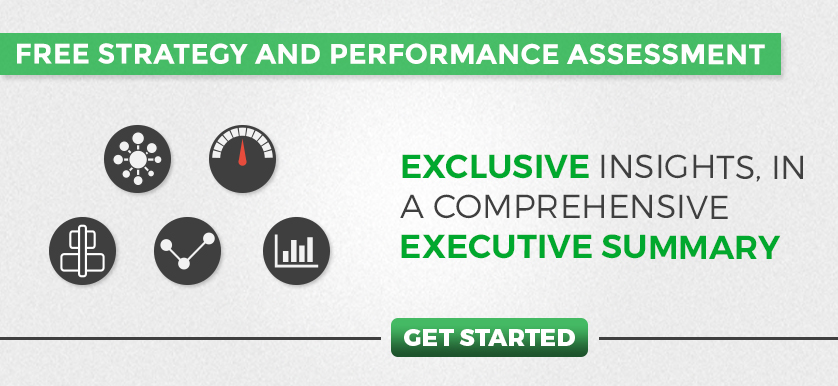 Tags: KPI, Marketing performance, Performance Measurement, ROI