A Malaysian Story: the Balanced Scorecard and Health Service
The Balanced Scorecard is one of the favorite performance measurement tools for a company that wants to measure their results at the organizational level. First introduced by Robert Kaplan and David Norton, in 1992, it deals with measuring organizational performance on five key elements: customer-related aspects, financial aspects, internal business perspectives, mission and vision, and learning and growth.
Today, we're gonna look at one of the most complex industries, in which high-quality patient-centered treatment is key to not only surviving against competition, but also being compliant with state regulations. Indeed, we're going to analyze how the Health Service Sector in Malaysia manages to integrate the Balanced Scorecard in its day to day tasks.
In an article published in The Asian Journal of Technology Management, researchers from Indonesia and Malaysia explained that small and medium size health service providers, in Malaysia, mainly implement the following four components of the Balanced Scorecard:
Learning and growth;
Mission and vision;
Customer-related elements;
Internal business perspectives.
Another interesting bit of information is that a total of 49.5% of the surveyed respondents claimed that they employed accounting consultants for all their accounting-related affairs. 14.3% of the interviewees stated that they hired qualified full-time staff, while 12.4% said they had qualified part-time staff manage their accounts.
Under the aspect of learning and growth, there are five factors that indicate performance:
Officers understand job objectives and responsibilities;

---

Knowledge and skills are acquired through training;

---

Company managers evaluate their services, in order to achieve higher levels of performance and quality;

---

Company managers develop a quality-first mindset for staff members;

---

The company provides training and development for employees.

---
The first factor, how officers understand objectives and responsibilities is the most implemented indicator, used to measure learning and growth.
Regarding mission and vision, seven factors were used to measure performance:
Clear mission and vision;

---

Customers have a positive view of the company;

---

The company's top leaders develop the overall mission and vision;

---

The company has well-structured management teams;

---

Members of staff clearly understand the aforementioned mission and vision;

---

The company aims to offer better services;

---

The mission and vision of the company must be aligned with the organizational culture.

---
Out of all these aspects, having a clear mission and vision is the most often employed indicator to measure success.
When it comes to customers, six factors have been found to be quite useful, by both small and medium sized health service providers in Malaysia:
I) The company ensures staff satisfaction;
II) The company is able to retain employees;
III) The company maintains a positive relationship with suppliers;
IV) The company keeps a positive long-term relationship with its customers;
V) Short waiting times;
VI) The company manages to maintain good credit among both internal and external clients.
VII) Staff satisfaction has been found to be the most popular metric to measure the customer aspect of the Balanced Scorecard.
Finally, on to the last dimension – internal perspectives. Survey respondents suggested measuring the following three factors:
The company uses information technology (IT);
The company upholds proper billing accuracy;
Training sessions improve performance levels.
How a company uses information technology is considered the most prevalent measure of indicating enterprise performance, from an internal perspective point of view.
Although these four aspects and twenty-one factors seem to be the most recurrent ones, used by both small and medium sized health services in Malaysia, the fact that the usage of the Balanced Scorecard in the Malaysian Health Sector has enabled companies to maintain high quality services and meet their objectives and goals on time, is more than enough to showcase the usefulness of this instrument.
It goes to show that a bit of framework here and there and a good strategy can go a long way in increasing performance.
Image sources: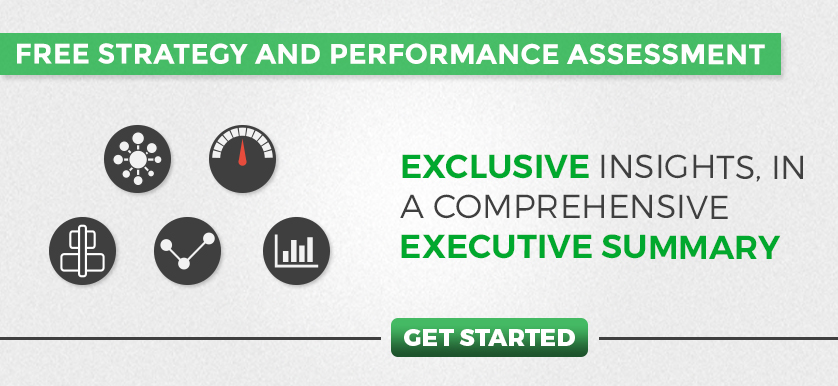 Tags: Balanced Scorecard, Healthcare performance, Performance in Malaysia